In the Dark Glow of the Mountains (Gasherbrum – Der Leuchtende Berg) we get the maximum of German ingenuity, like the music of Popol Vuh, Werner Herzog's cinematic vision and two legendary mountaineers Reinhold Messner and Hans Kammerlander. In what becomes a 45 minute mix of landscape shots, poetic monologs and when the music is playing – a music video for Popol Vuh.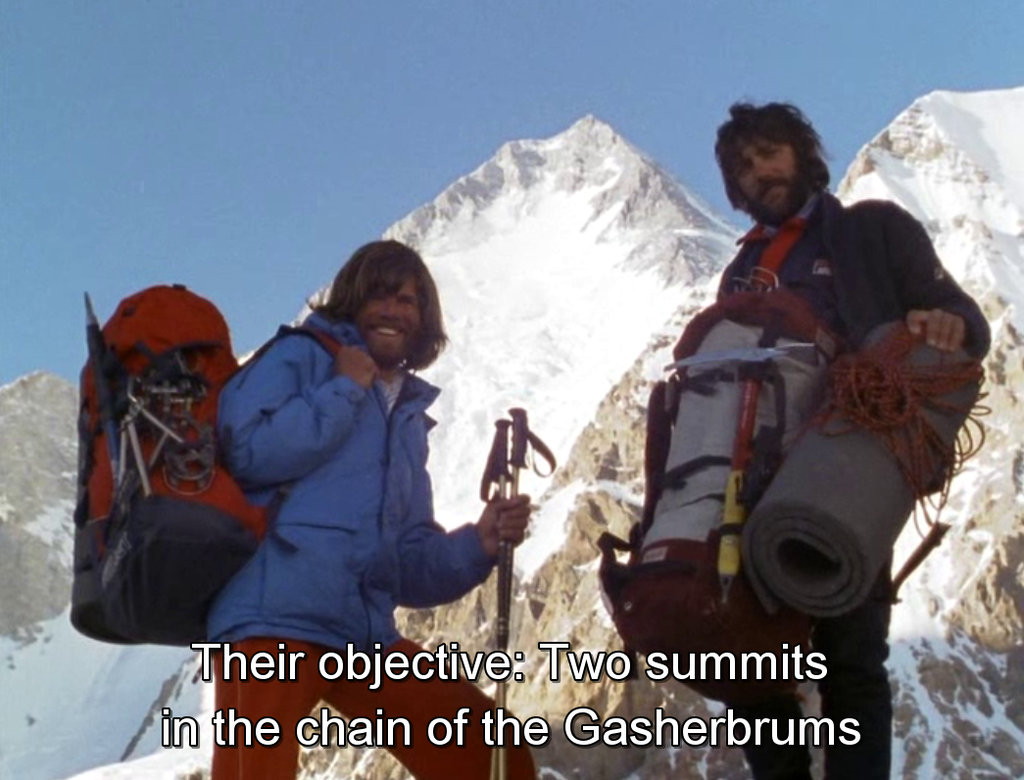 The location is the Gasherbrums (meaning the Luminous Mountain) and the goal for Reinhold and Hans is two summits both over 8000 meters. Using the alpine style of climbing, meaning that they climb self-sufficient and carry all they need in the rucksack. Meaning they cut down on a lot of stuff like radios and oxygen masks. Before this event in 1984 Reinhold Messner had climbed both peaks separately.
Es ist was es ist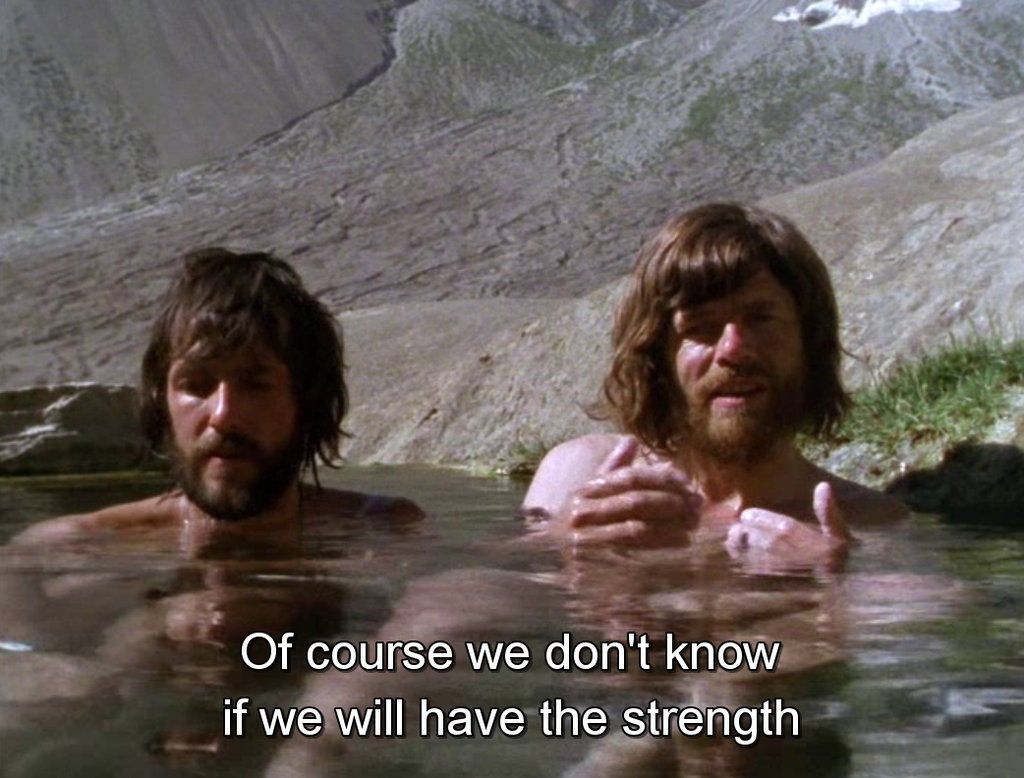 The beautiful with this documentary is that it's real life adventure, in the odd natural way without makeup. Es ist was es ist (it is what it is) is the way I'd describe it. It dwells more on the landscapes and what's inside, within and also on what is present but not explicitly said.
There is no detailed or dramatized part in it. In the beginning we see the mountaineers get the food and carriers. Who also get a nice part where we see them singing and dancing for the good luck of the climbers and for their work finished.
…my whole being is the answer.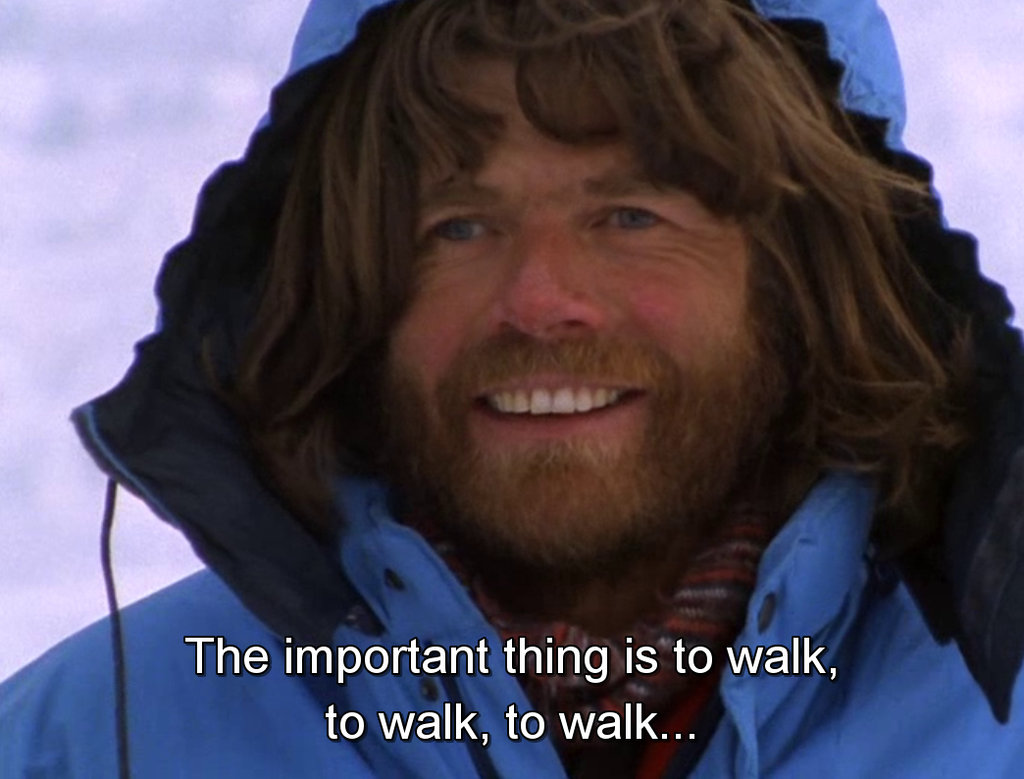 Reading some more about Reinhold Messner he really used his life to go all in. We might get the impression climbing is easy when he does it, but he's lost many toes and even his brother. He and Werner Herzog talked about walking until they stop in the film, and so he did, after all those peaks and records he walked over Antarctica, Greenland, some deserts and the Tibetan Plateau. Very badass as this dedicated post from the Badass of the Week dedicated to him.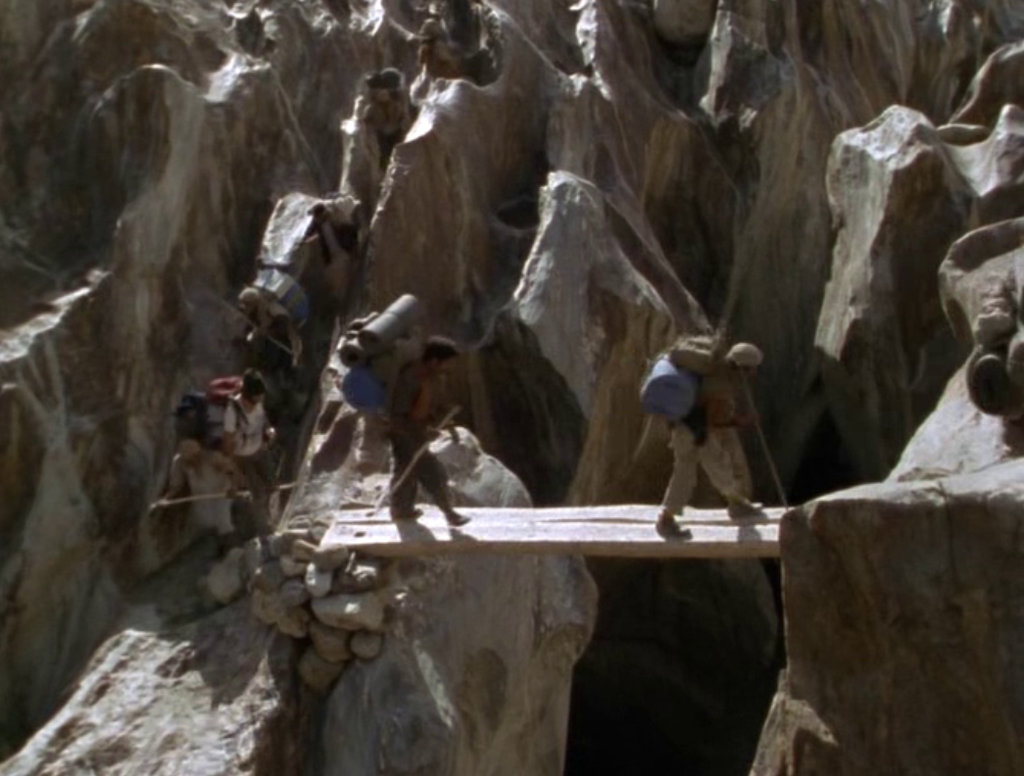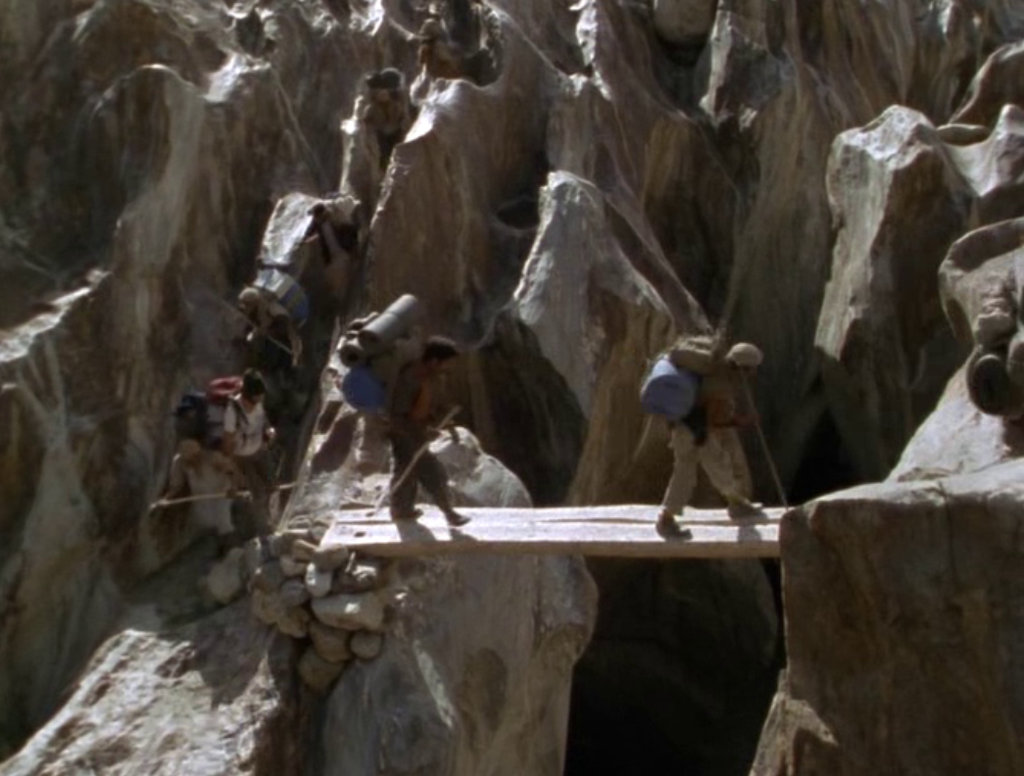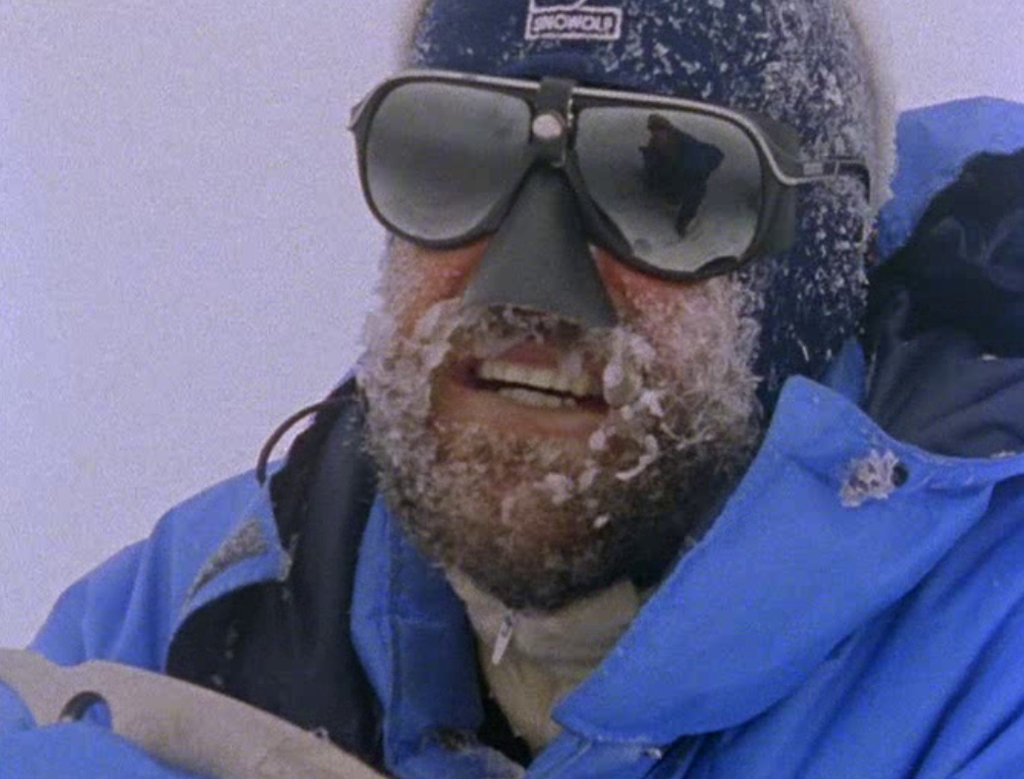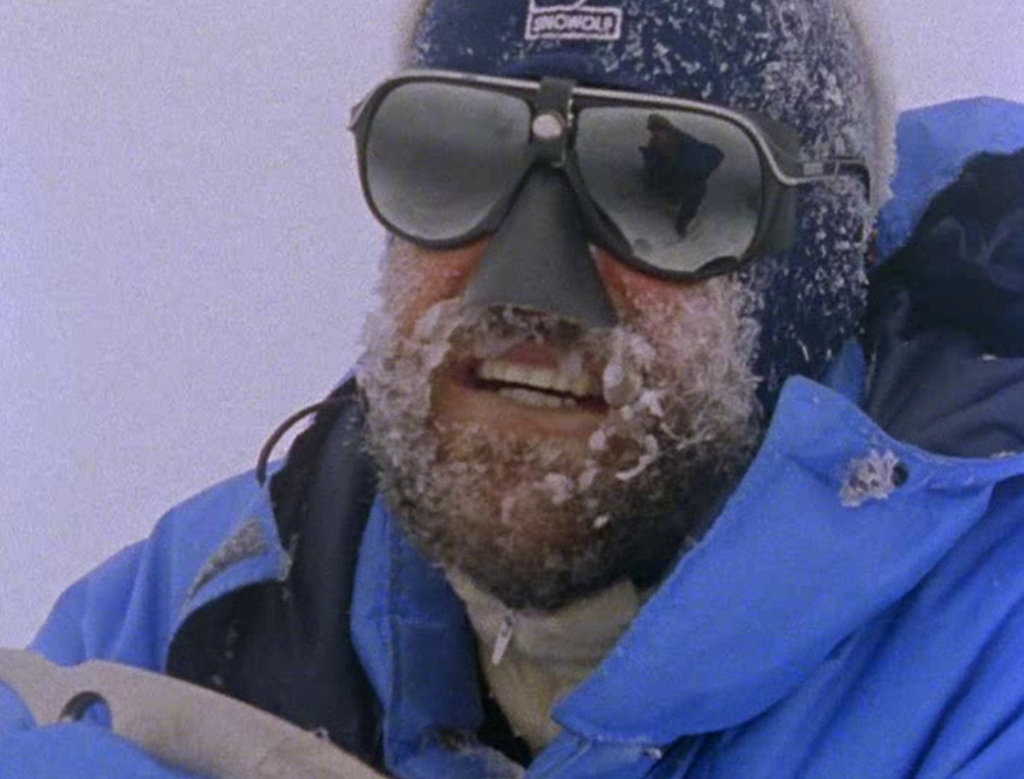 Read about Messner & Habeler's climb of Mount Everest without oxygen – First Without Oxygen.
Also this longer piece from National Geographic – Greatest mountaineer.
Dark Glow of the Mountains
Documentary
Film
Gasherbrum - Der Leuchtende Berg
Popol Vuh
Reinhold Messner
Werner Herzog