In a dreamy, steady and calm soundscape of kosmische vibes and rhythm the EP StarGazer by Paw Paw opens up with the track The River. I really get caught in on the minimal guitar playing and rhythm, that shamanically goes on and on, hypnotizing and relaxing. On the artists Bandcamp all albums can be heard which is a couple of hours of music to zoom out,  or into. Paw Paw makes superb kosmische music like an uncle to Ash Ra Temple and cousin to Popol Vuh. I contacted the artist to find out more on who and what is behind the music.
What is Paw Paw? Who is the person(s) behind that and where is it based?
Paw Paw is solely myself, Eston Lathrop, and occasionally accompanied by friends for performances. Paw Paw is now based out of Wyoming b/w Denver, Colorado.
I found the StarGazer EP first and saw that you've already released something this year and more is coming in May. Is this some kind of a supernova year for you creatively?
In a way, yes. Last year was mostly performing and recording. This year is recording, recording, recording, and finally getting new material out into the world and beyond. I'm very much looking forward to the release of the LP that's coming in a few short months and hopefully something not long after that as well.
Boredom and a loop pedal started it.
I see your first release came out in 2011, channels of the reality: a science fiction soundtrack. I've listened so some of the releases and still making it through. If we go back to those first releases, what started it? What's your musical background in terms of hands-on and inspiration?
Boredom and a loop pedal started it. The influence of introspection and the music I was listening to at the time. Living in Colorado and touring with my friends playing music. Books and films. Dreams. Life. All of that is an influence into the music that I put out there. I'm big into Science Fiction and my friend Chris left his old Yamaha keyboard behind in a move to NYC. I decided to make a science fiction soundtrack with it for fun and that was what came of it. I still use that keyboard on most of my songs. Aside from inspiration, I have a major in audio engineering and production. I've ran live sound for a few venues around Denver and I played drums in the band Woodsman.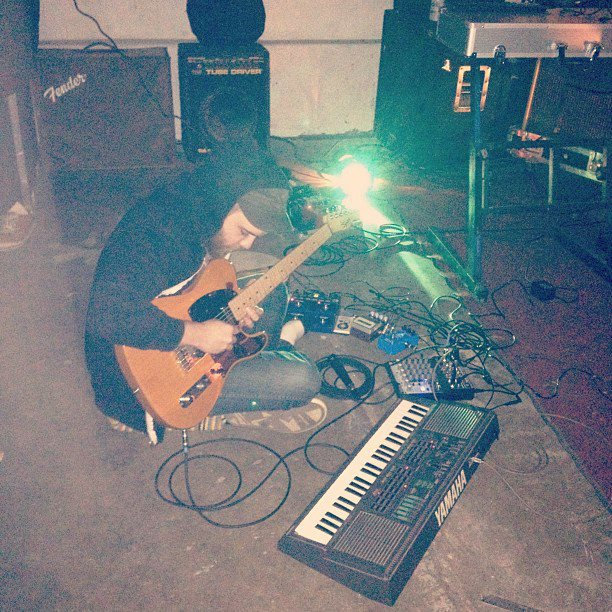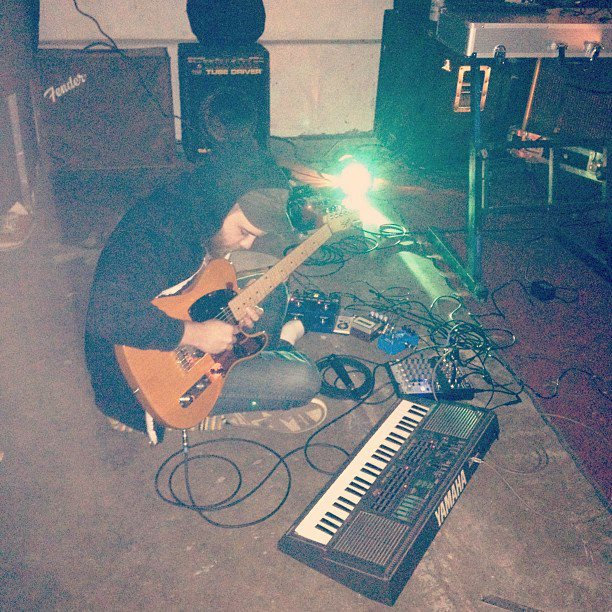 I've listened through all your music available on Bandcamp. I'd say it's kosmische, what do you define it as? Do have a philosophy or outlook for it, for your own sake or as a concept throughout?
I always have a hard time putting a label on my music so I just tell people that it's "World" music. I find it to be just as much grounded to our little planet as it is to space and beyond. I just hope that it helps people zone out a little bit. Relax. Lie down. Breath deeply and tune out the outside for a little bit.
Will there be any physical formats released of your music?
Most albums are released on cassette but all are currently sold out aside from the StarGazer EP, which is available on cassette at Fire Talk Records. Look out for the new LP "Full Earth Greeting" to be released on vinyl via Fire Talk Records at the end of Spring.
Thank you & Good Luck!
Allt För Musik
Dark Ambient
Electronic Music
Eston Lathrop
Interview
Kosmische
Krautrock
Paw Paw
Soundscape