In 2007 one of the main fun energetic albums was Mylla's Vanya, which was released by Subliminal Sounds. On the 25th of August the same year I went to Stockholm led by a spontaneous decision after seeing the one-day psych festival announcement for Festen i Vinterviken on some artists Myspace. Vinterviken is a botanical garden in Stockholm and that day half of it was turned into a concentrated dosage of Swedish psych music, old and new. I saw Bo Hanson perform live, together with Eric Malmberg. As Bo Hanson passed on in 2009 I was grateful for seeing the legend on stage, which was a superb finale for the festival. Eric Malmberg is another of my favorite musicians and his albums Det Högre Medvetandet is an ambient masterpiece. All these albums mentioned in this post are still being played, I still dance and sing to them (now with my own family) and I still deeply relax to them. It was actually on Eric Malmbergs Myspace page back in 2007 that I saw this festival poster photo, because I had just played on the same event in Göteborg as him a week prior to the festival.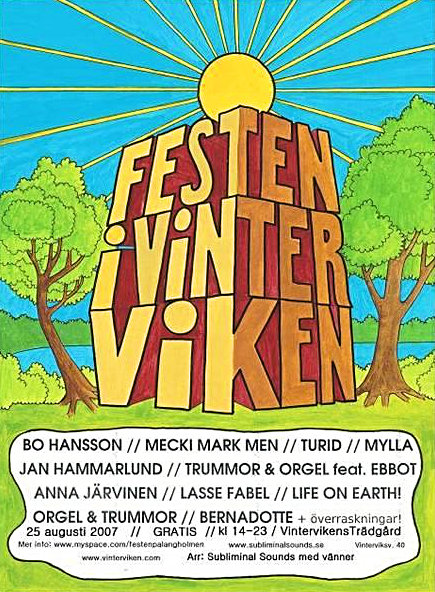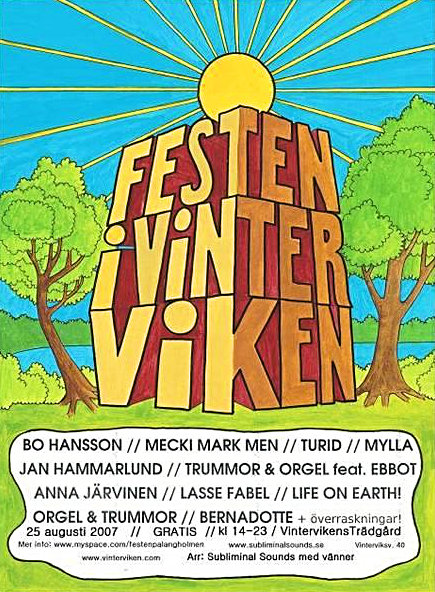 On that August summer day in Vinterviken I saw Life on Earth where Mattias Gustavsson, most known the bass player from Dungen, lead a bunch of Stockholm musicians into musical heavens and raw music with his then fresh new band Life on Earth!. Reine Fiske was also there that day, playing with Turid and showing up on stage here and there doing his usual great guitar work. Then of course Mylla got on stage and without any expectations I watched the show. I just recognized some of the musicians as they all play(ed) together in the various psych constellations in the Stockholm area. Like members of The Works who in 2005 released a self titled psychedelic masterpiece called The Works (also an album that's still vibrant!). The joy of that show so great and lasting even to this day – I didn't stand still for long and it's still one of the happiest shows I've seen. Unfortunately they never played live that much, nor toured, nor did any promo – but still, their music holds on ten years after. Back in Göteborg with a copy of the album a colleague from the University also liked the album, and it turned into our starter-kit for fun nights. Now, ten years later, my family is enjoying the same album and our daughter stomps, dances and claps hands to their music.
Fröken natural har dukat upp till fest…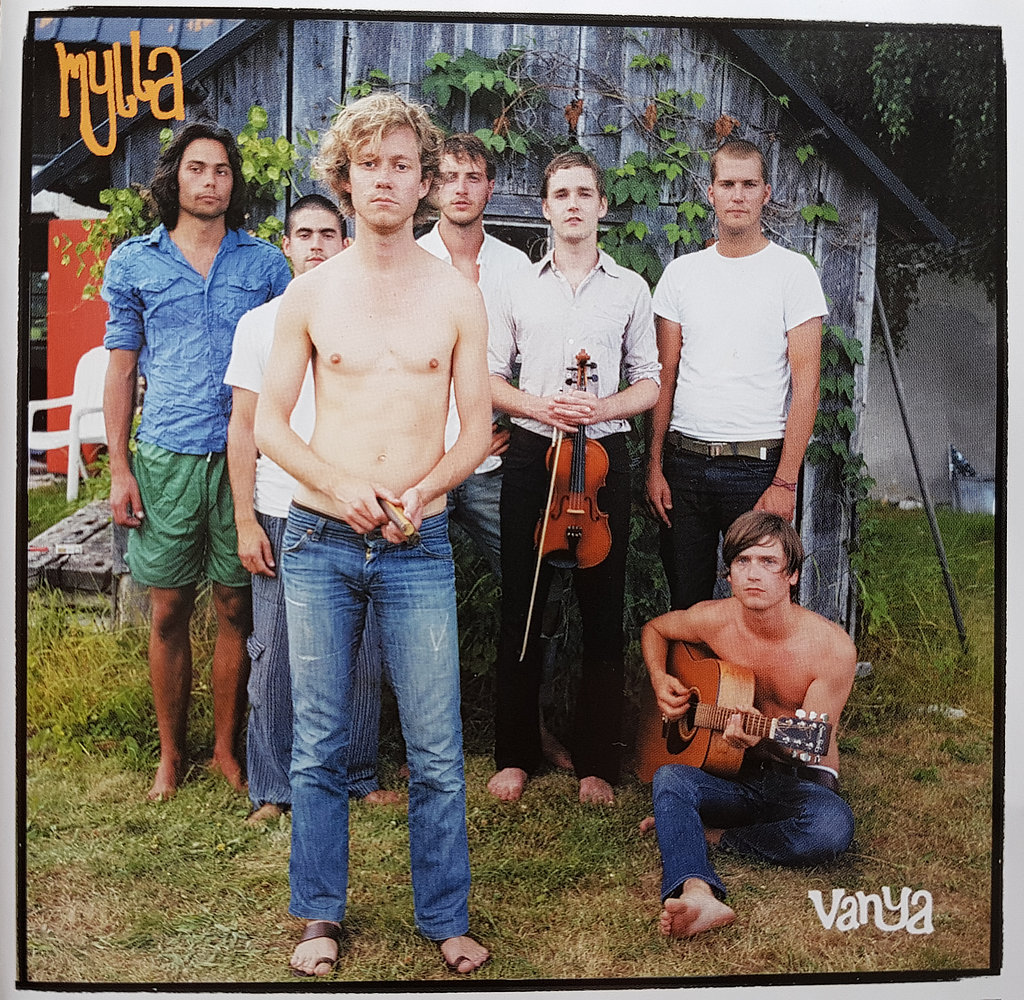 The second time I saw Mylla was in 2013 at the psychedelic Psykjunta Festival in deep Småland, where I boosted the expectations for my wife and the band didn't let anyone down and did the magical whirlwind once again. I always wonder why they never played around more or promoted the project more. Vanya Mylla is a psych-prog party booster of all elements. Besides some tracks that I always skip the songs are always a turn-on and still make the moment!
Jag sa! Skogen! Myllan! Skiten under naglarna! Svetten! Fyllan! Och dom många långa dagarna!…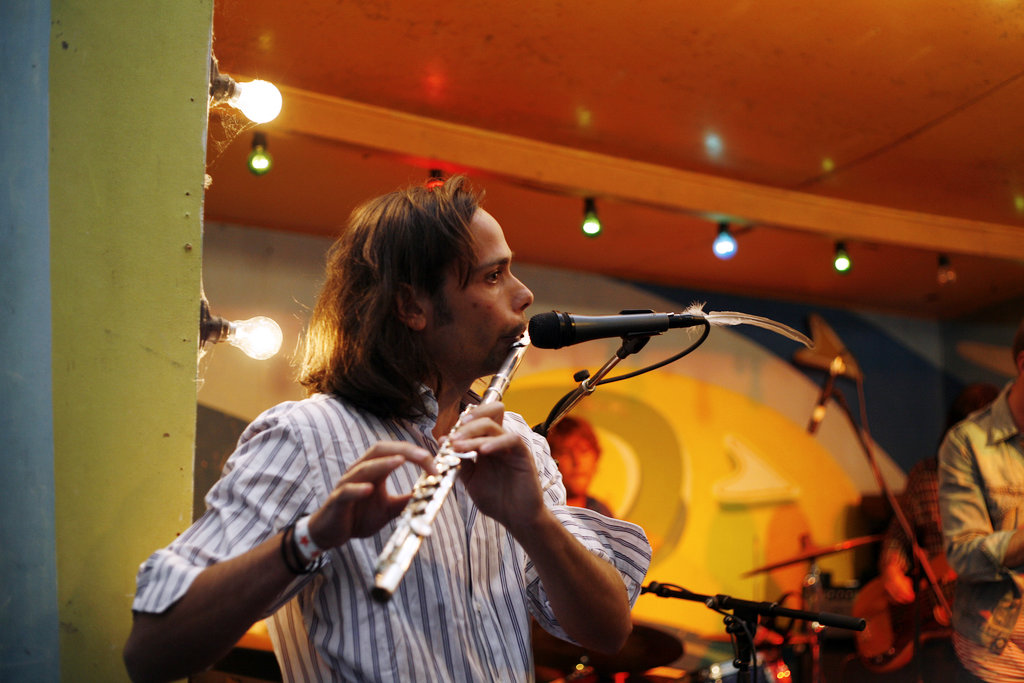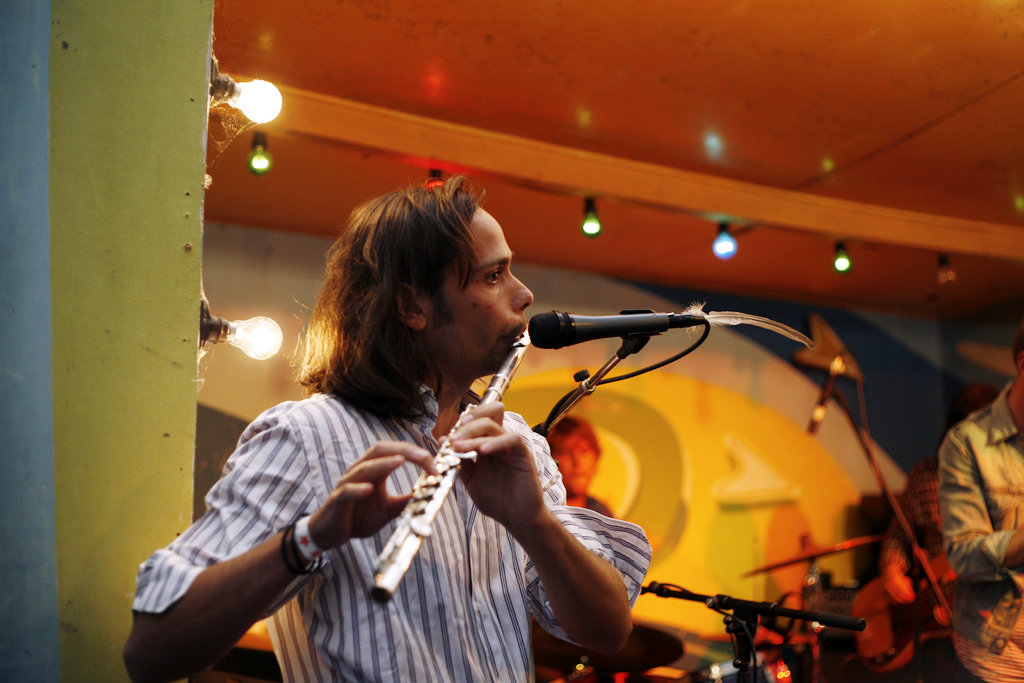 Vanya was recorded in Fårö on Gottland in the summer of 2006. Check out this old 240p YouTube video with photos from the recording sessions.
Here's a link to some photos from the album recording – Mylla i People.
The best part is, you can get their CD for 2 € only! Go to Mylla @ Subliminal Sounds.
Dungen
Life on Earth!
Mattias Gustavsson
Mylla
Psychedelic Folk
Psychedelic Rock
Stockholm
Subliminal Sounds
The Works