This is a collection of my favorite and best vegetarian/vegan places in Berlin. I have some criteria, it has to be at least a totally vegetarian place, it has to be located in an accessible part of Berlin and it has to be a good price, circa 4-9€ per person. So let's have a look!
Valentin Café
This is a small and very elegant and cozy place run by Swedish ladies who really have succeeded! Everything is organic and most of the food is vegan, but ranging to vegetarian. I had a smørrebrød that was a fantastic freshly made salad placed over a tasty piece of dark bread. The pesto was homemade, like the bread and after that I had a Swedish fika with a super tasty cup of black coffee in the right kind of cup (yes, it makes it taste even better), with a kanelbulle (cinnamon bun). Circa 18€ for all we had. All I can say is that I really enjoyed the place and the atmosphere and will definitely become a regular, as long as I'm in Berlin.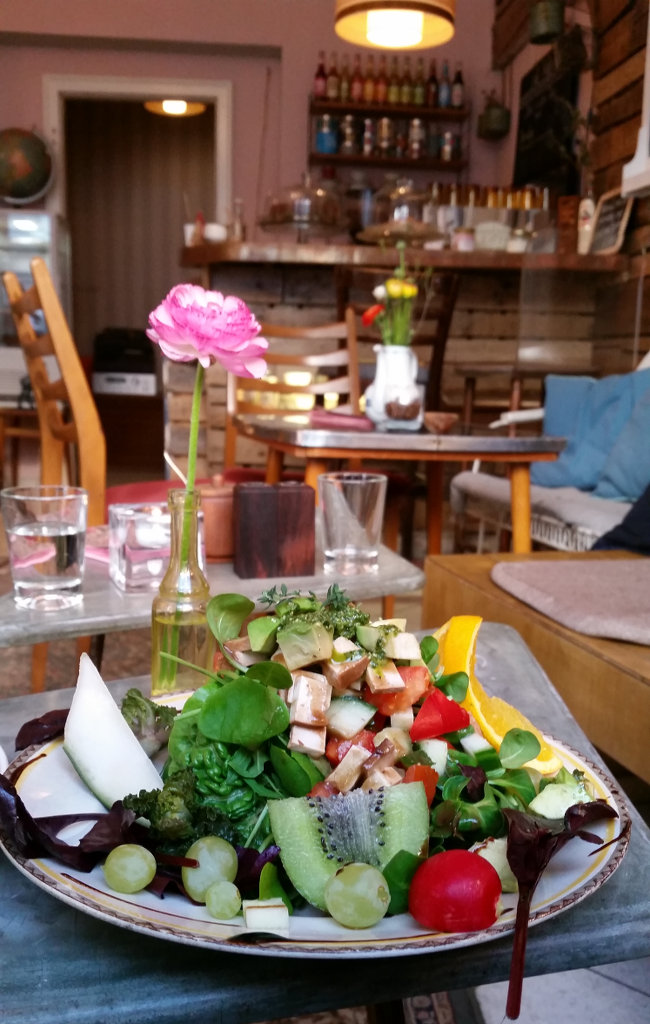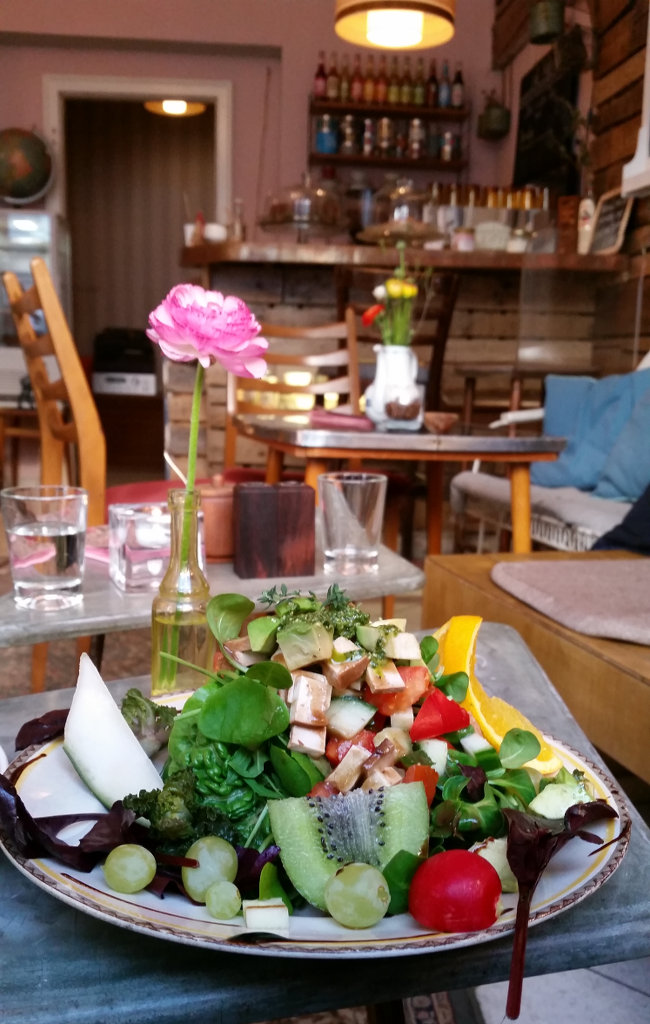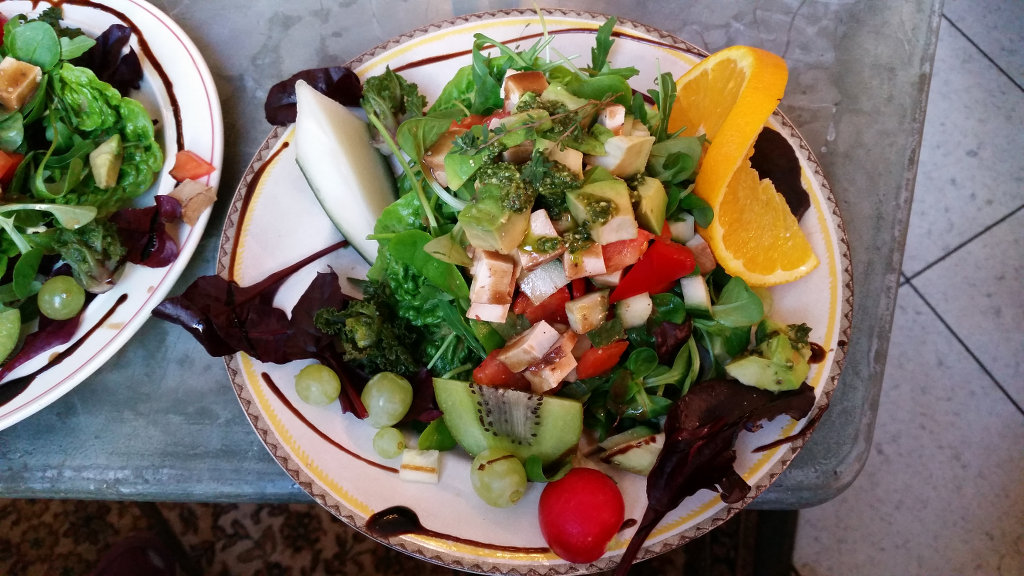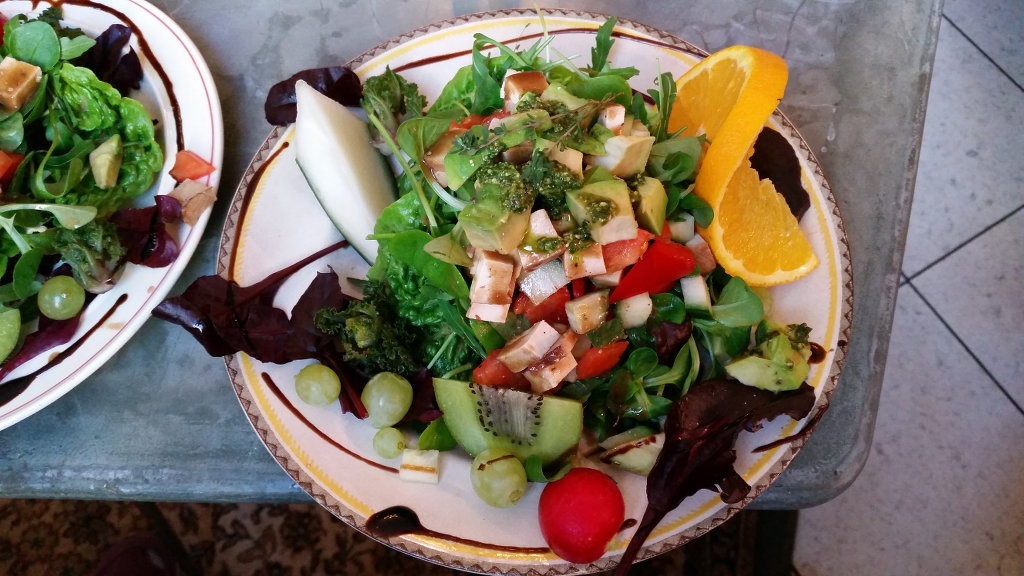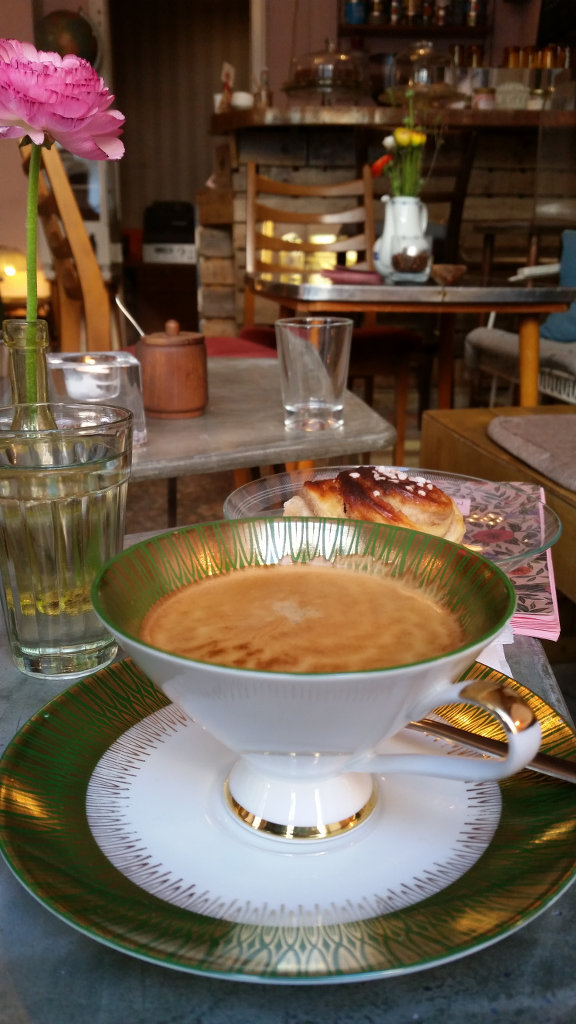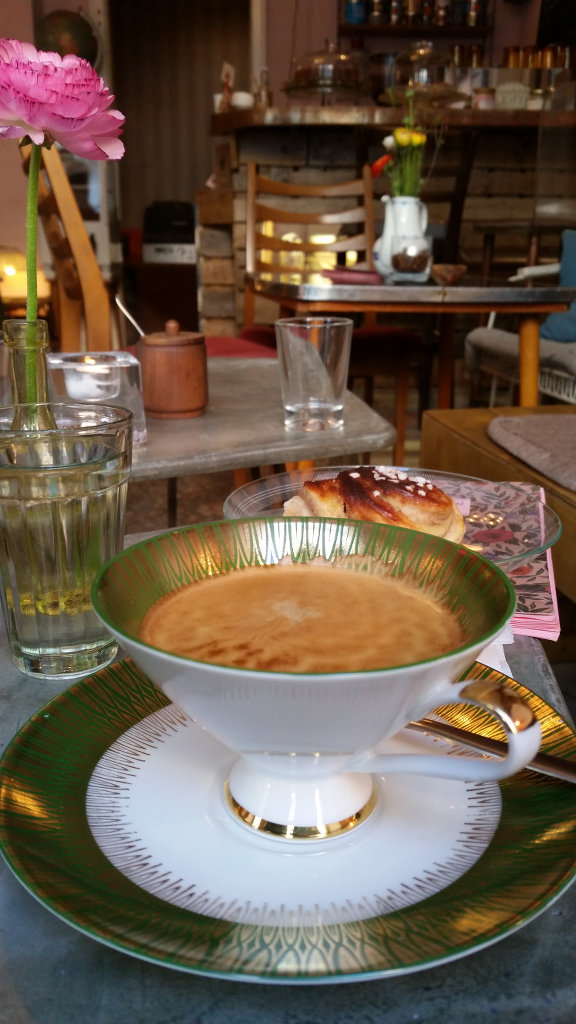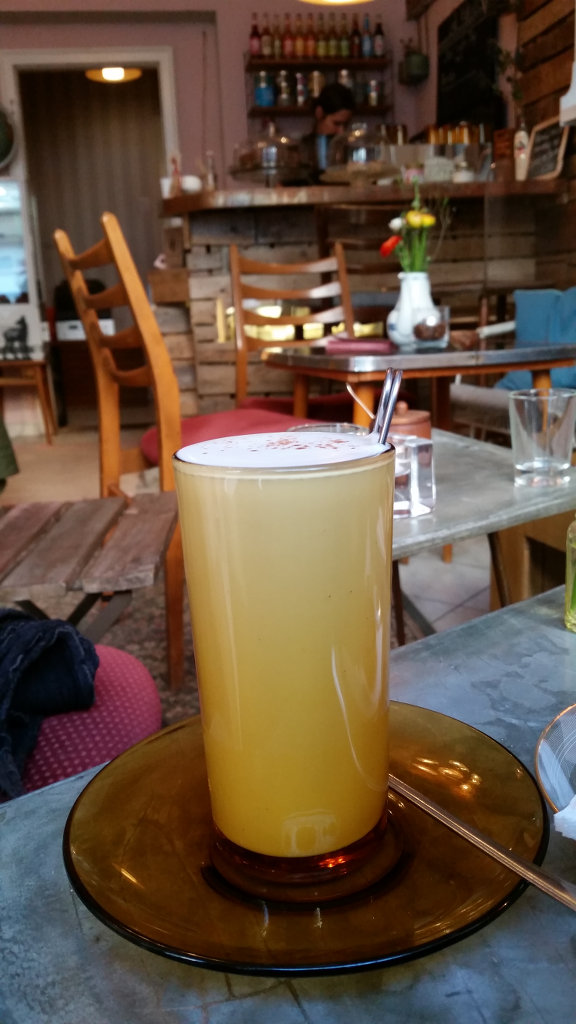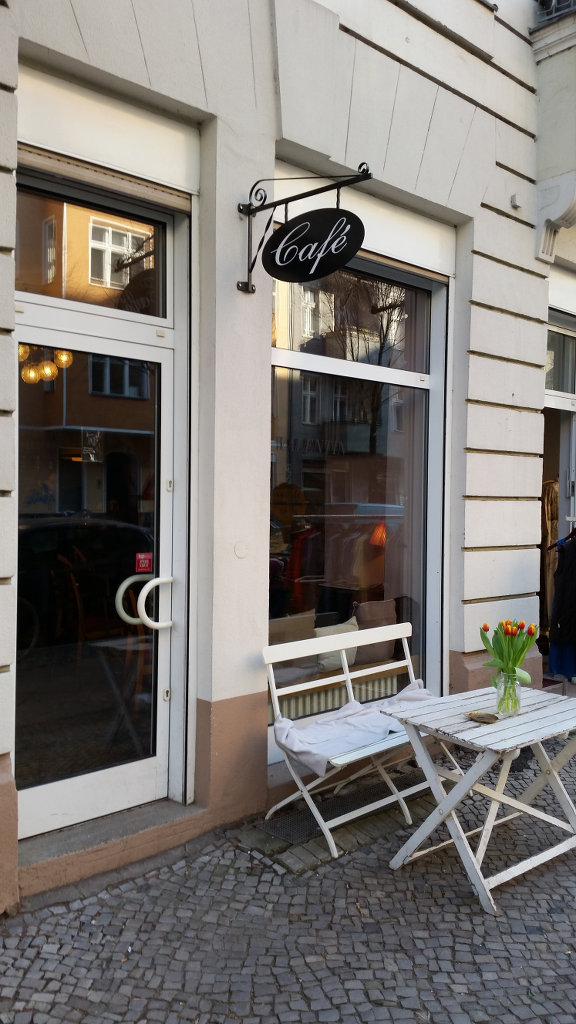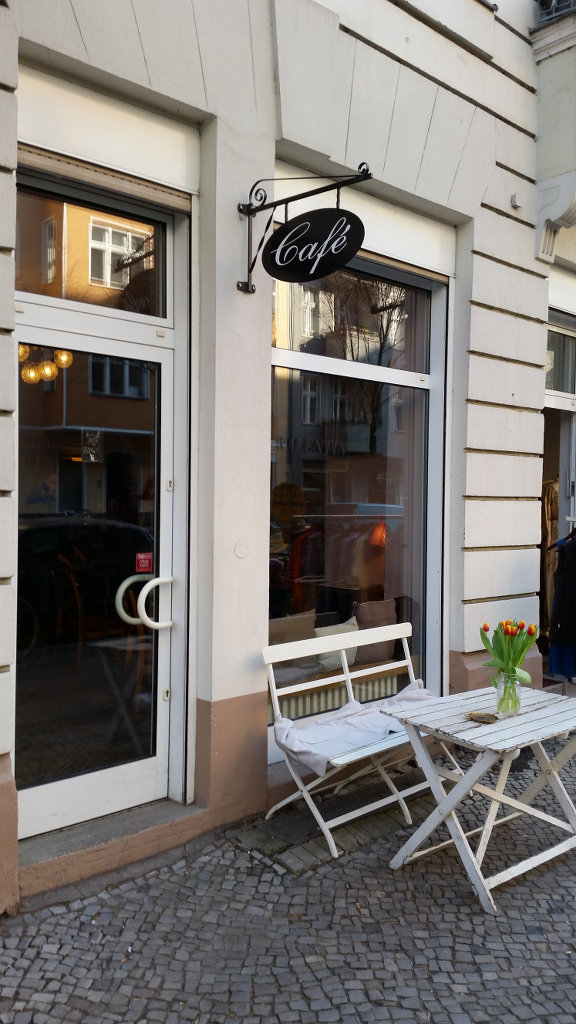 Seerose
This place is the guaranteed tasty buffet that will leave you satisfied every time. You can choose between three menus, the small, medium or large plate. The large is enormous so the small of two choices plus salad and the medium of three choices plus salad will get you full. Take the U-bahn to Südstern and it's right there in the corner when you come up. The atmosphere is nice but can be crowded in rush hours. The food is excellent and with plenty of choices. The medium plate is 6,50€ and the smaller 5,50€.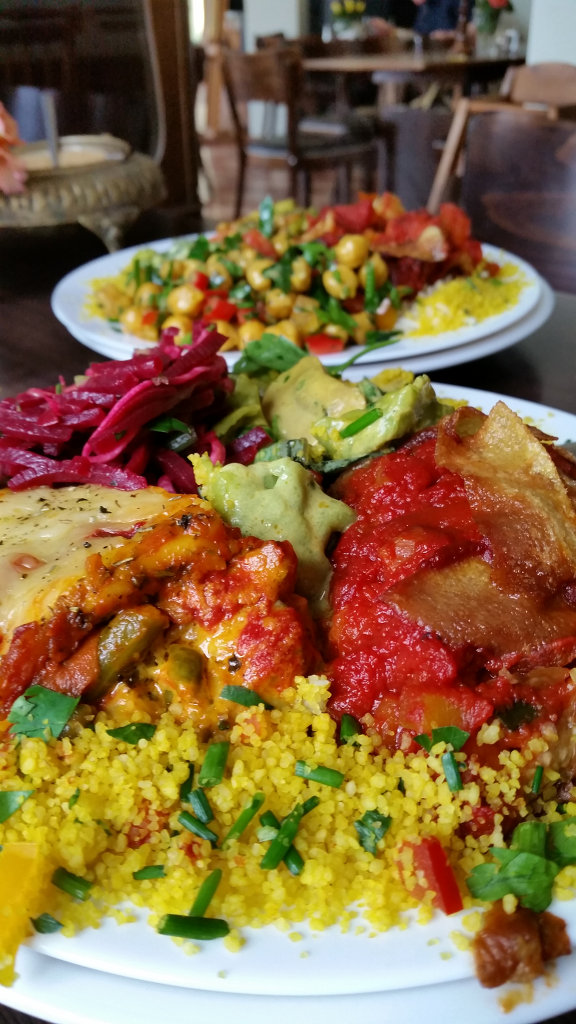 Cosmoveda – Ayurveda World Kitchen
This place serves a decent sort of prasad food (totally vegan there!) for a decent price very near the Kottbusser Tor station. When you come to the Adalbertstraße 5-8 you have to go in to the courtyard and there it is. Although the food is tasty the interior is very hard, causing the chatting to jump about in the room and creating the school canteen feeling. It's not the best prasad/ayurveda food place I've been to, but a good one indeed. The people inside don't reflect the people outside on the streets and Kottbusser Tor is a dirty place, so it seems people make the effort to come here. But, if you go here to eat, why not check out Schneidersladen? A place for analog and modular synths just around the street. Opening hours are restricted to monday-friday 12-16 and the price for the meal in the photo was 4,90€.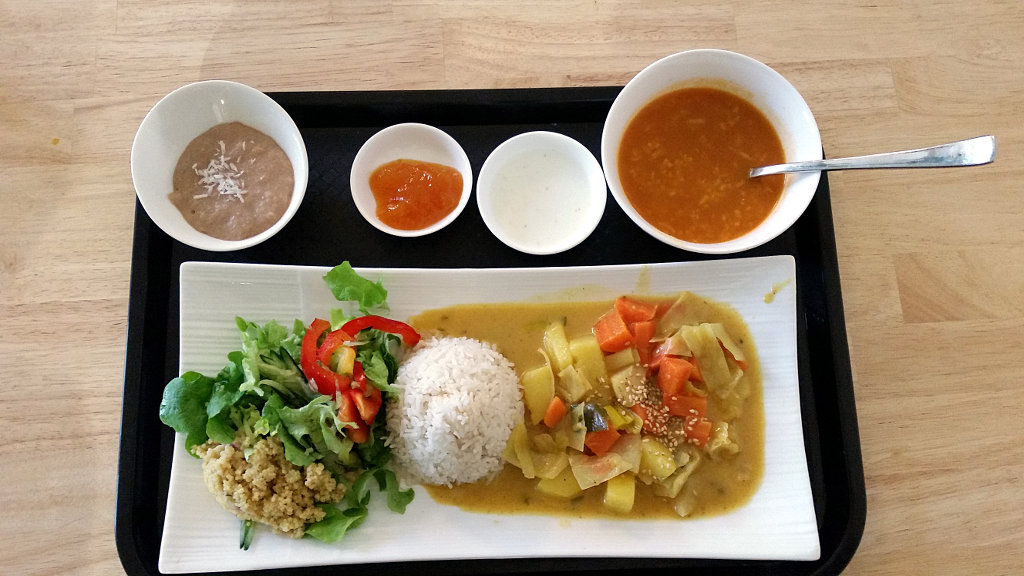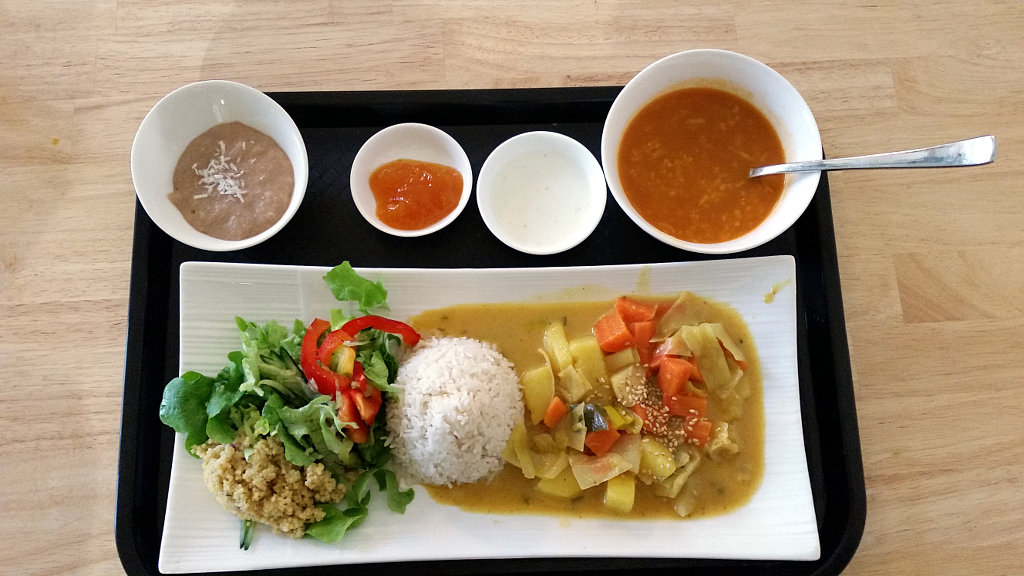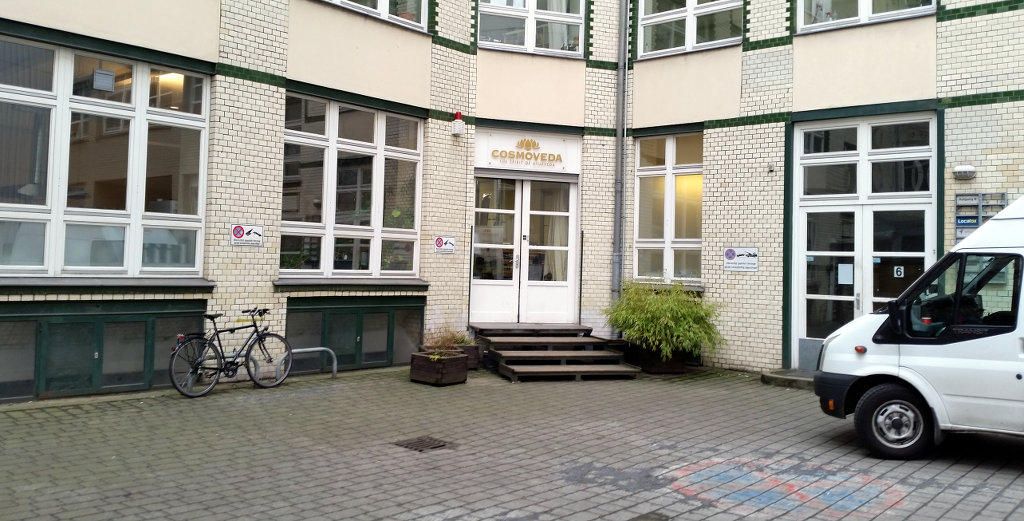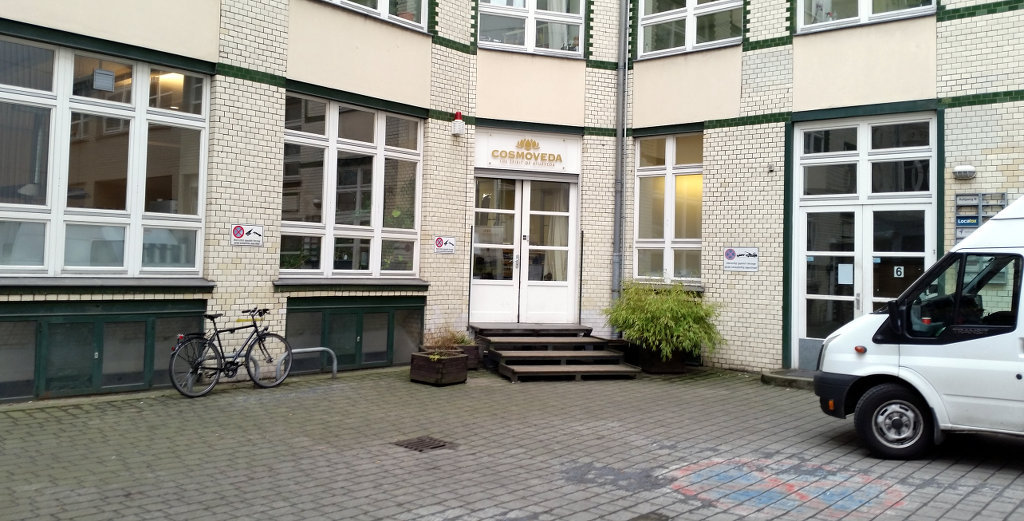 Chay Asia
In Prenzlauer Berg, at Dunckerstraße 80, there's a small Asian kitchen serving only vegan food. It has very good sushi plus some other dishes like noodle soups, rice & sauce stuff, with tofu or mock duck. It is decent good food and I personally don't eat that mock duck stuff due to its dirty glutamate (Monosodium glutamate). But this time I just ordered whatever since all was vegan. Nevertheless, I'm not food paranoid but as we have the freedom of choice for what is good for us, stay away from that cheap asian manufactured glutamate food. We shared this dish and the sushi, which was nice and the mint tea was generous with fresh mint leaves. The place was small and cozy and reminded me about the small food places I used to go to in north India run by Tibetan immigrants. But be aware that if they work in the kitchen there's ooze and your clothes might smell fried when you leave. For the sushi, one dish and two cups of mint tea we payed 18,60€.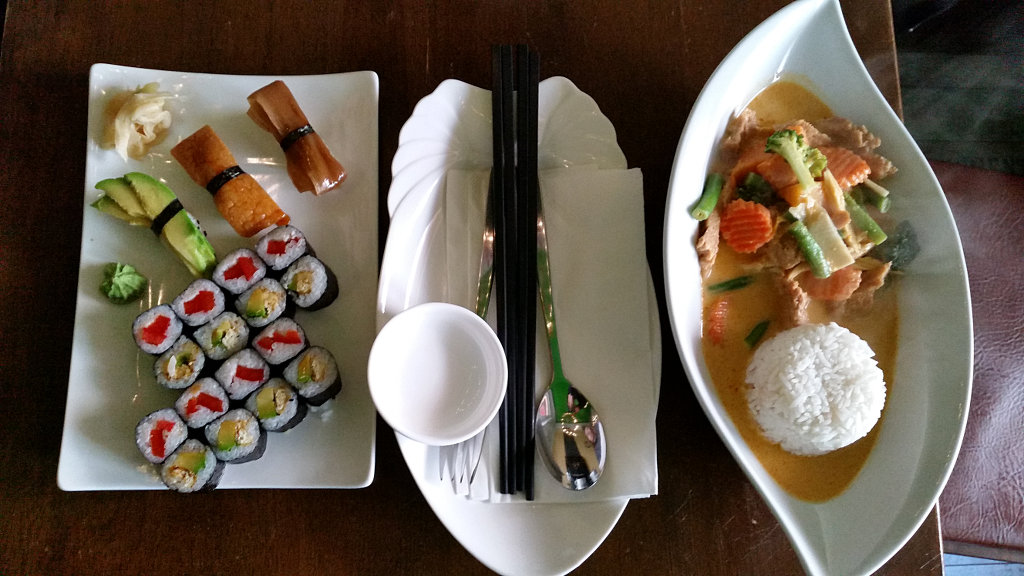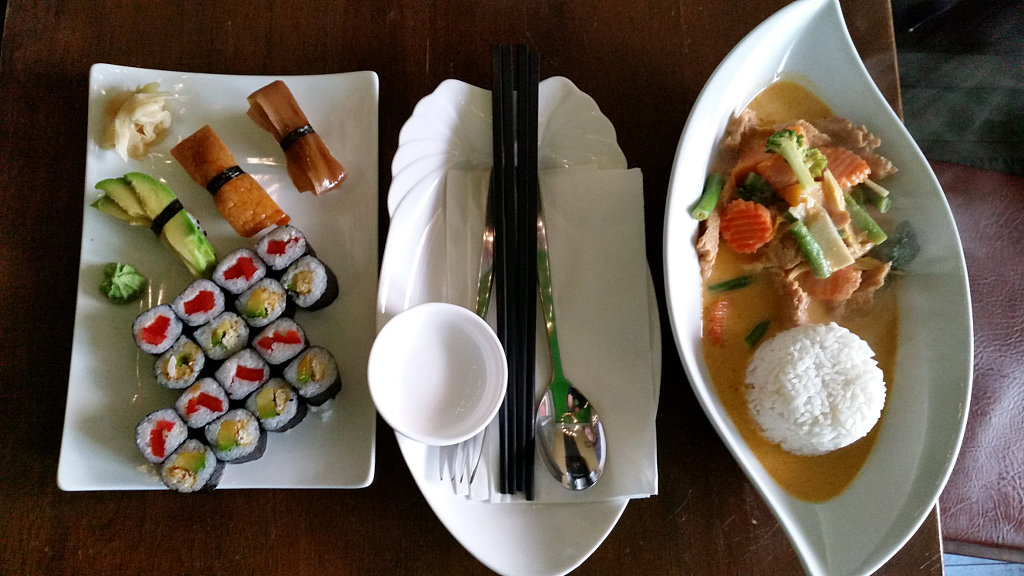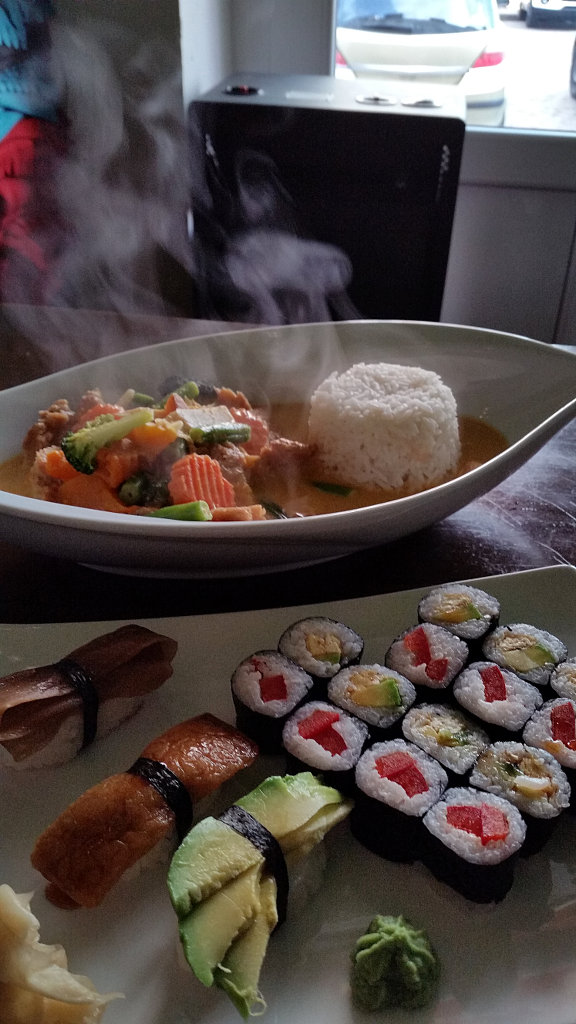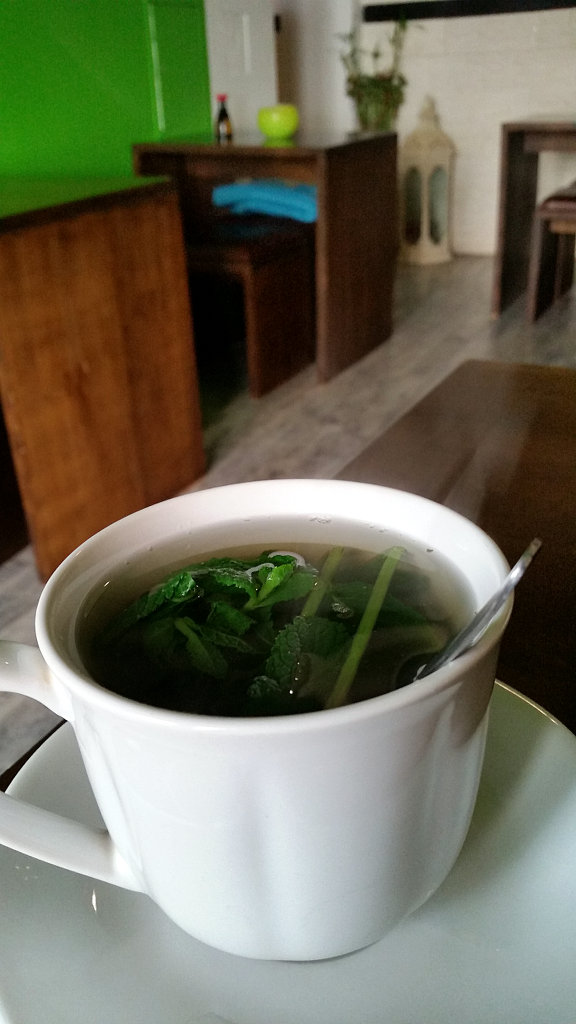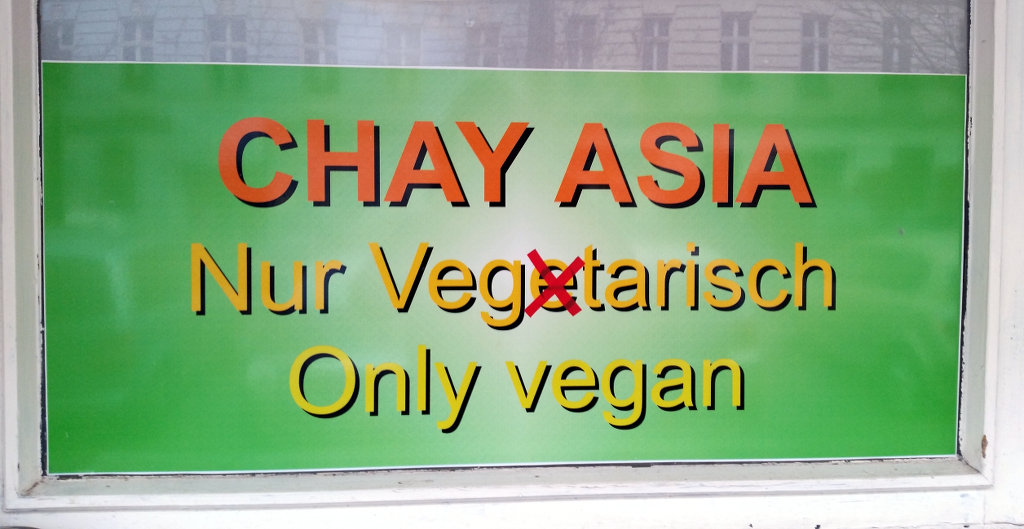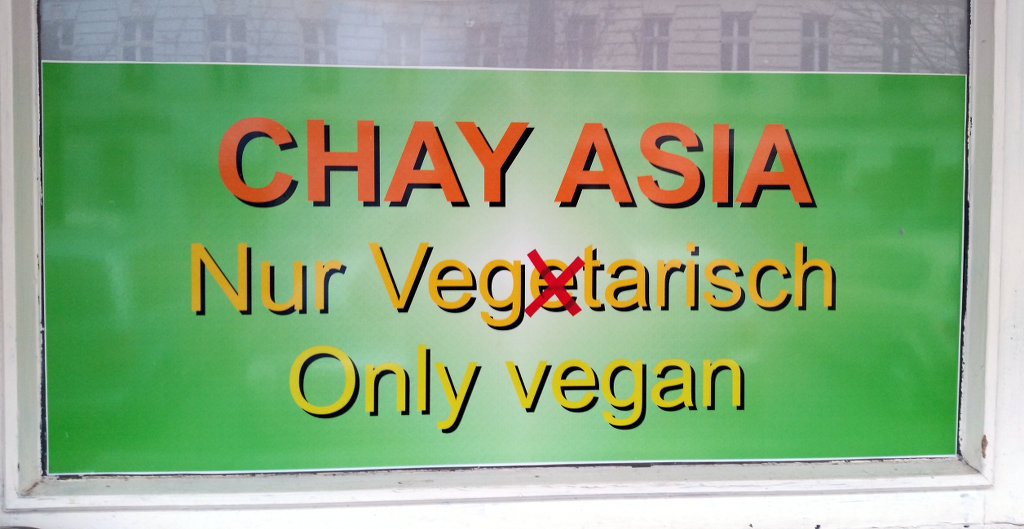 geh Veg
At this small and cozy place you'll get a full spectrum breakfast, salads, cakes and other things. All vegan. Enough said, I had the salad (3,80€) and the small breakfast plate (5,50€) for a long day in the warmer and sunny late winter time. The café doesn't have a toilet though and they direct you to a neighbouring restaurant, and it's all the way inside it. But the food and service is really good! You'll find it at Birkenstraße 30.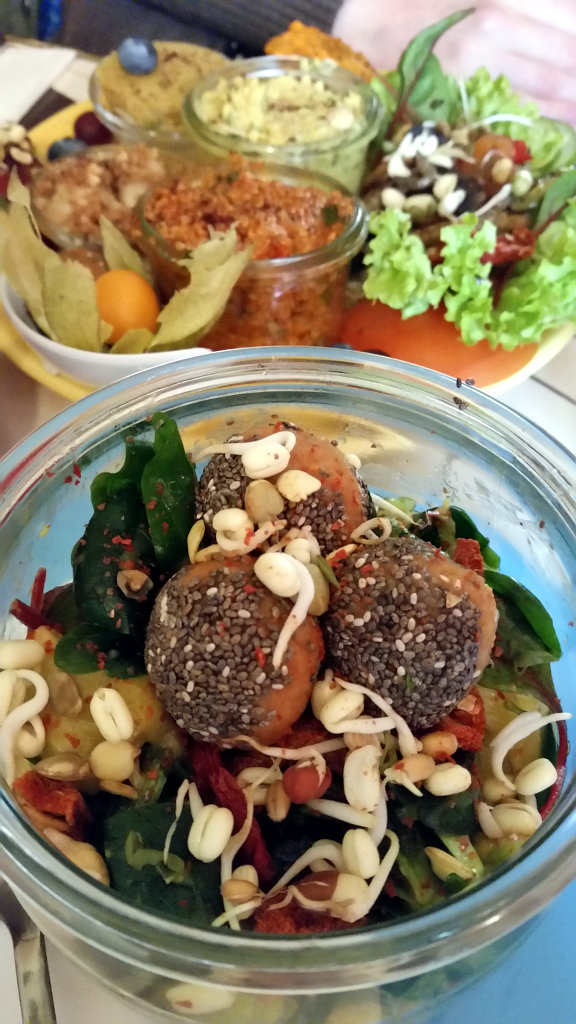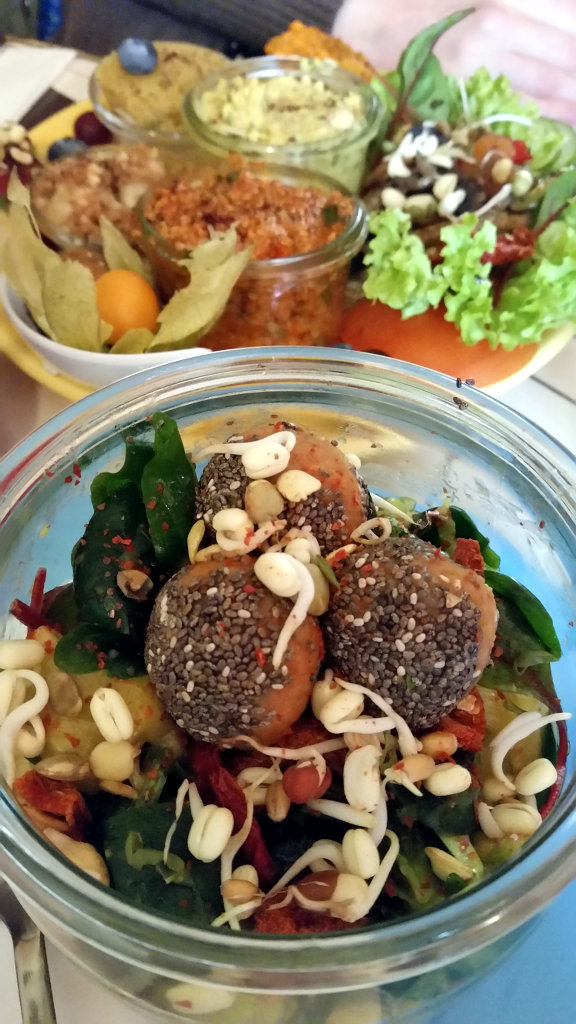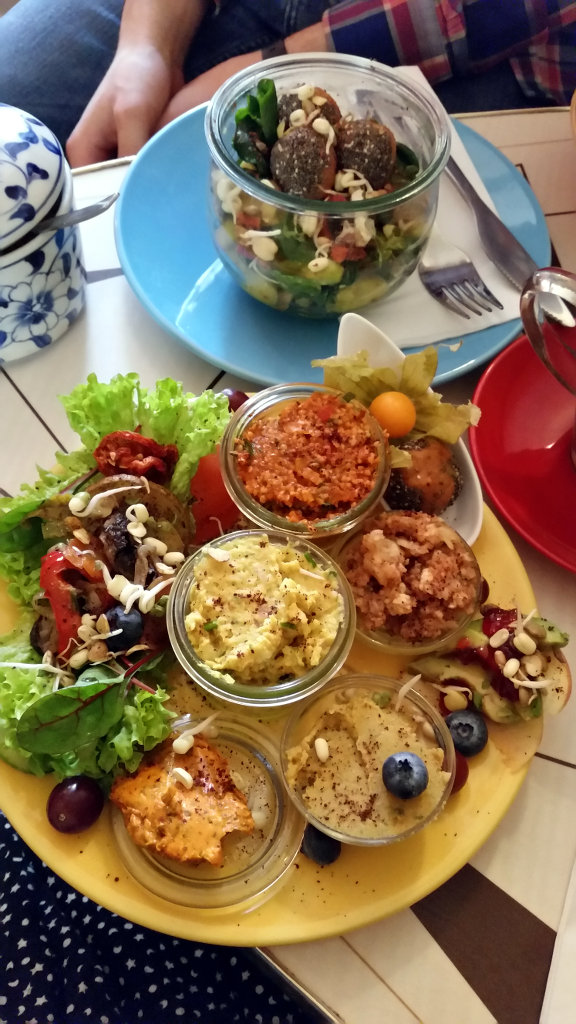 The next time we had chia pudding and spiraling smoothie. Fresh and tasty as everything at Geh Veg!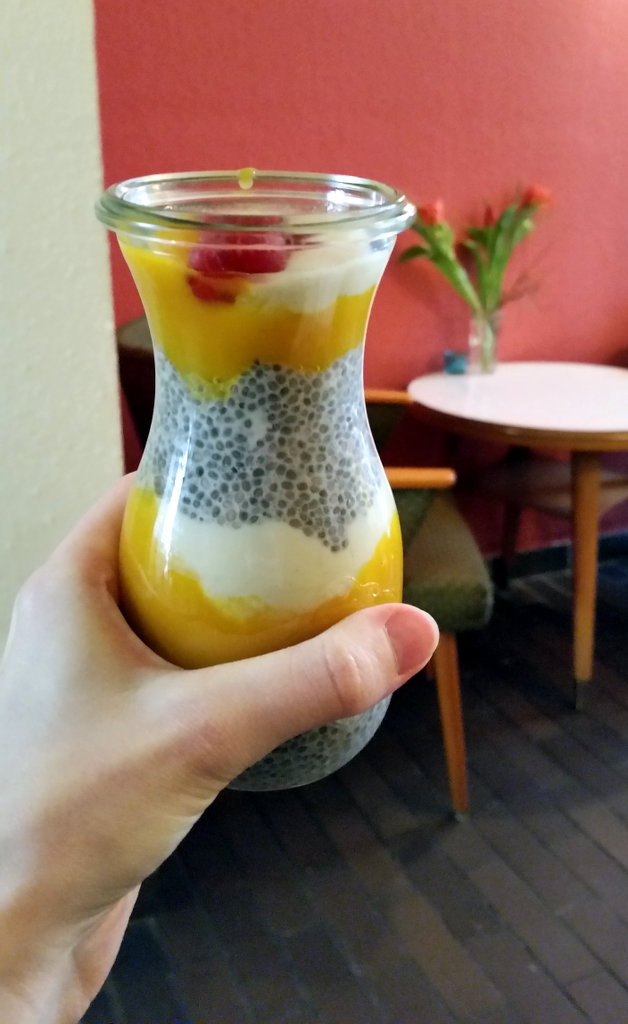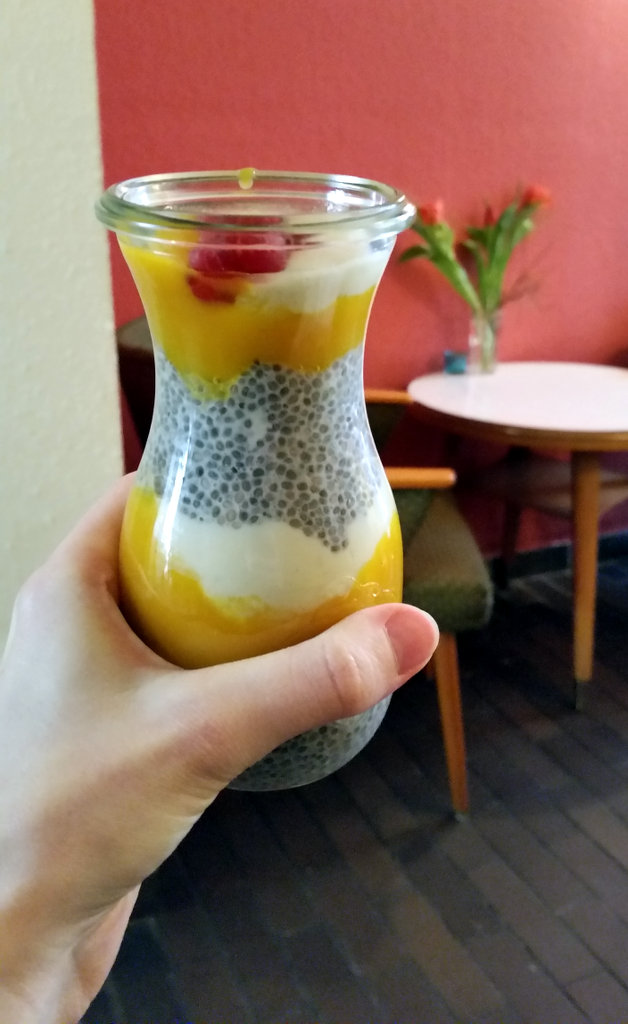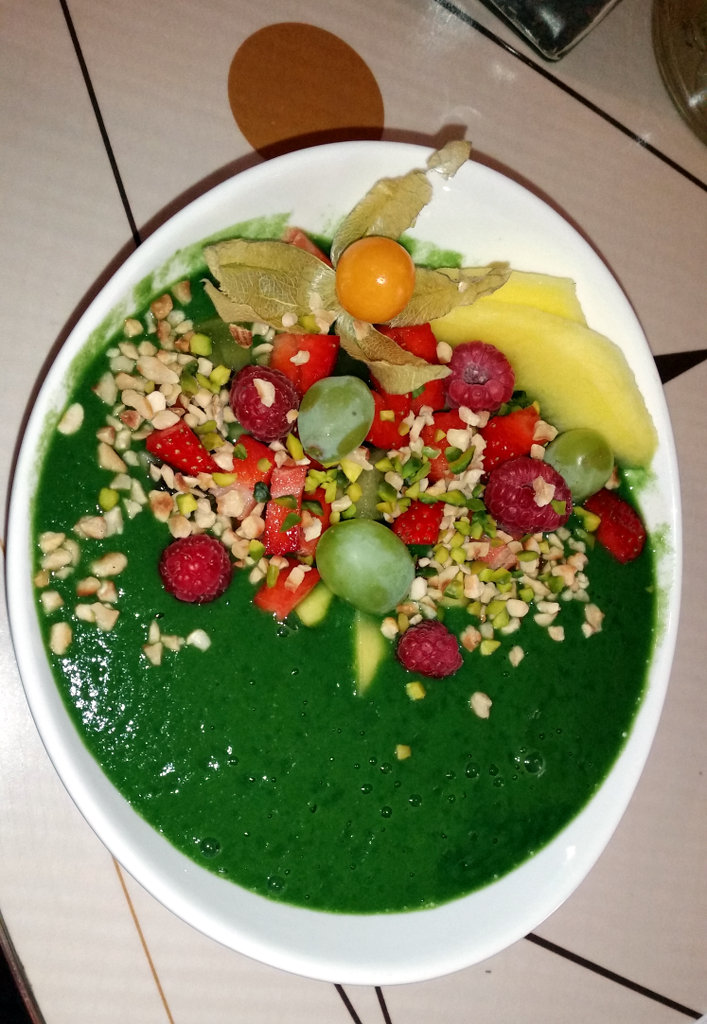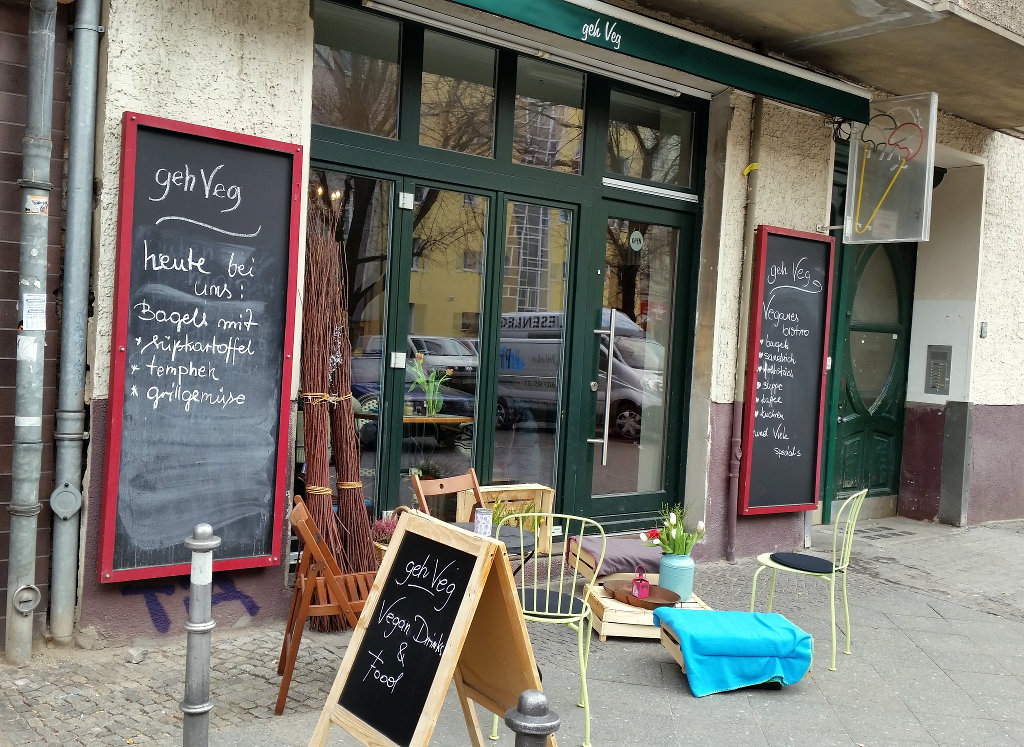 Veganz
Last but definitely not least, there's Veganz! The totally vegan and organic place for fresh food, groceries, fruits and vegetables and also a vegan shoe shop on the second floor. We had a lunch with a shared lemon cake and drank the cold organic coconut. Also just to mention, there's a new restaurant coming up called The Bowl which sounds promising. Check it out and taste yourself at Warschauer Straße 33. The east end station of the U1 subway.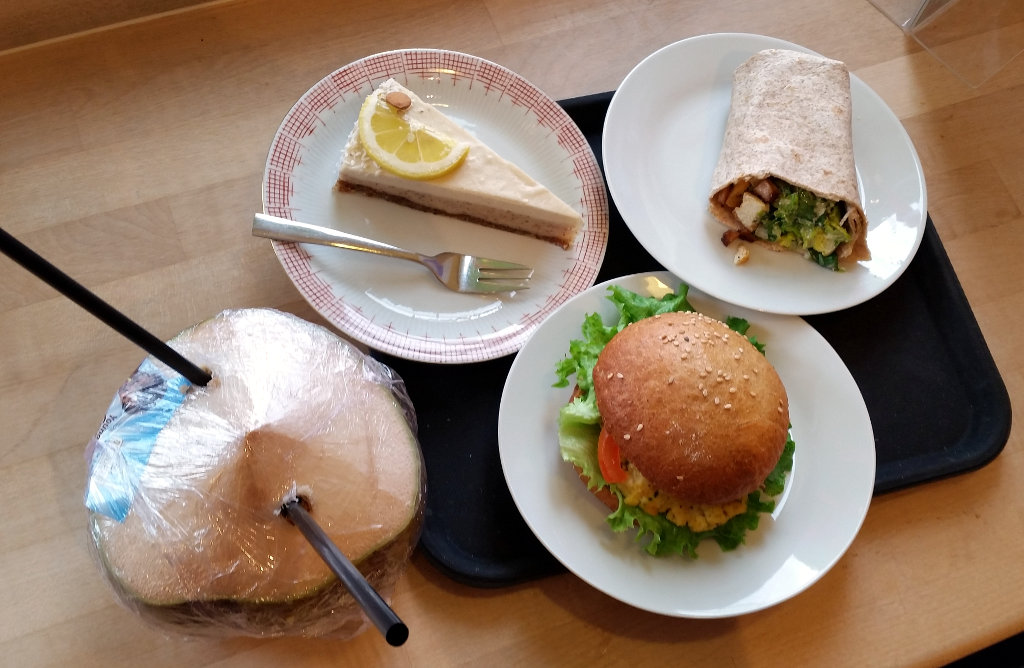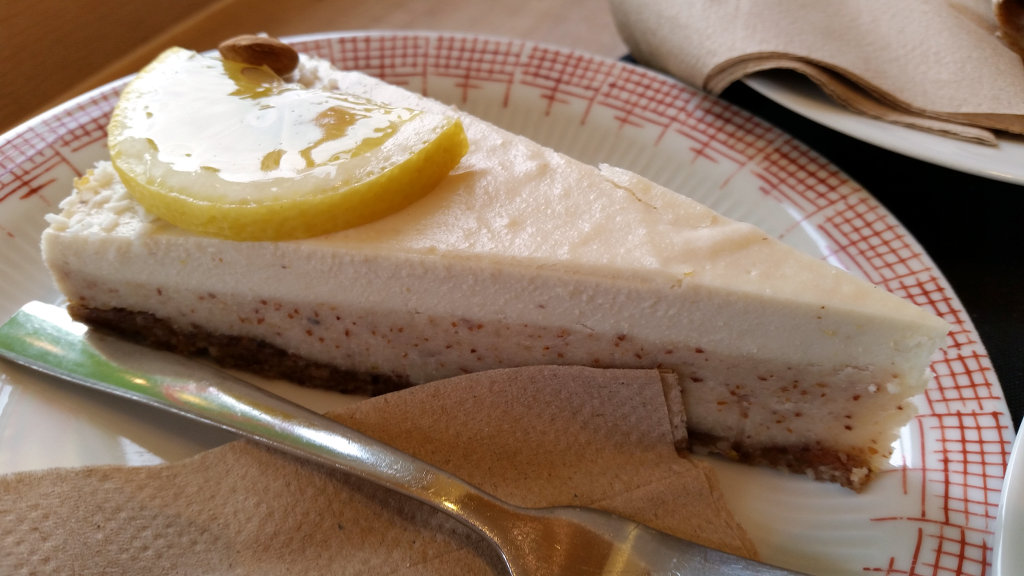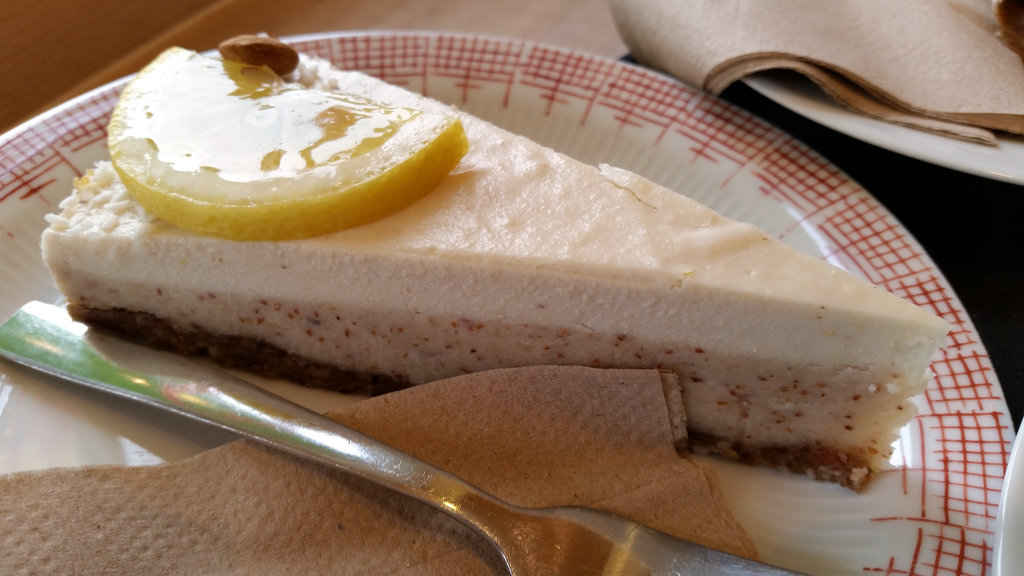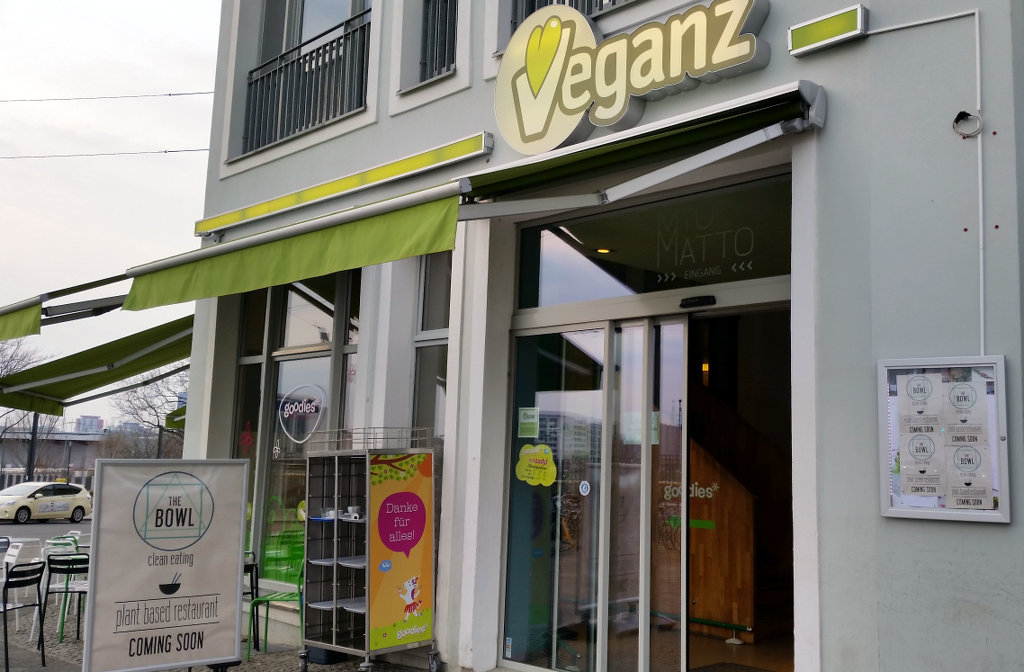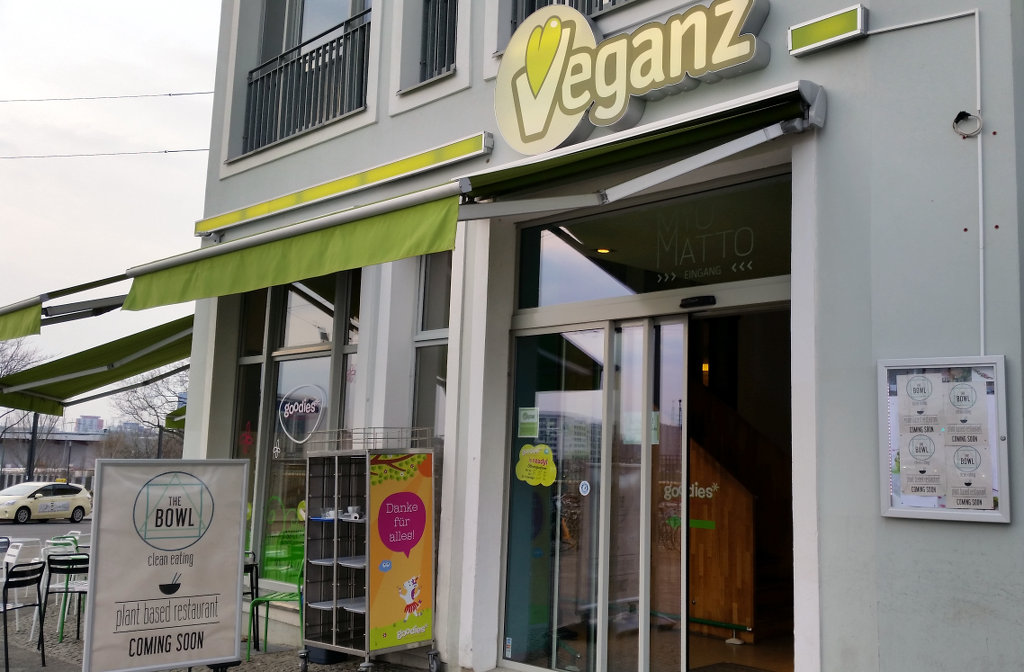 Enjoy!
I'm leaving out some places that do have great vegetarian/vegan options, but I really just want to mention the totally, at least, vegetarian places. As I mostly like to support and go to those places myself. Then I know there are no dead animals in their kitchen and that you can order whatever. Also there are places that have vegetarian/vegan food but only certain hours or certain days, which makes then not my type of place. A decent veggie food place should always have something for your belly. Soups can be good but do not qualify. Bon Appétit!
Berlin
Chay Asia
Cosmoveda Ayurveda Thali
geh Veg
Germany
Prasad
Seerose
Travel Tips
Valentin Café
Vegan
Veganz
Vegetarian