It is important to have a good backpack that fits ones backpack and other stuff, especially if you're a digital nomad and need to take your office with you. I use a 17 inch MacBook Pro and since 17 inch screens are not made by Apple anymore, and by other manufactures, there are very few bags, rucksacks and messenger bags for that size. Also, you want the bag to feel great, look good and have room for other stuff too. My wife bought me the Räven 28L rucksack and it has all I need, and all you need if you're after something new or better. Here are five reasons this is the ultimate backpack.
Update: I did a '3 Years Later' video, as a follow up on this review. The video is at the end of this post.
1 – Space
You can fits all the stuff you need, up to a 17 inch laptop, tablets, chargers, some clothing, food or water. In my case I can fit the baby things I need, like water, diapers and some food for my baby. As you can see the bag can expand very well. There are zippered pockets and they are well made. Even inside compartments there are extra zipped pockets to separate your things.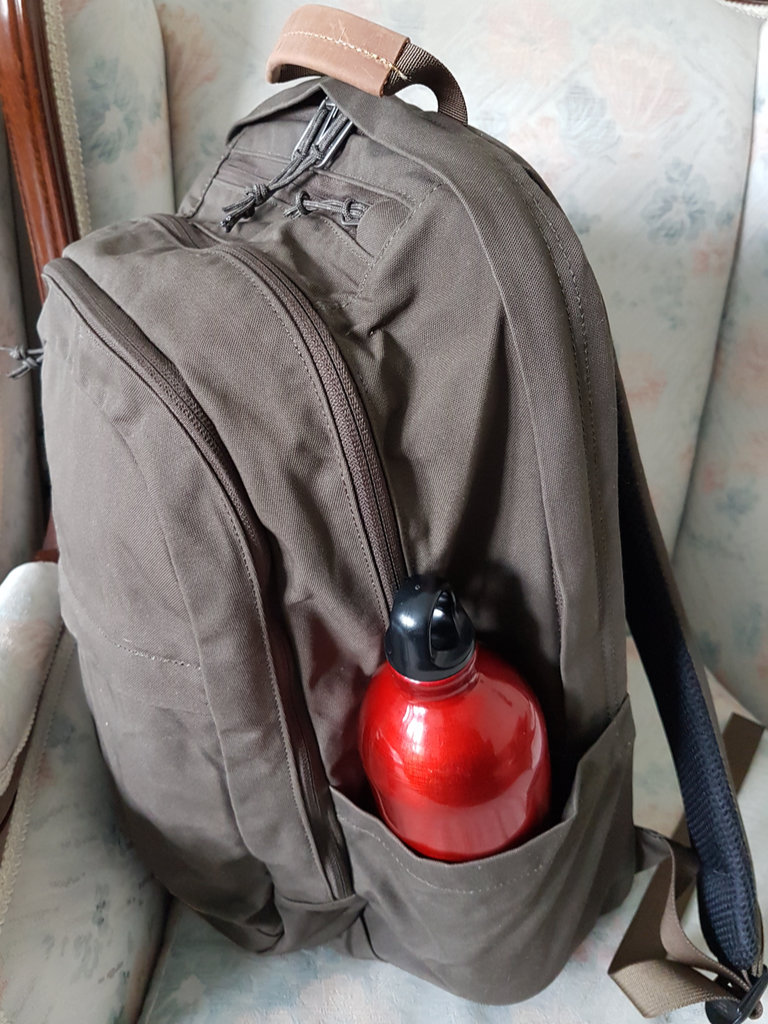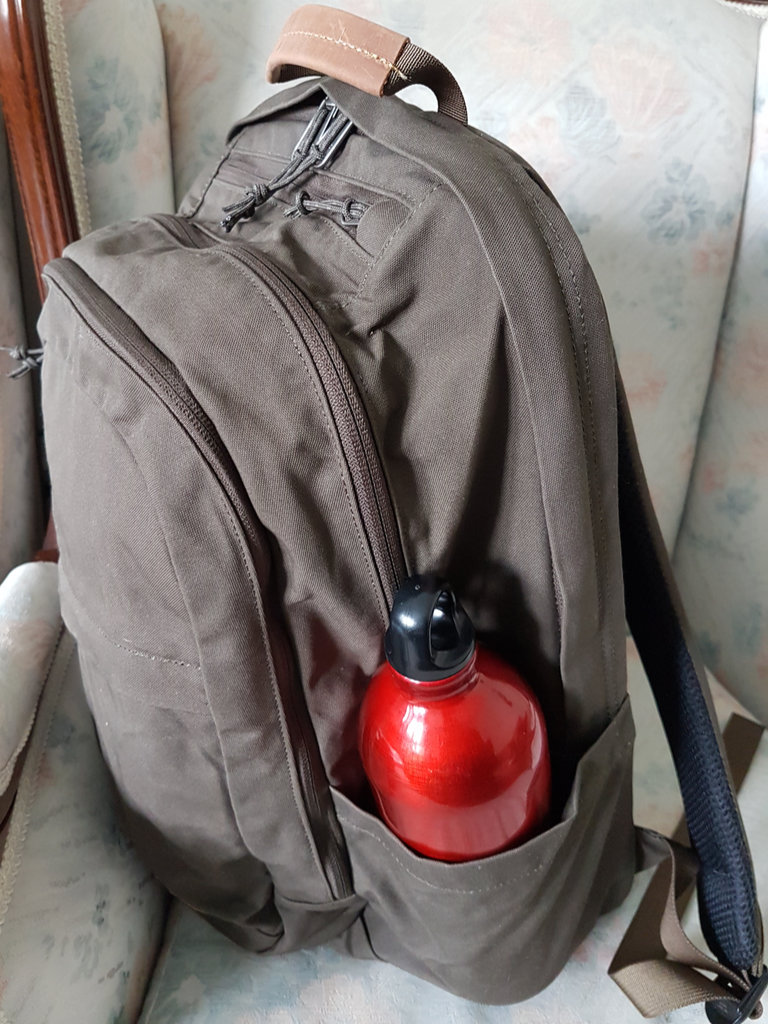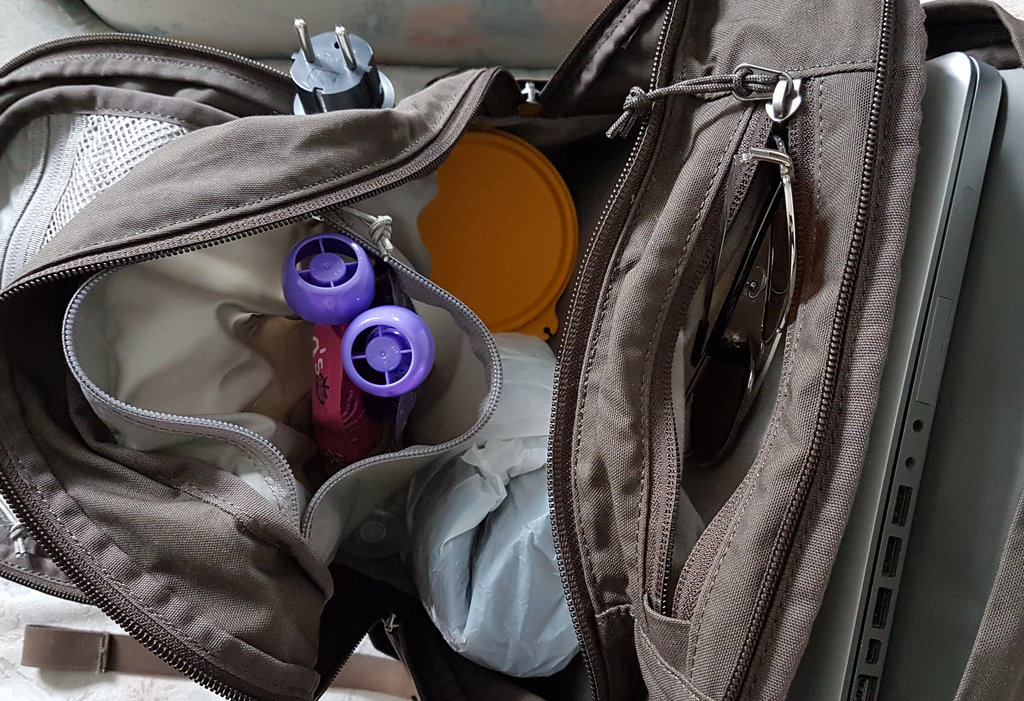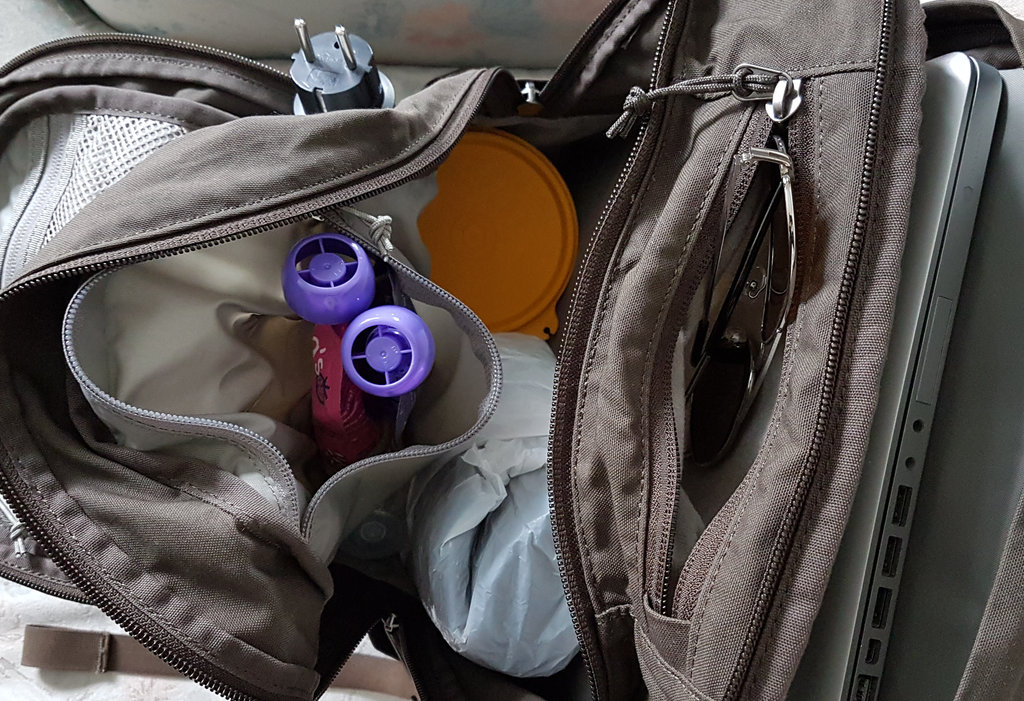 2 – Durability
The G-1000 fabric is Fjällräven´s own material that provides water, wind and sun resistance for all outdoor and travel activities. You can wax it from time to time and keep it as new. I never bother with that if I'm not planning to go to a rainy place.
3 – Looks Great
When you invest money on a backpack, you want to be satisfied with the looks and not compromise. I have the dark olive green color, that my wife chosed for me, and it fits in both on trekking trips and in the city. Not to posh and not to rugged, just about right, minimal and functional.
4 – Comfortable
Without having all the extra straps and extra things handing around that you never use, this backpack has nothing extra except the extra comfort at the right places. The area in touch with your back is padded and feels great, just like the front straps that have soft padding. Nothing more is needed, otherwise you're entering the bigger trekking backpack class. For this size, it really falls naturally on the back, both half- and fully packed.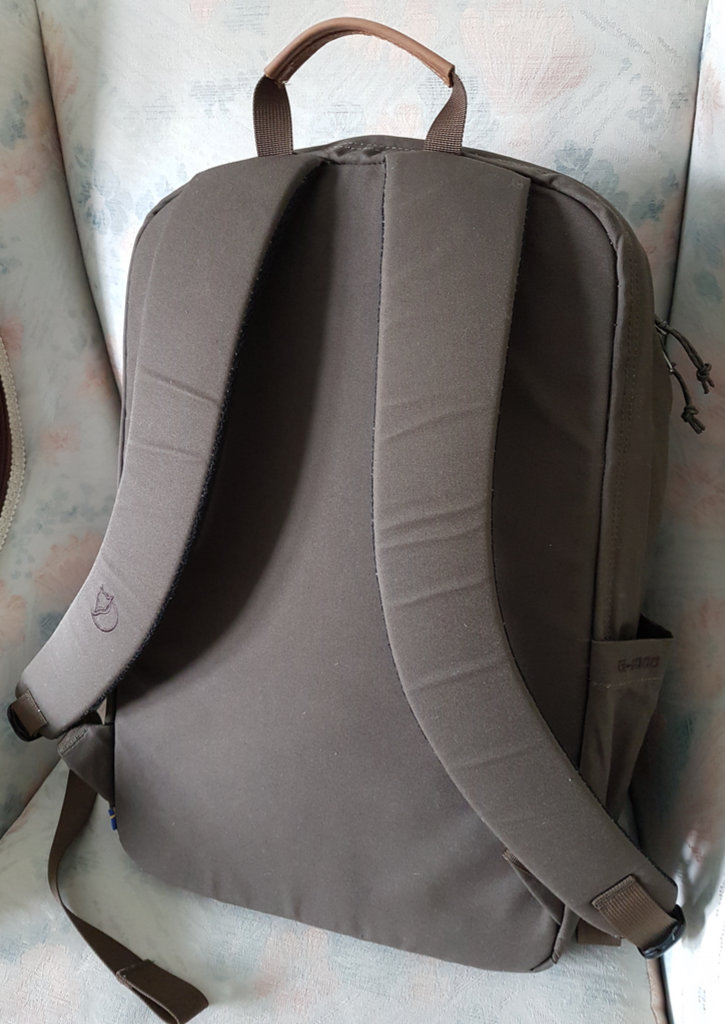 5 – Environmentally friendly
To top it all, the backpack is made of organic cotton and recycled polyester. This is great, because the more money is invested in recycling, the better the industrial process of recycling will get and the less resources will be needed for manufacturing new products in the future.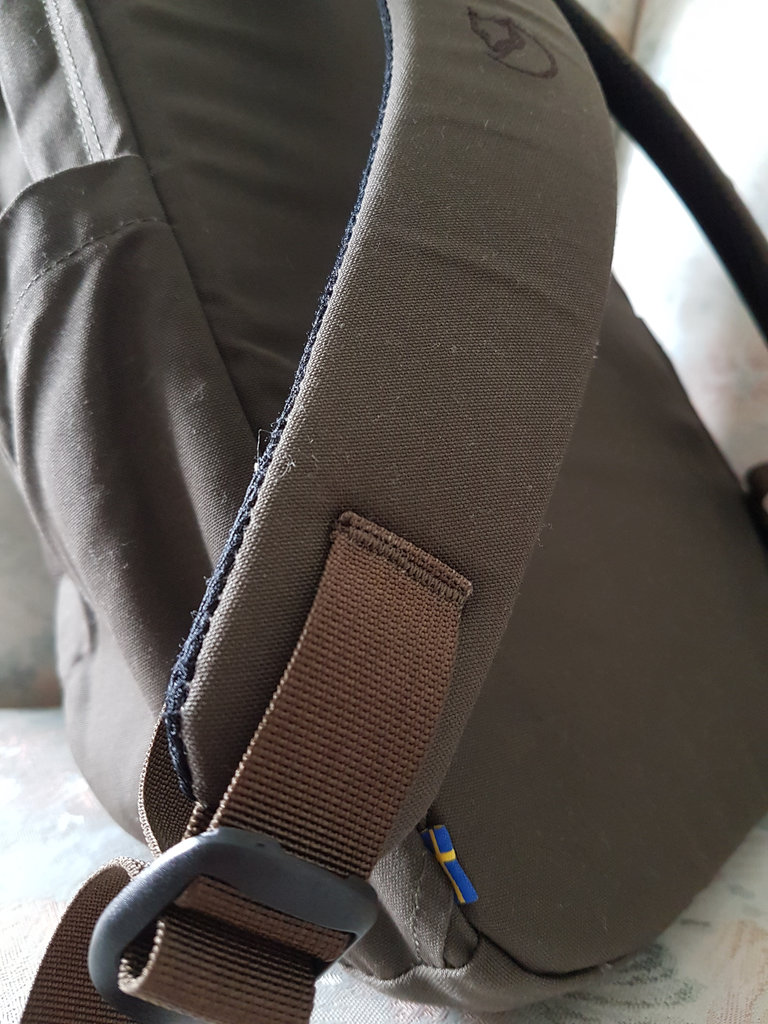 Conclusion
For me this backpack is an everyday driver, for walks with my baby daughter, for traveling and for business. I can fit all I need and the durability of the backpack tells med it'll last years to come. I hope this short review helps you in finding the right backpack for your purposes!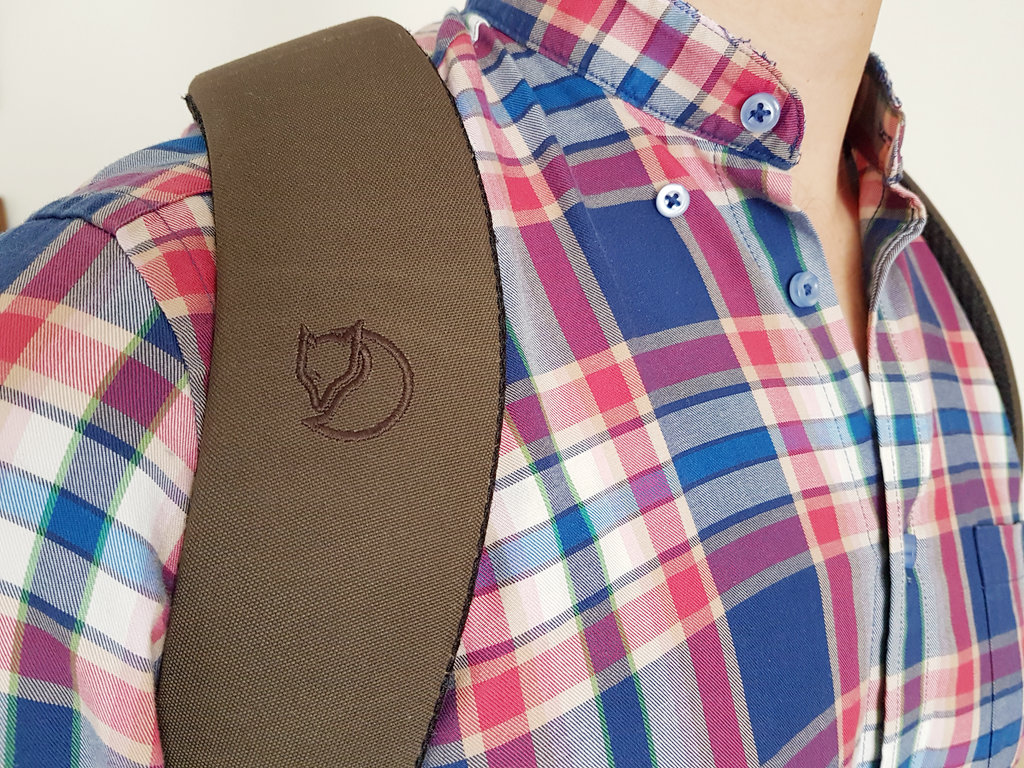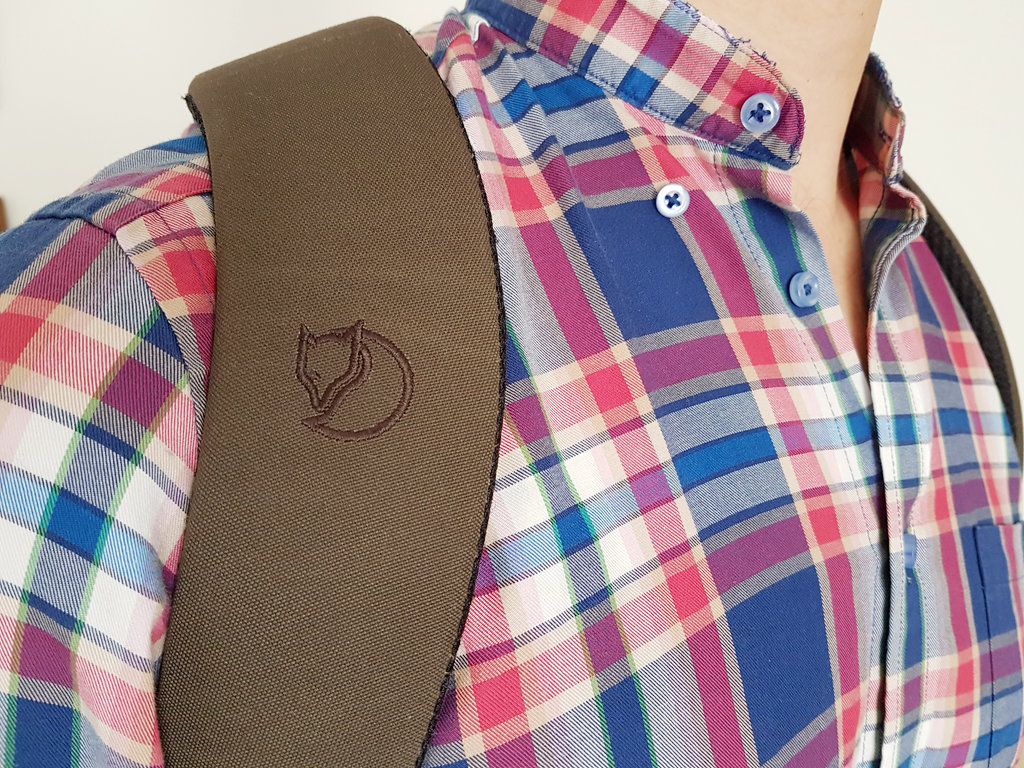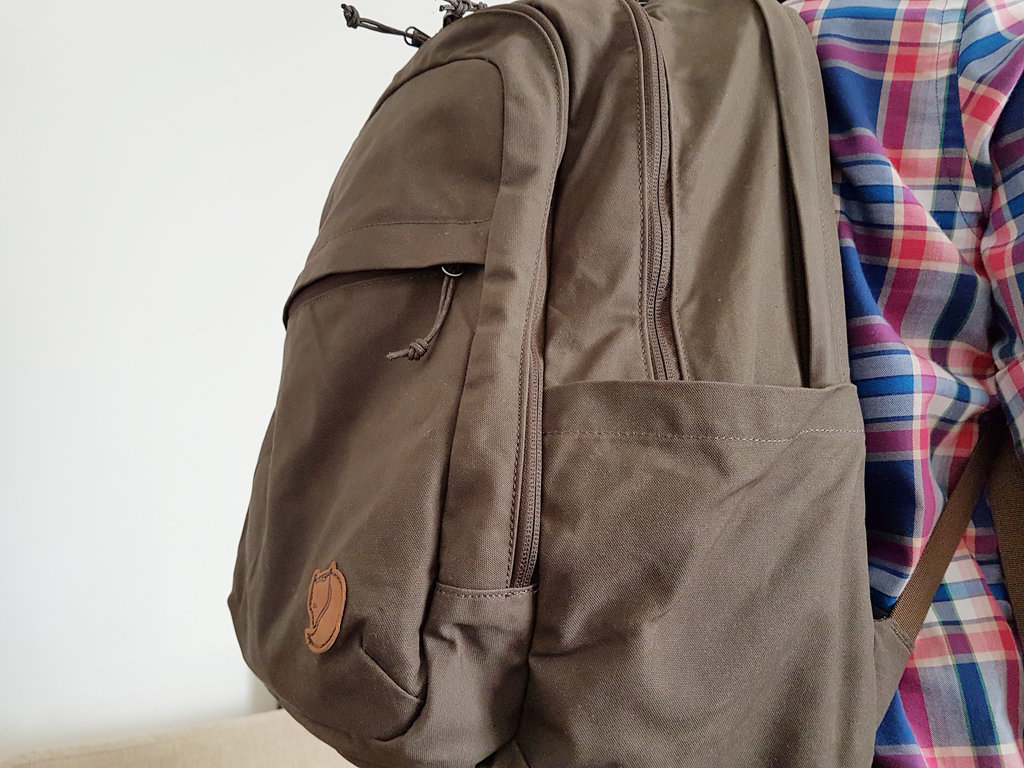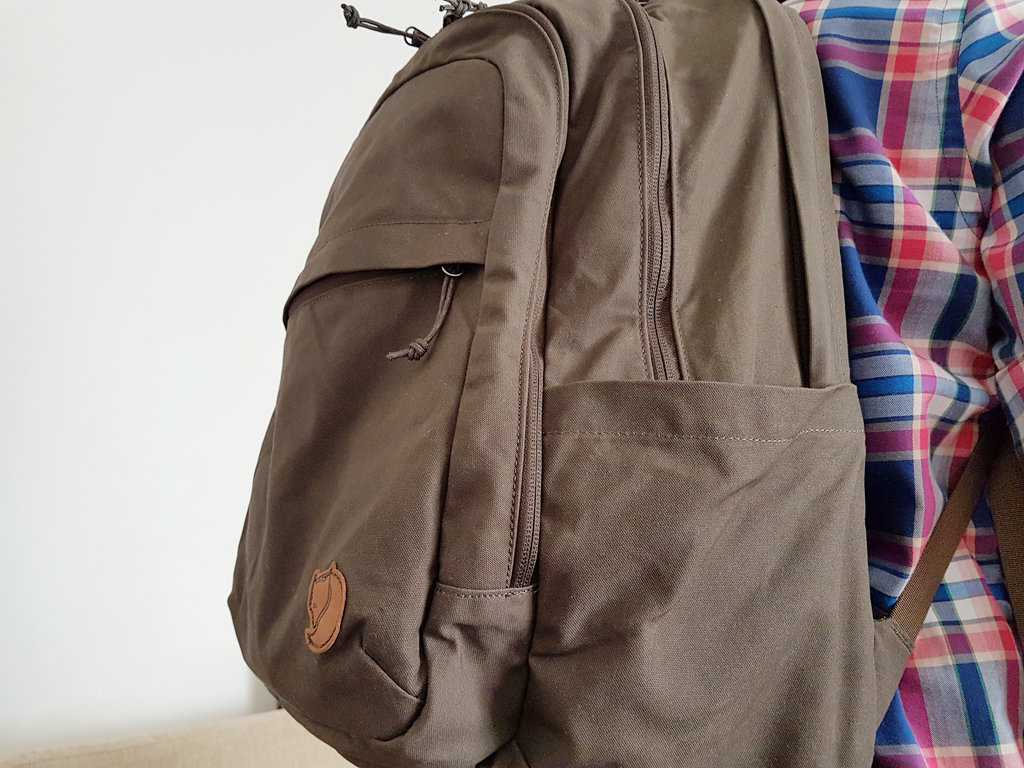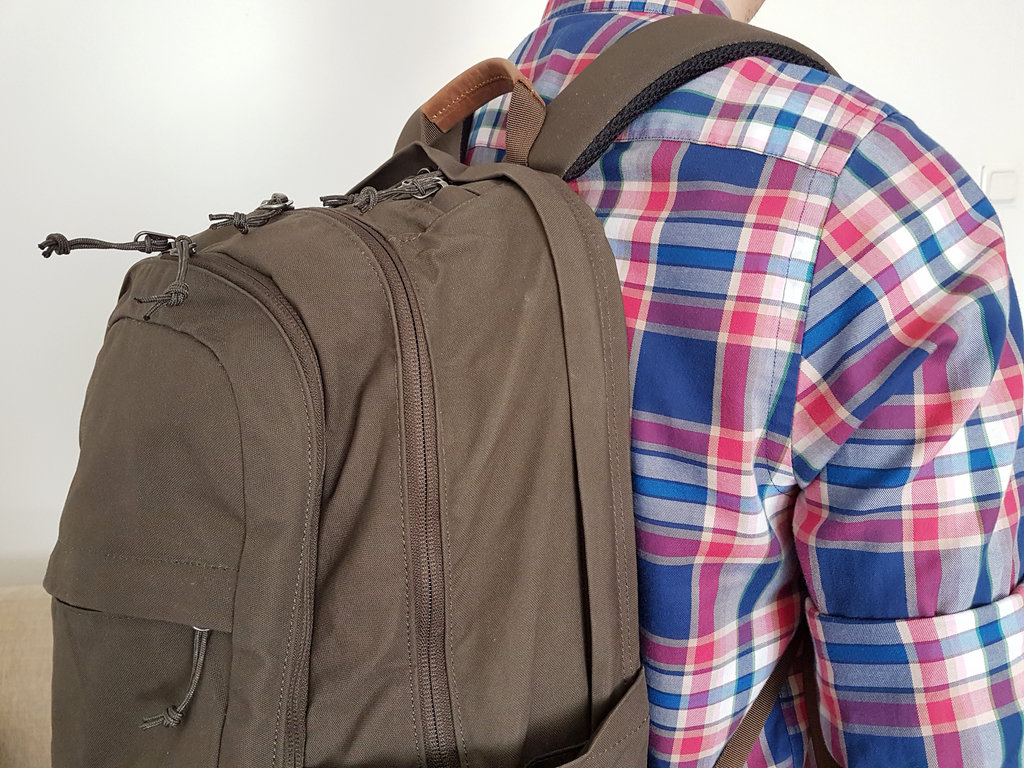 Digital Nomad
Family Life
Fjällräven
Räven 28L
Review
Travel Tips