It is remarkable how a small man managed to raise tons of coral stone from under the ground and construct a castle, a living and an enormous piece of art. I'm fascinated by the story of Ed. Here is a short presentation of him and his work – and a recommendation on the best book out there about it.
Ed was an emigrated from Latvia to the USA in 1912. Where he spent the coming ten years taking jobs in the northern states, mostly in the forest sector. Coming into 1923 he suffered from a bad tuberculosis and moved to the state of Florida. Upon his arrival he was literally taken care of by the couple Moser who found him helplessly on a road, in a really bad physical shape. During his stay at the Moser couple he gained his health back, the Florida sun probably did very good for him in contrast to the cold, damp and wet climate he had left behind.
He began to search for a piece of land for himself and found a dry unusable land that he insisted upon. Under the upper layer of soil in Florida there is coral stone, so his choice of land was very conscious for his purpose. It was here that he began the construction of the masterpiece made by one small man.
Nobody was allowed to see Ed work and witnesses mention the simple tools he used. His personality was distinct and different from the neighbors and the rest of community – He worked only at night time. Until 1939 there was a mutual respect from the community and from Ed. He had his Rock Gate Park (later to be named Coral Castle) open for anyone to come and visit. But this year something happened that made him move to Homestead, about 16km north of Florida City. Some of the stories go that he wanted to secure his privacy due to new plans in the urban planning. Another story tells that he was beaten up by young punks that believed he had a lot of money hidden.
The move to Homestead became a mystery on it's own. Ed hired a truck and a driver whereupon the driver had to leave while Ed lifted and loaded on to the truck. Imageine those big blocks and then placing them in the right place! The driver never got to witness how Ed did that. The heaviest megalit weights about 27 tons and the park in its whole is somewhere around 1000 tons of stones. The average stones weighs some 14 tons. There was a gate balanced upon a bearing from an old Model T Ford. It was so well balanced that in 1986 the gate had to close due to rust in the bearing.
How he did this, a man slightly over 1,5 m in height, is open for speculations. Ed always answered the question of "how" by replying that he knew the secret of the pyramids. In 1951 Edward Leedskalnin put on his suit and well dressed got the bus to the hospital, where he died soon after leaving the Coral Castle empty. There is more to this story and this man, he did some odd and controversial short writings on raising children and magnetism, and also left for us a still standing masterpiece. I would recommend the book by Rusty McClure and Jack Heffron called Coral Castle – The Mystery of Ed Leedskalnin and his American Stonehenge.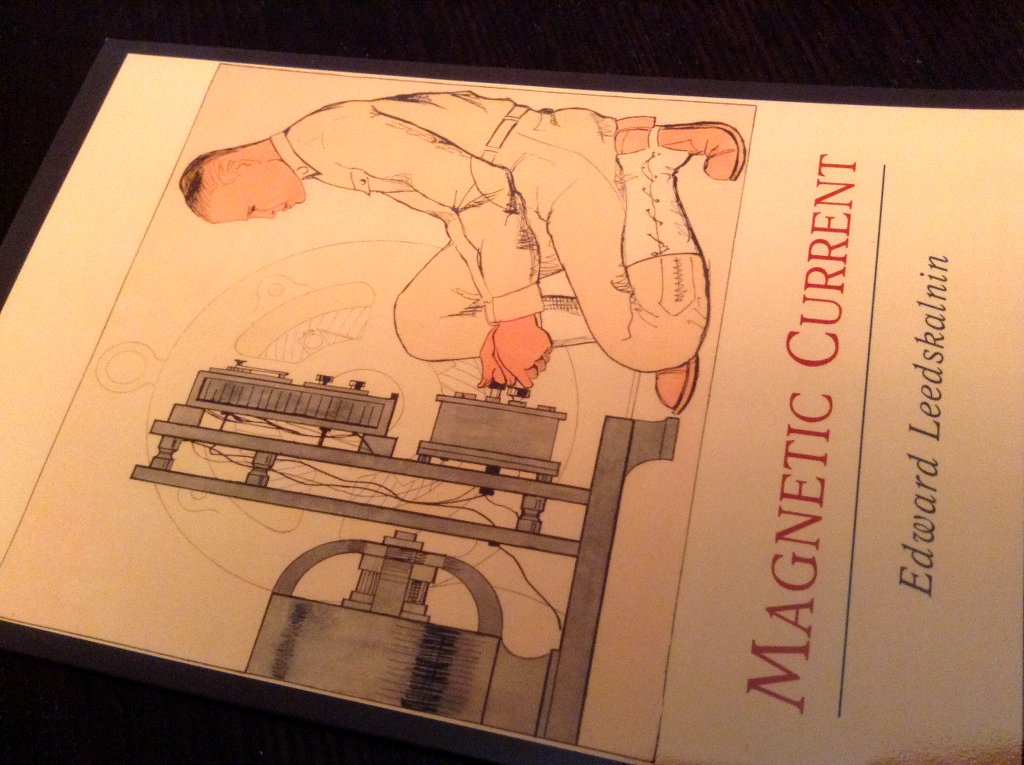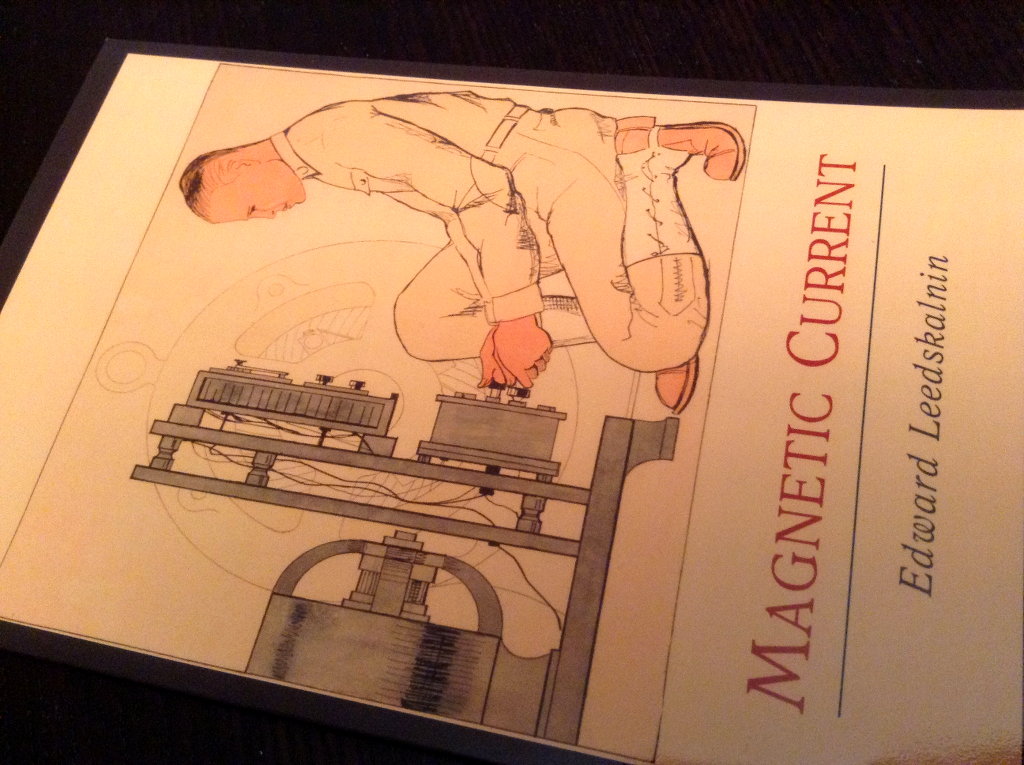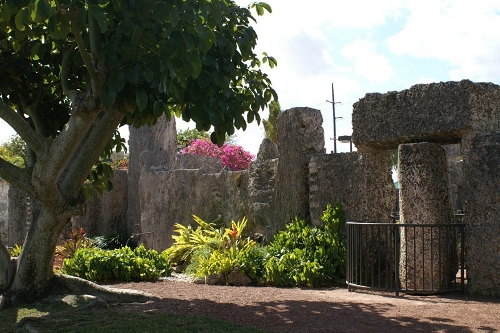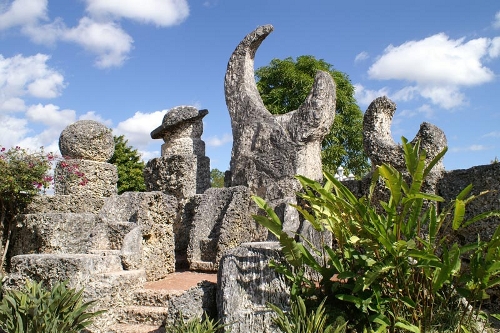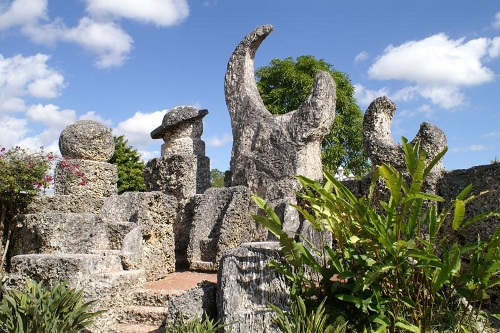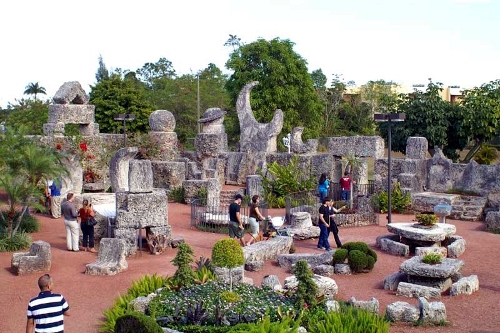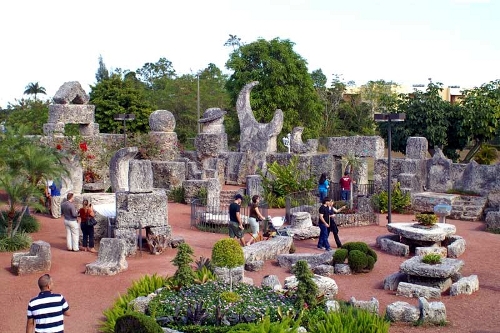 Books
Coral Castle
Ed Leedskalnin
Jack Heffron
Megaliths
Rusty McClure