Some years ago I was traveling in India, all was alright until I lost my passport and money! The only precaution I did back then was to make a photocopy of my passport on a thicker quality paper. So now when I think of India and traveling there again I remember what happened when I lost my passport and money – and most important, what to do and expect when that happens. I hope this might help you out if you're in the same situation.
Please, before you go on any longer journey far away, always photocopy your passport on a good piece of paper. Also save the passport copy as a PDF on your mail and cloud service. If the worst happens, this will be crucial!
First Phase of Problems
So, not to make the story too long, I lost my passport and money in the state of Karnataka, in Hampi. I was traveling on my own, and even though I had traveling friends, you are always on your own if you're not traveling with some close friends. I went to the police station and got what I guessed was the document proving that I've lost my passport and money. The only thing that was left to do for me was either head to Mumbai or Delhi. Mumbai was closer with the Swedish consulate, so I went there, on some borrowed money from a travel friend.
At the time I thought it would be an easy affair, like I'd just get money from Western Union and wait out the situation, get my documents and fly home. But, here is where the mess began. First, when I arrived in Mumbai I was lucky to get two nights in my travel friends room, since you cannot rent a room without passport. I had one day to find something else or I would be on the street. As a miraculous fortune I met a couple, the Polish man gave me enough money to live on for a week – just like that. He knew I was in deep trouble and simply said "Give it back when you're home". So when the couple and the friend had left I was on my own. Without the money he gave me I wouldn't have anything!
Still, the problem of where to sleep was there. For some reason I went to a telephone place and made a call to some relatives, just congratulating them on a birthday, without even explaining my situation, but more of a thing for pastime. Now this is where it becomes intuitive and interesting – there was a good looking girl in the booth next to mine. I just had the feeling of getting in touch with her. But at the same time thinking to myself that I was in no mood, or position, for flirting or something like that. Yet I did it anyway, trusting my intuition. While she was still on the phone I wrote a note on a piece of paper saying "got some minutes to talk?" and pressed it on her booth window. She just nodded and I waited outside. Never underestimate intuition – she turned out to know a place where I could rent a room without proper documentation. She actually lived there and had an Indian boyfriend and had street knowledge. Now I had a room and some money. Yet it was far from over. I still needed my passport and I needed money transfered. I was distressed and found a calm salvation in having a room, but still not knowing if I could pay for it.
Swedish Consulate & Laughs in My Face
The Swedish consulate told me I needed proper police documentation indicating that my passport was lost. When I showed the paper I got from the Hampi police office in Karnataka, the woman serving me laughed out loud. Apparently in India, different states are like different countries, meaning that paper was worth nothing. Then she turned serious and told me I would have to go to police stations in Mumbai and come up with a story so that the document would indicate the incident happened in Mumbai. Though luck I thought, but still manageable. So I took a cab directly to the police station close to where I lived. For some reason I was honest and said just what had happened and what I needed. The response was another laughing out loud right in my face. This policeman said that he could not do it because he knew it had happened in Karnataka. A man overhearing our conversation also began to laugh. So I said, well, can we come to some agreement? Thinking how hard could it be? The policeman said to me that I should go to some another station in Mumbai. Then he told med to say I lost my passport in the train station, because that was the most easy and logical event to lie about.
It was a succeed or fail mission. For if they did not believe me I couldn't do it again, I'd have to try another police station far away, in another city, another state and so on. One could end up in custody and in really deep trouble. While being stuck in a room with no documentation I was technically an illegal person in India. That was not a good situation to be in.
There is no point in understanding Indian bureaucracy.
There was some kind of application I had to have, some kind of legal paper. The funny thing is that I had to go to some kind of institution where men in suits and ties were roaming around taking money for writing legal documents on old school typewriters. How's that for bureaucracy?  I needed the application for my claim of having lost my passport at the station – before I went to the police office at the station. At this point I just did what the woman at the Swedish Consulate had told me. There is no point in understanding Indian bureaucracy. So let a man in the suit take me to the typewriter and write down the document. Now I was  ready for the police station and the most important, and scariest, meeting.
Mumbai Railway Police Station
In a continent far away, you don't know the police. Also in India the police is very arrogant and just not the guys to say anything you absolutely don't need to. Keep the interaction minimum. When I entered their office at the train station, I played the foolish weak western type. Because they look forward to treating you bad any sort of uncalled for pride or arrogance from your side will make things hard for you. So let go of your natural self assured style would make them dislike me. Behave like a polite guest and try to dress up or comb your hair not to look like the "pathetic western backpacker". I didn't, because my hair was long and I didn't have any other clothes.
You'll wait, and wait. Some officer will come out and ask something, then you'll wait and wait again. Until some disgusting higher ranking man comes out to deal with you. At this point you must have documents that prove you're staying somewhere – which my  hotel guy had made for me just using my passport copy. You'll need other documents from those legal men in suits and something from your consulate or embassy.
I was really nervous. When he gave me papers to sign I remember having to really focus to write right. One thing to mention is that they play with you. Like they say write a letter about this, and when you politely ask in what formalities do you write this – they treat you like some uneducated fool and mock you for not being an expert in idiotic Indian bureaucracy. Swallow that pride even when they give you a blank paper and also have a lower posture than you normally have. They will probably help you, because they want their moment of having a western person under them. Some sort of a pathetic way to give back to the westerners, for issues you'll never know.
At this point you'll get further questions and be sure to think about it beforehand, as to make it waterproof.
In the end the main officer came in and signed the papers, at which I really just wanted to run out with the signed paper. My lie had succeeded. I had made up the story about arriving at the station and just turning around to feel something and then looking in my rucksack moments later to find my passport missing. All this after a long and tiresome journey. So when they asked from where I had traveled from, I had already checked from what day and town the train had come from. I also said that the tickets were with the passport and money. Now this is where it really could have gone wrong. The officer asked me where I lived and I said where and gave him the documentation from the hostel that proved me staying there – using my photocopied passport. At this point you'll get further questions and be sure to think about it beforehand, as to make it waterproof. Forget about Kant and the categorical imperative! That's of no use if you get stranded.
The Indian Embassy in Your Country
Now that I had the documentation of my passport loss, my hostel paper and my photocopied passport. I still needed to prove myself being Swedish citizen. This meant calls to the Indian embassy in Stockholm. Also calling my sister to make her call the embassy of India in Stockholm and confirm my claims. If Indian bureaucracy is not nice in India, it's not nice in Sweden as well. When I called the women and explained my situation for her, even giving the email and references to the woman at the Swedish consulate in Mumbai – she did not believe me. She basically said I don't believe that is the right email and hung up! Luckily the woman at the Swedish consulate emailed and called her on my behalf, so when I called the nasty embassy worker the next day she accepted my story and documentation. No apology.
When it comes to money, I went to many Western Union services and asked them to serve me without a passport. Nothing, impossible. So at one place I saw the owner had a very muslim decoration and I greeted him like a muslim "Assalamu alaikum". I felt he understood me and I saw his son had some problems, so I felt compassion and that he was willing to find a reason to help me. He asked me my fathers name, which is muslim sounding. He checked up something and then said "Ok". This man saved me in Mumbai. My family is and has never been religious or active in that way, yet my fathers muslim sounding name saved me. Otherwise my money would have run out.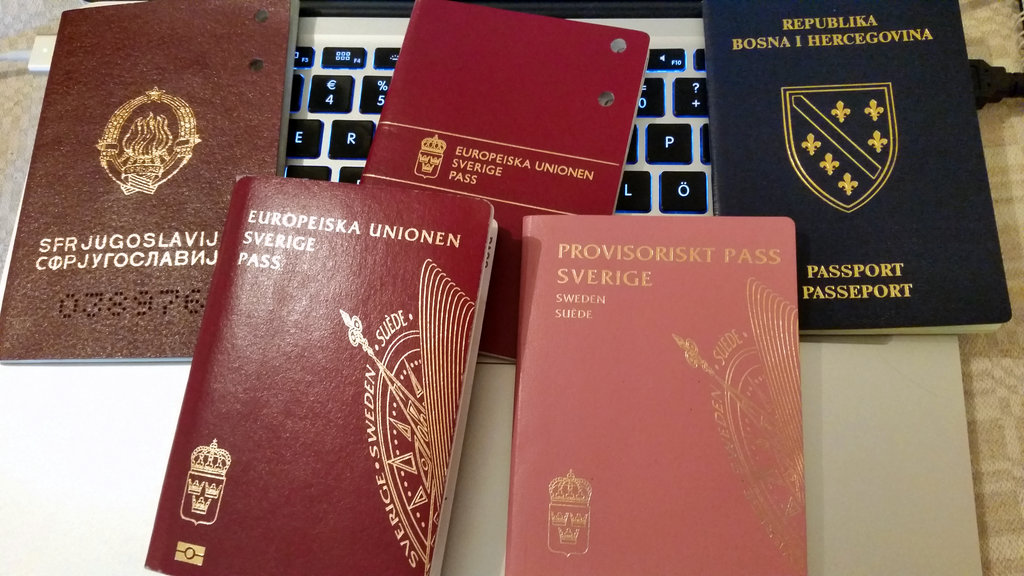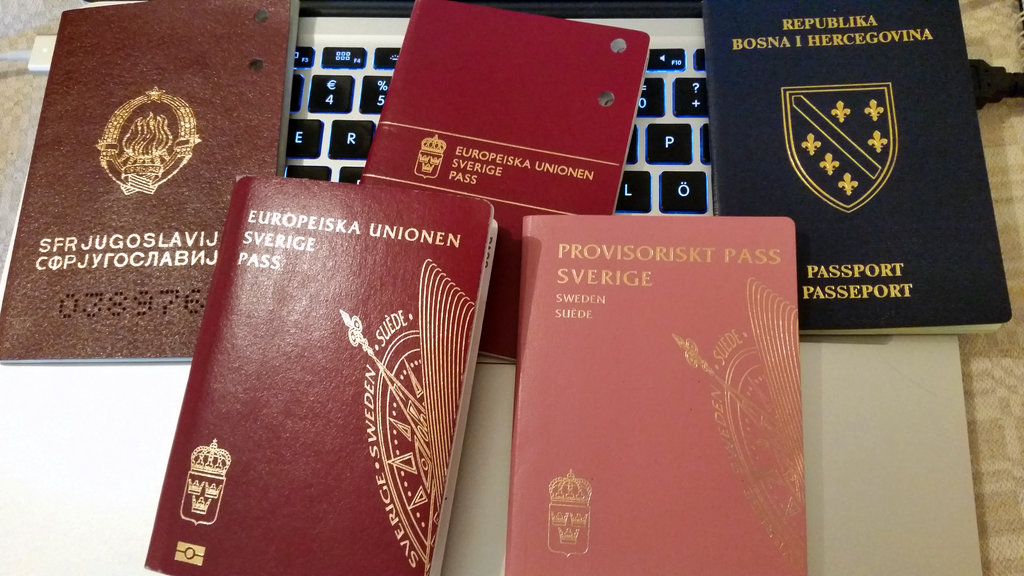 Getting the Pink Passport & Destroying a Bollywood Film Set
I finally I got my pink temporary Swedish passport and flew home. The last thing to do was to make a visum for a few days at some bureaucratic office which let me leave the country within four days.
In Mumbai, there are agents who ask westerners to be extras in their films. I dislike Bollywood, that's why I said no. But on the last day, to for pastime I said yes. We were to be picked up and be on the set between 00:00 and 06:00 in a shopping mall they have rented. Well there I really did nothing, they got me some phony clothes which in their minds is "western". Also they promised food and 500 rupees. For me, I needed to get my mind on something and why not I thought. But time just went on and by 5:15 I went up and asked about the food, to which the service guy replied it'll be soon. You know the way indians just say something, nod their heads and basically lie to your face. By 5:30 I went up again with the same outcome.
But, my temper has gone out the window, I was yelling and pointing fingers. To which I noticed the actors were amused by this, real thing I was doing.
As I noticed no one of the other western extras cared to go up to them, even though they also began to notice the time and talk among each other. I went up again, this time it was 06:00, and this time I never went back to sit again. I basically didn't go back after the service guy told the same nonsense again. I demanded the food and money, but most of all, a decent treatment of us and I called them out as liars. He went to get another guy, who talked to someone else, who came to me and suddenly no filming was made. I was in the middle of all the present people, actors, extras, producers, camera men and all. Dressed up like a moron in an Indian version of what westerners look like. But, my temper has gone out the window, I was yelling and pointing fingers. To which I noticed the actors were amused by this, real thing I was doing.
Since it's showbiz these Indians cannot push you around like the police and I've had up and above my head of Indian lies. I even yelled that I'd write about this and that I was a journalist. Why not? The film set had dissolved and the heat around me increased – they couldn't do anything against me, so the main man on the set knocked the service guy in anger. At this time a South African guy had joined my side, he was limping due to a motorcycle accident but also furious at this point. It felt good to have someone by my side.
They offered more money and tried to talk us into staying, but I said no. They even got the food out and by now the South African and I had gone mad. We actually took the food in the yelling and anger, ate it while we continued the fight. Soon after the money was being handed out. Almost all the extras were leaving and dressing into their usual clothes. It was done and I felt I've pushed this too far and needed to get away, the South African and I called a victorious surrender and headed out into the morning light to get a taxi. On my way out three confused backpacker extras asked me what was going on and what they should do, to which I rudely replied I'm not the boss here, think for yourself .
At the hotel room I knew it was all over, the journey from Kashmir in the north, to poorest region in India called Bihar, from McLeod Ganj were Dalai Lama is seated, to souther Kerala, to the mountains of Kodaikanal – it all ended in destruction and fury. Appropriately like some Indian deity that in the end of the timeline just destroys everything.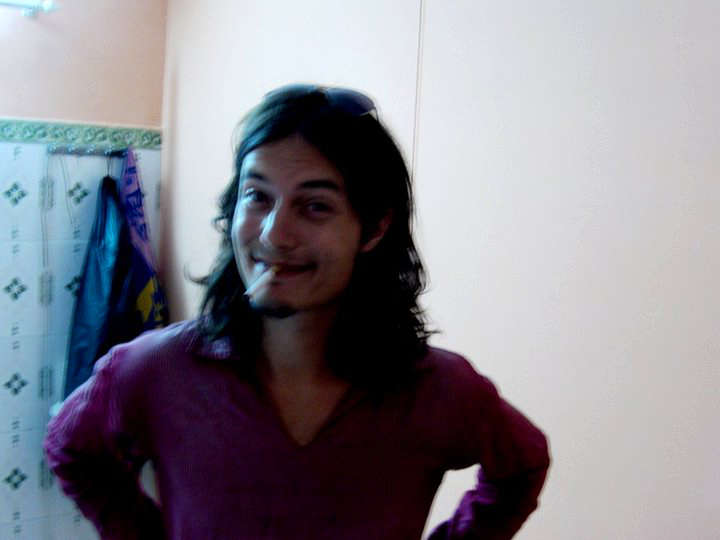 Never Trust Them With Passports
The funny thing is that some months after the whole thing I got an email from the Swedish embassy in Delhi saying someone had turned over the passport to the police. So it was a good thing id didn't get used. The embassy asked me if I wanted it or wanted to de-activate it, i chooses the latter. But, when I had my new passport, while my temporary still was active (lasts one or two months) the one I lost was still activate, making me in possession of three functioning passports. I had to double check and make sure they canceled the lost one and as it turned out they did forget about it!
All in all, it took me three weeks of hyper luck and timing to solve this. There are people out there selling passports and doing criminal things, so I was a suspect at first of doing that. When I tell the full story to someone they might ask "Will you go there again?" – I can only say sure I'll will! If the time is right, well hello India again!
Bollywood
India
Lose Passport & Money
Travel Tips