We've been in south Bosnia & Herzegovina and some time also in Dalmatia in Croatia, for two months and it's our baby's first travel. So far so good, which is why I want to share some packing list tips and general experiences. All babies are different but I think there's some general aspects that'll make any baby travel easier. Besides the obvious things you'll need here's a list of what we found to be most important and made our traveling better and comfortable.
Baby Carrier
This was the best thing we had with us, mostly because the area has lot's of picturesque streets of which some are from medieval times – thus a stroller is out of the question. I love the Baby Björn carrier, it's really a smart design and function. Florens loves it too, she gets tons of experience when awake and facing forward as we go on family adventures and then sleeps comfortably facing my chest when she's tired. Baby carrier is way more important than a stroller.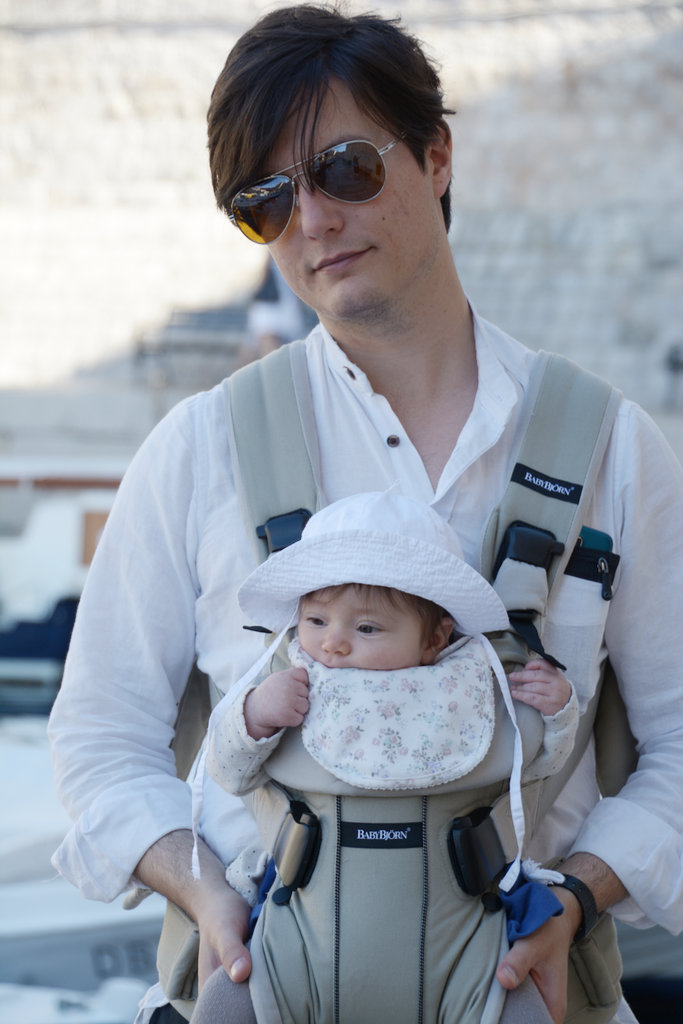 Baby Sitter
A portable baby sitter is easy to bring along in the luggage and is worth gold when both of you need to do stuff while the baby watches or entertains him- or herself.
Pee & Poop Safe Sheet
Changing diapers must be done in any sort of place when traveling and having a wet-safe sheet that's soft cotton on the top and waterproof under makes it easier. We use these at the room and one smaller in the good-to-go-bag when we're out on adventures. It makes any furniture or flat surface a baby-care table. If you're out and need to to the diaper change on a rough surface, just place a scarf or sweater underneath. Easy peasy really.
Toys
A selection of some toys, things to chew on and toys that make sound is a must. Babies in need the stimulation and practice of using hands and feet so bring along some toys – remember it's always easy to buy new while traveling and the adventure's in themselves are of great stimulation for the baby. We use natural material toys as far as we can and in the video above is a tip for improvising a baby gym while out and traveling.
Baby Car Seat
We use this on the airport, bus, taxi and such intermediate distances. Ours is very light and fits in the hand luggage compartment on the airplane. It's simply a must beside the baby carrier. Remember to check with the airline company on what their deal is on baby car seats – we took a chance and got it onboard as hand luggage for free.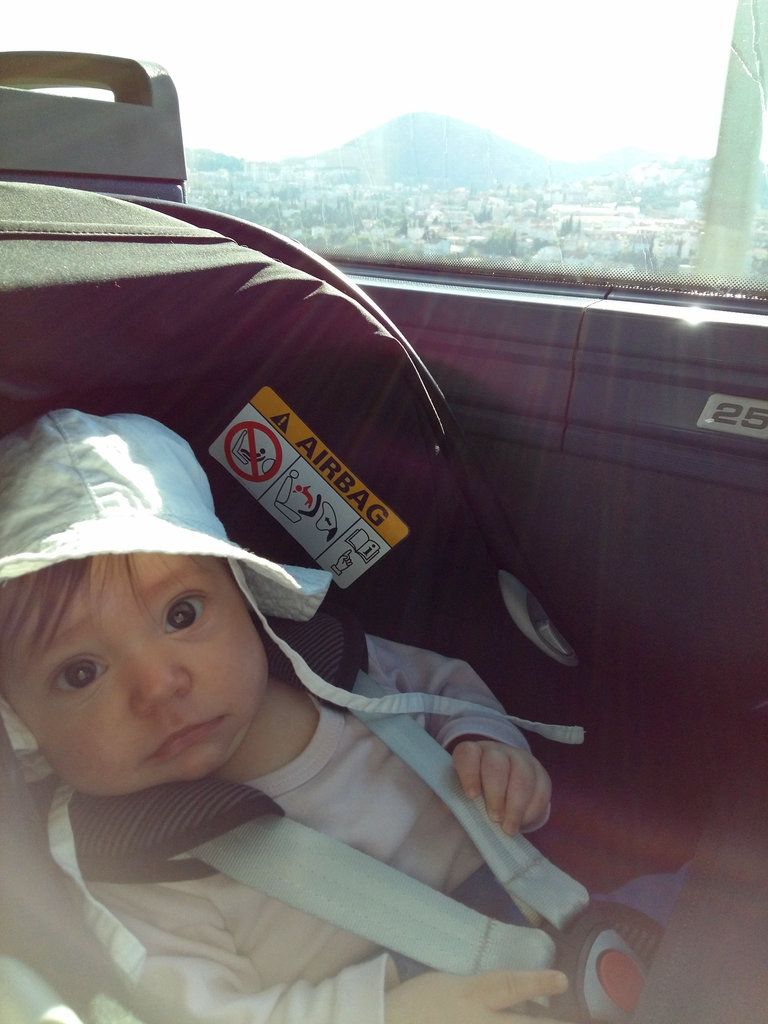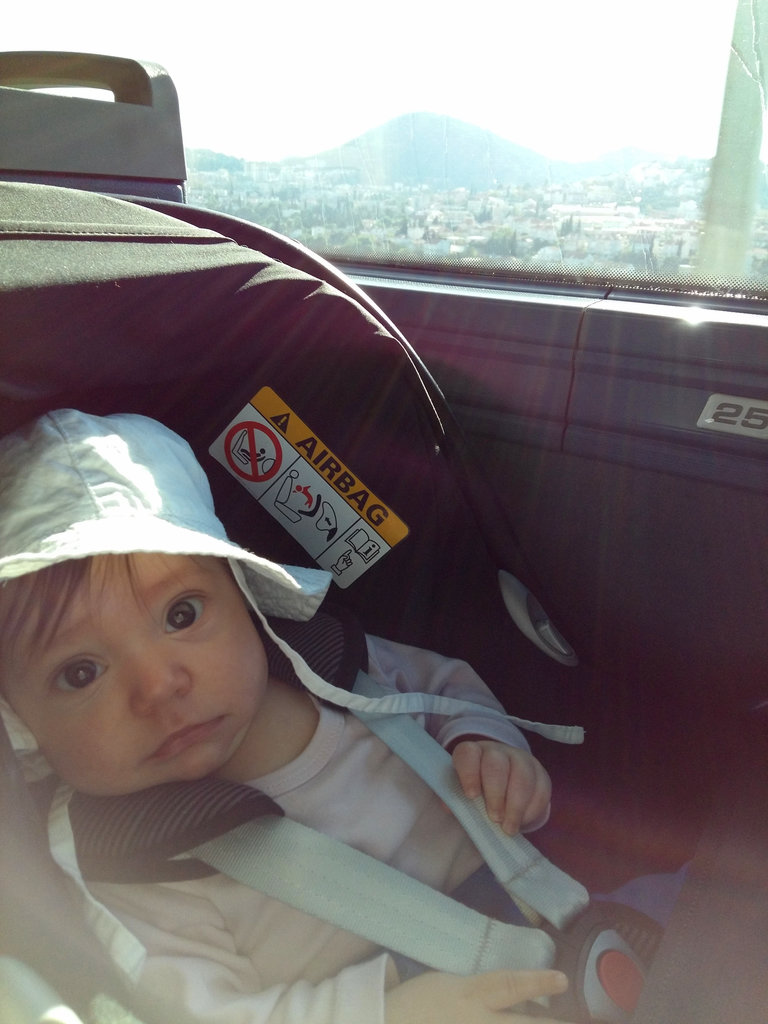 All in all everything has been smooth and much of that depends on the parents attitude and general will to make something great out of the traveling. Although we seldom get to eat dinner out in peace, we manage that too and enjoy it for what it is. Sometimes she's more laid-back and sometimes more demanding. It's all fun and a great experience, a heavy jewel to keep in our memories of what we did and where we were.
Family Life
Portrait
Travel Tips