I want to help you get the Bosnian keyboard layout with the flag for your Mac OS and make this as easy as possible for you Bosnians – and people of other languages who need it. Let's go step by step, it'll take 5 minutes only!
1
You need to download these two small files, one is for the actual keyboard and the other is the flag to use with it. The files are named Bosnian.keylayout and Bosnian.icns. Download Bosnian Keyboard Pack.zip for the official flag or this kit for the original flag with the lilies Bosnian Keyboard Pack (Ljiljani).zip.
2
Unzip the Bosnian Keybord Pack and now you'll need to place the files in the /Library/Keyboard Layouts.  See the video below on how to find the folder – or search for it in Spotlight.
3
Then go to Keyboard Input and choose Bosnian. It will show up as Other but it will be there with the flag and all. See the images below.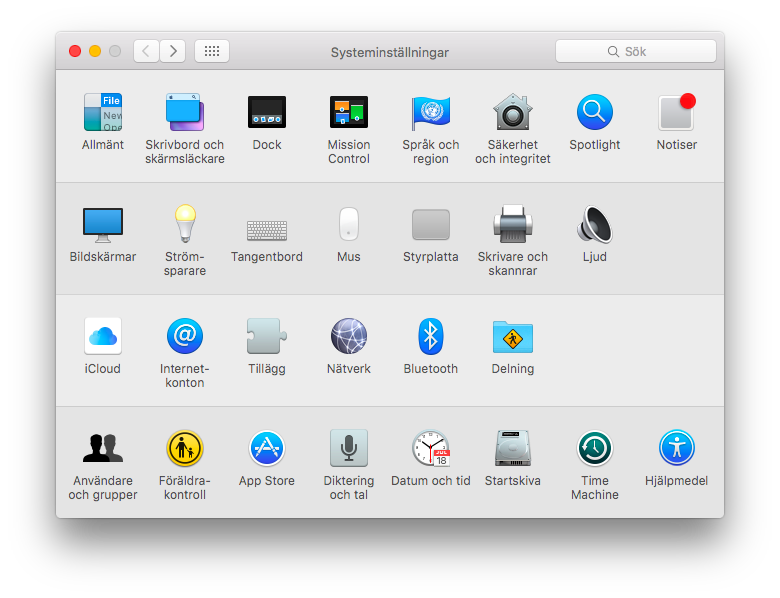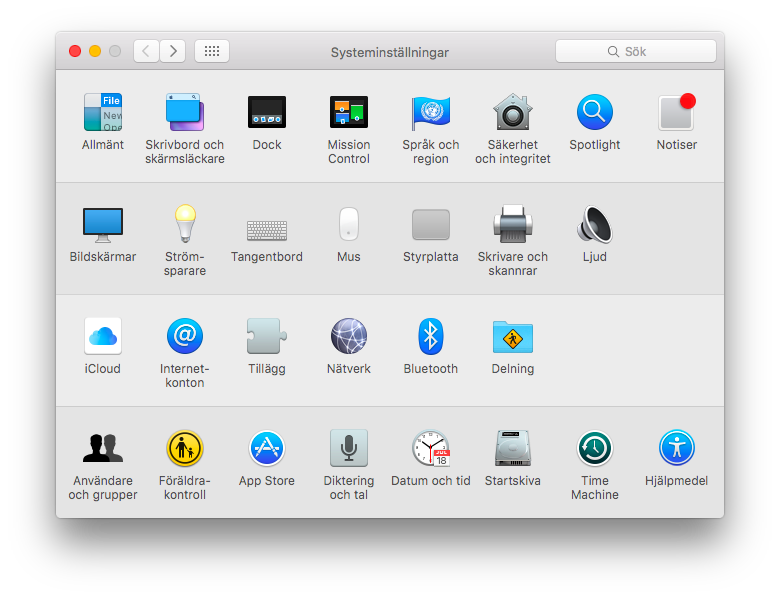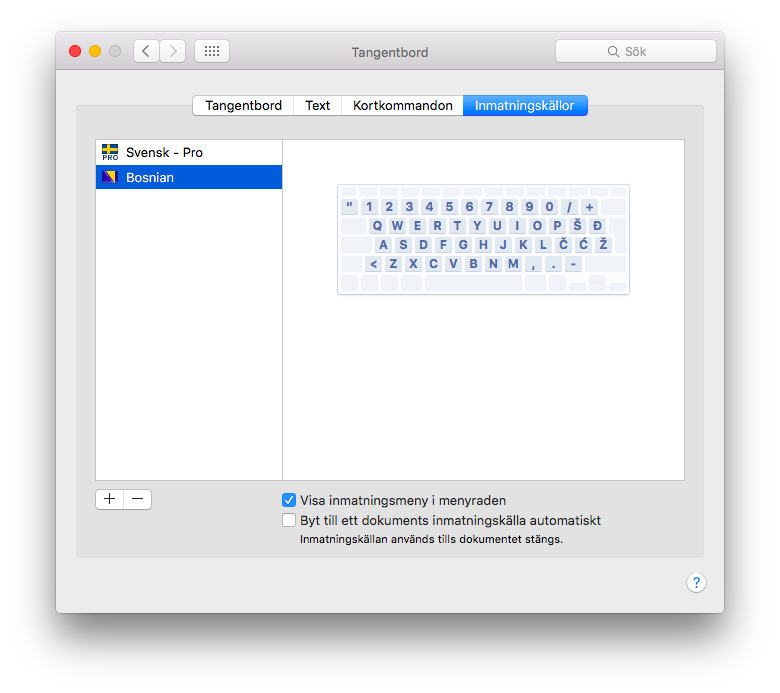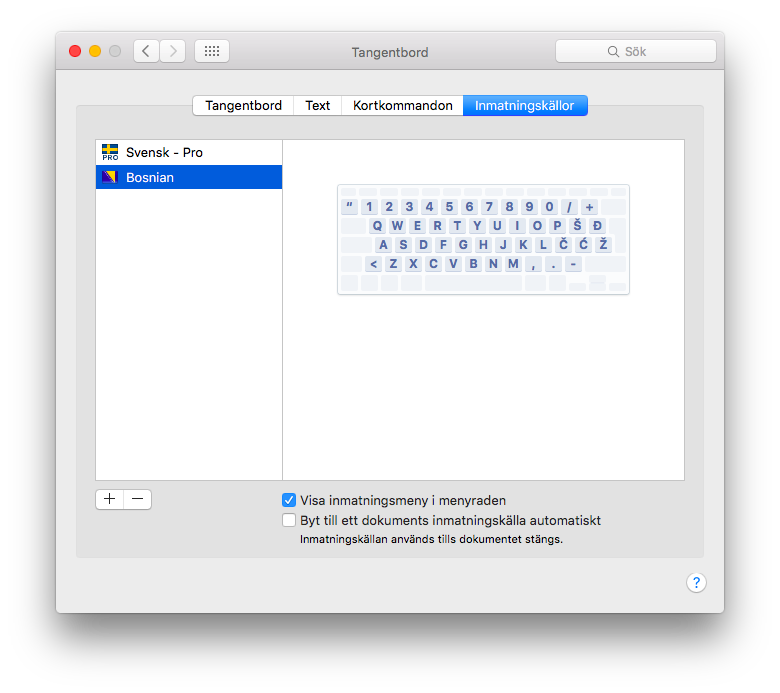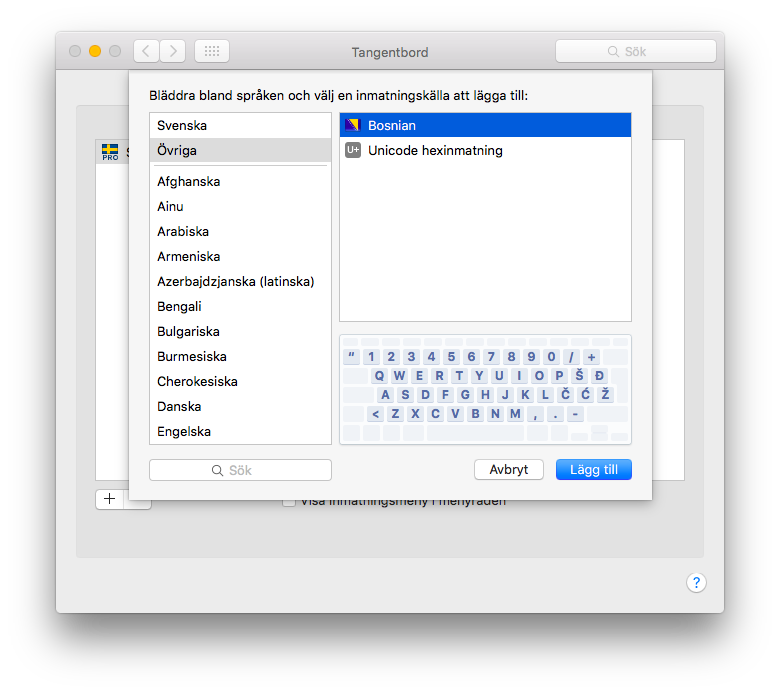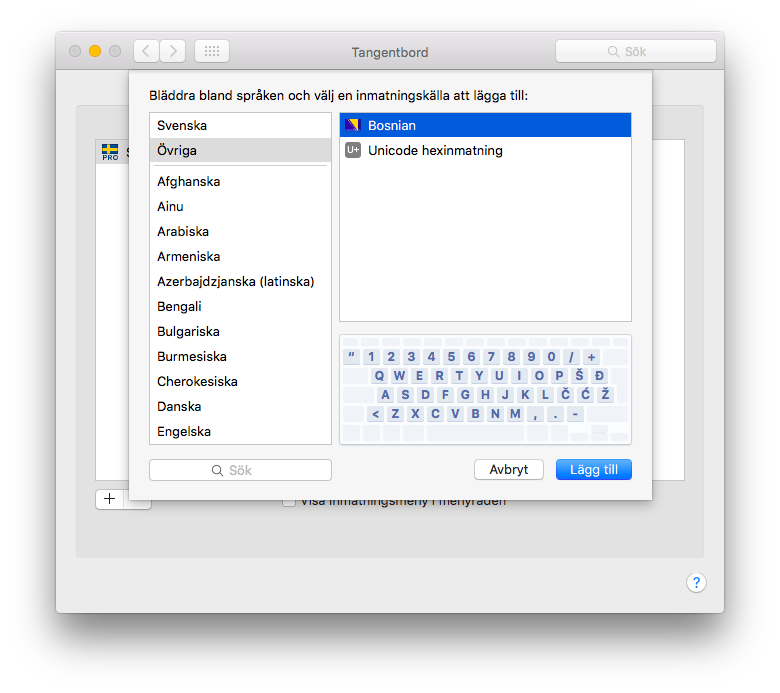 Note: The files were made by a computer guy called Hernad on GitHub and have been around for a couple of years. But it wasn't so accessible for the normal user, that's why I did this tutorial. The original author of the files and the post at GitHub is here Mac OS X Bosnian Keyboard.
Video Tutorial
Bosnian Keyboard Layout
Mac OS X