The Voynich Manuscript drawings are naive in their style, but the script is perfect and there is no sign of error in any of the pages. It is assumed to have been written at the end of the 15th or 16th century. The name comes from the antiquarian Wilfrid M. Voynich who purchased it in 1912. Why was something elaborate like this ever made? Was it a medicinal book or just an elaborated piece of work within the interest of a group? In any case, the book is the definition of a mysterious book. There are vivid drawings and symbols on the pages to behold, each and every one of a kind without a known author nor purpose. Download the complete book Voynich Manuscript PDF (Right click and save attachment, or open the file in a new tab, but remember it's a big file).
Described as a magical or scientific text, nearly every page contains botanical, figurative, and scientific drawings of a provincial but lively character, drawn in ink with vibrant washes in various shades of green, brown, yellow, blue, and red. – Beinecke Library on the Voynich Manuscript
Here's a fine presentation by Stephen Bax, a professor of applied linguistics at CRELLA* at the University of Bedfordshire. He's the person in the forefront of decoding the manuscript after publishing his work earlier this year and posting a very informative, exciting and interesting video on his theories. He's involved other people and collaborators in the decoding of the book. It's fun to follow and falls in the category of real life entertainment.
*Centre for Research in English Language Learning and Assessment
The content consists of six sections as explained at the Voynich Manuscript web page at the Beinecke Library. Based on the subject matter of the drawings, the contents of the manuscript falls into six sections.
botanicals containing drawings of 113 unidentified plant species;
astronomical and astrological drawings including astral charts with radiating circles, suns and moons, Zodiac symbols such as fish (Pisces), a bull (Taurus), and an archer (Sagittarius), nude females emerging from pipes or chimneys, and courtly figures;
a biological section containing a myriad of drawings of miniature female nudes, most with swelled abdomens, immersed or wading in fluids and oddly interacting with interconnecting tubes and capsules;
an elaborate array of nine cosmological medallions, many drawn across several folded folios and depicting possible geographical forms;
pharmaceutical drawings of over 100 different species of medicinal herbs and roots portrayed with jars or vessels in red, blue, or green, and
continuous pages of text, possibly recipes, with star-like flowers marking each entry in the margins.
Here are some excerpts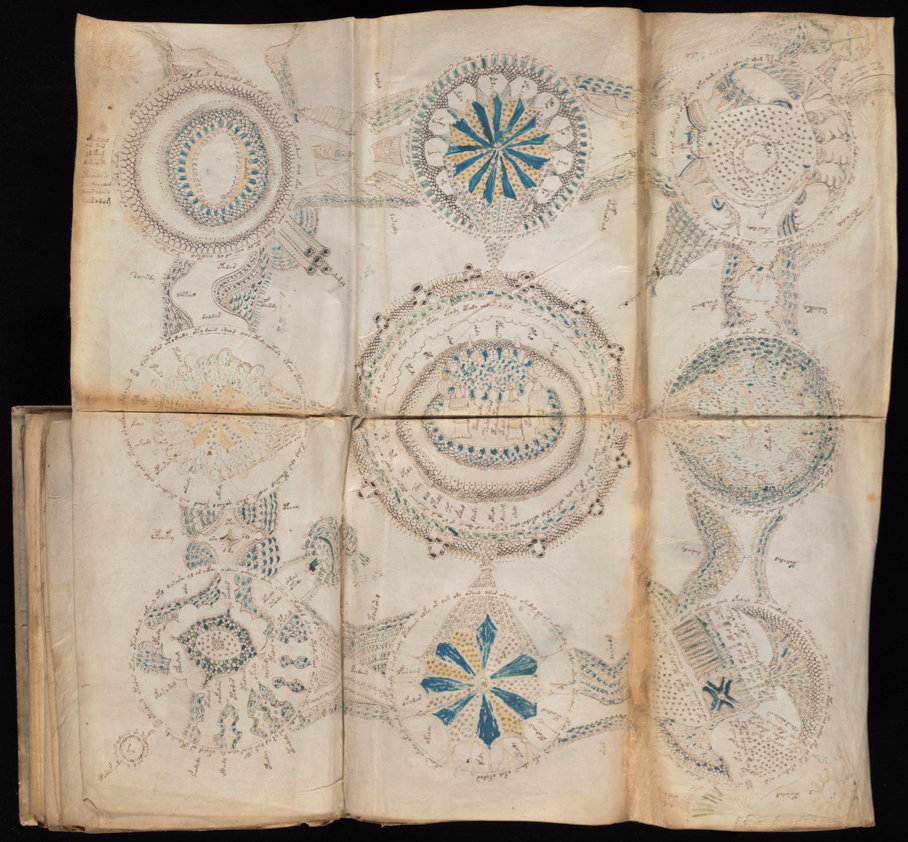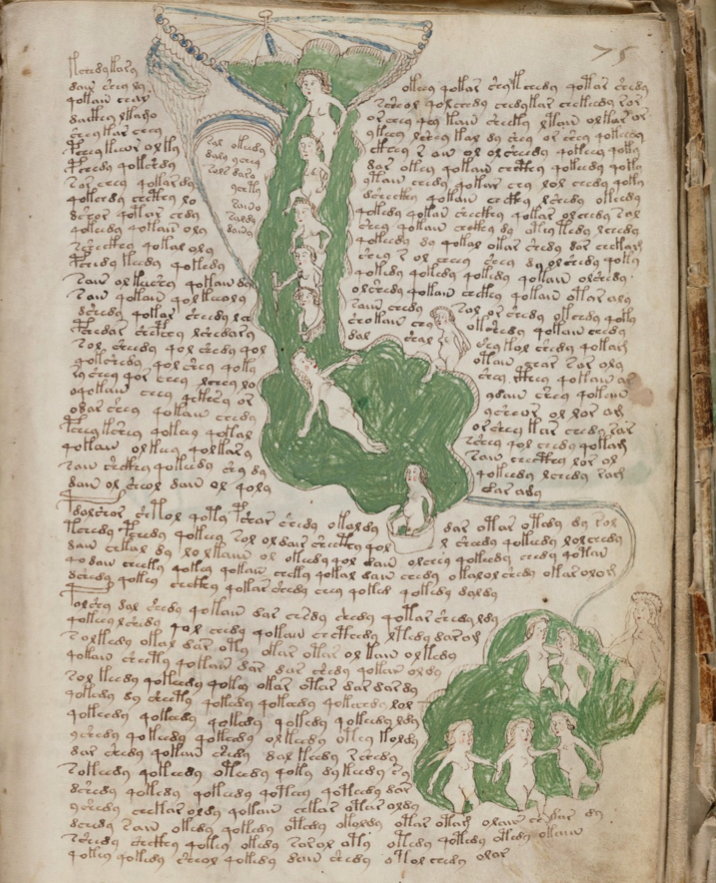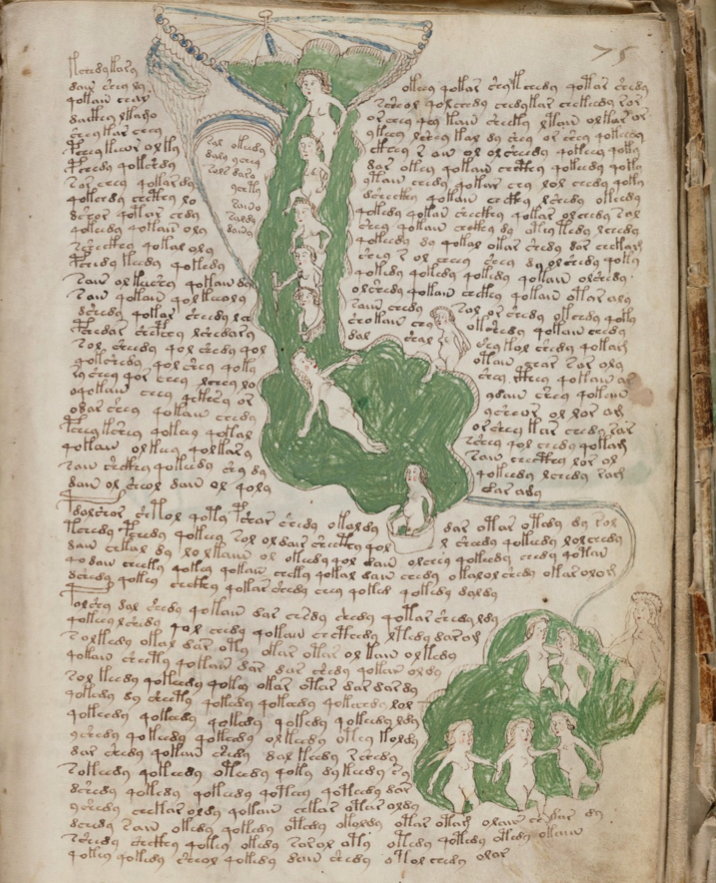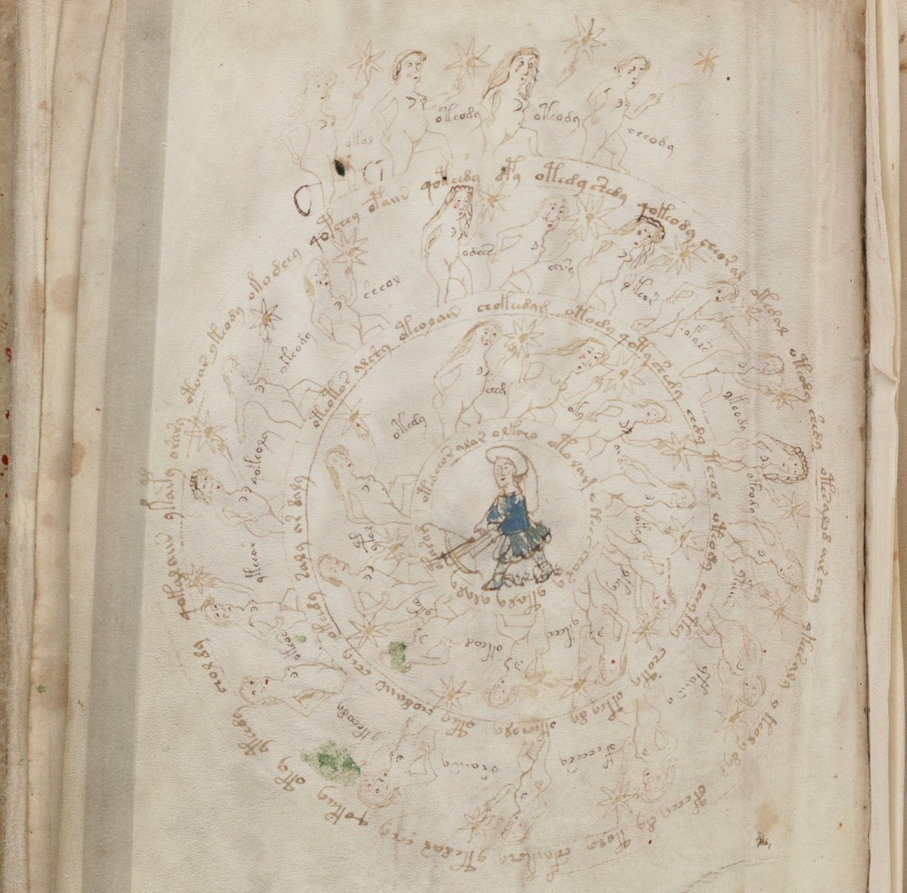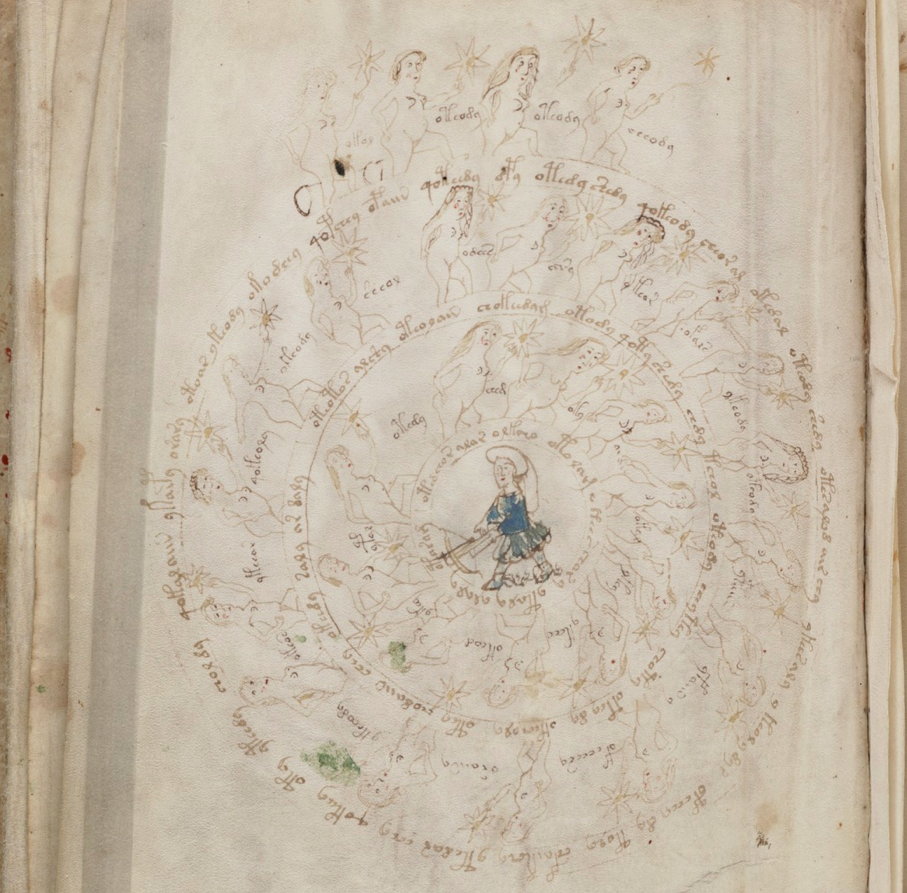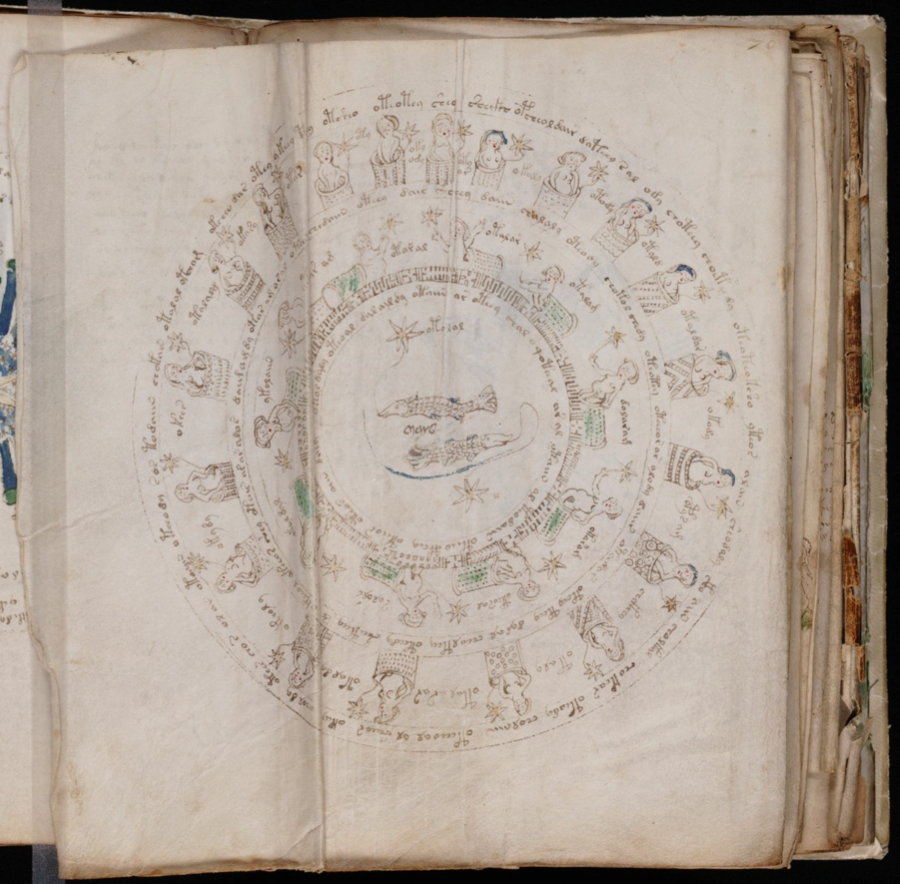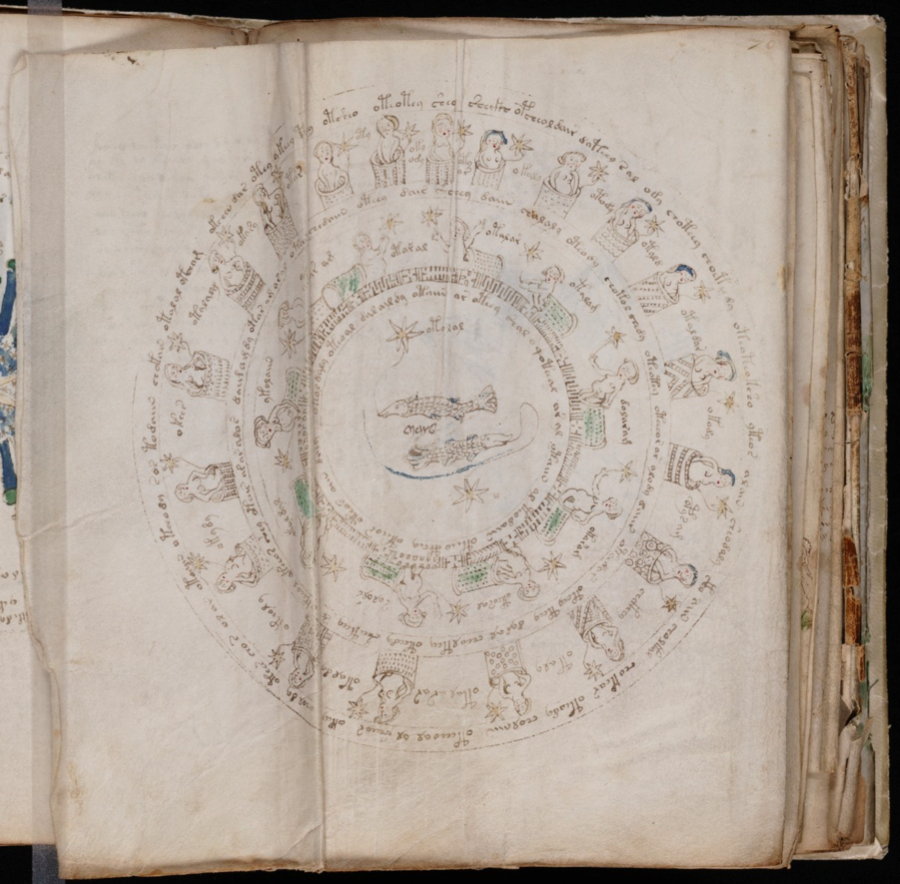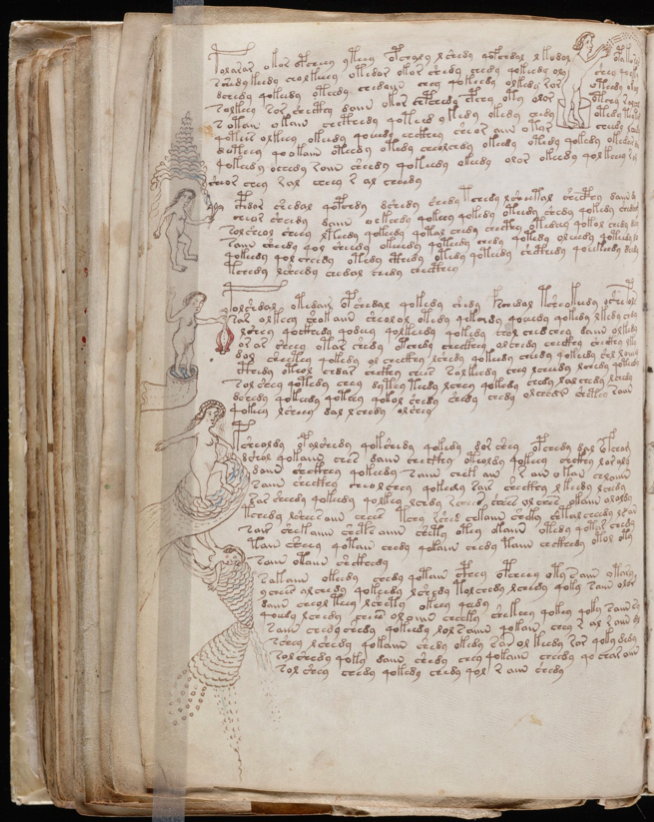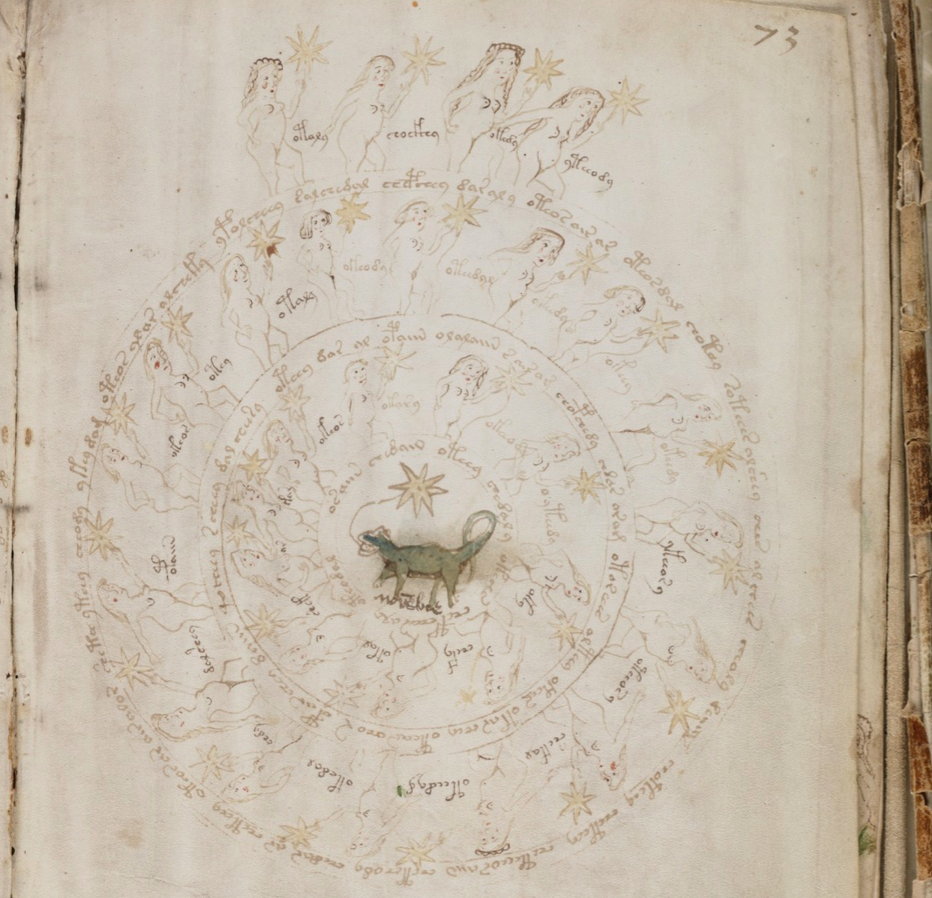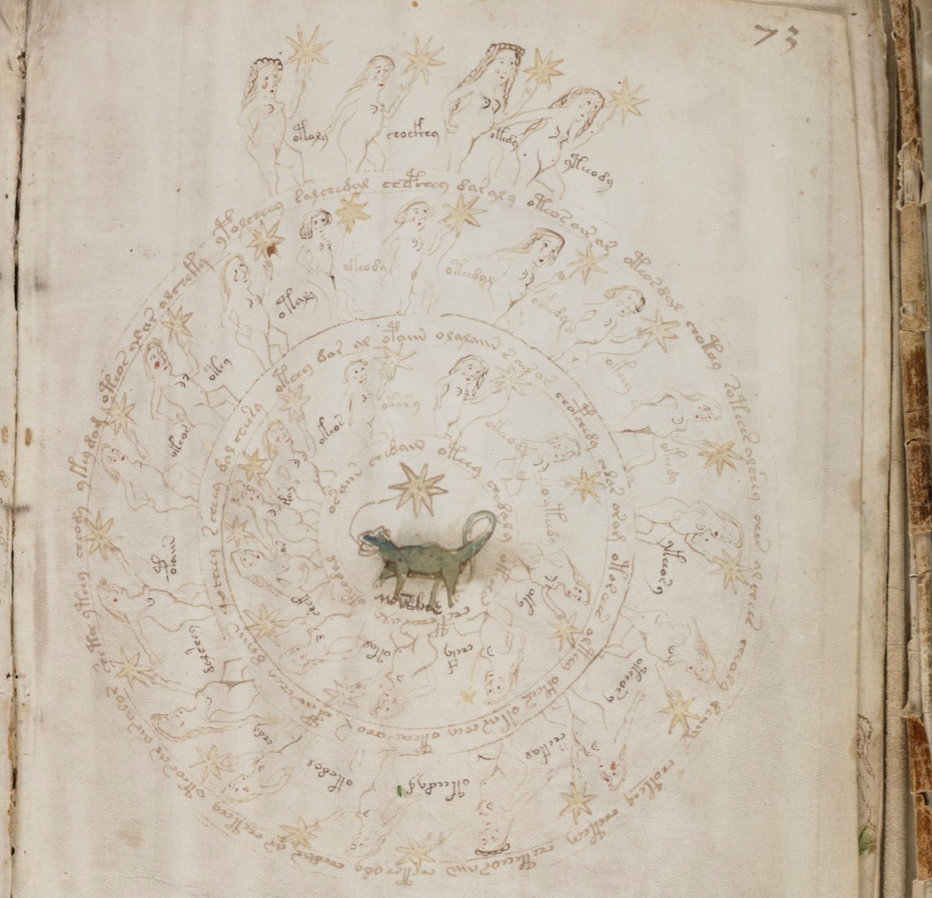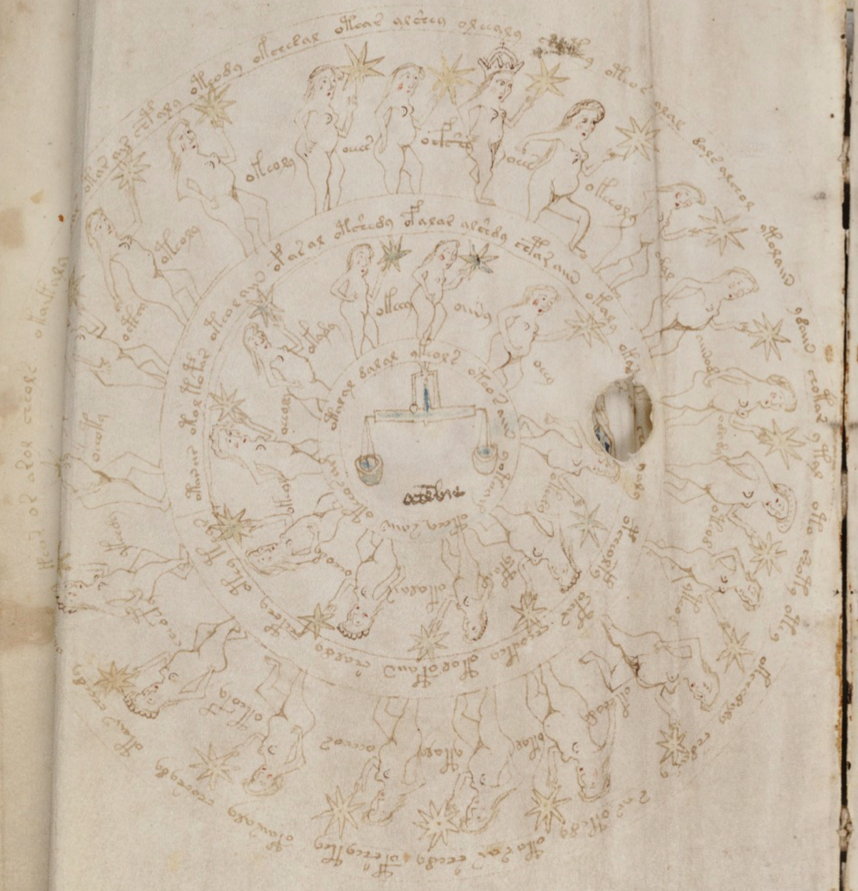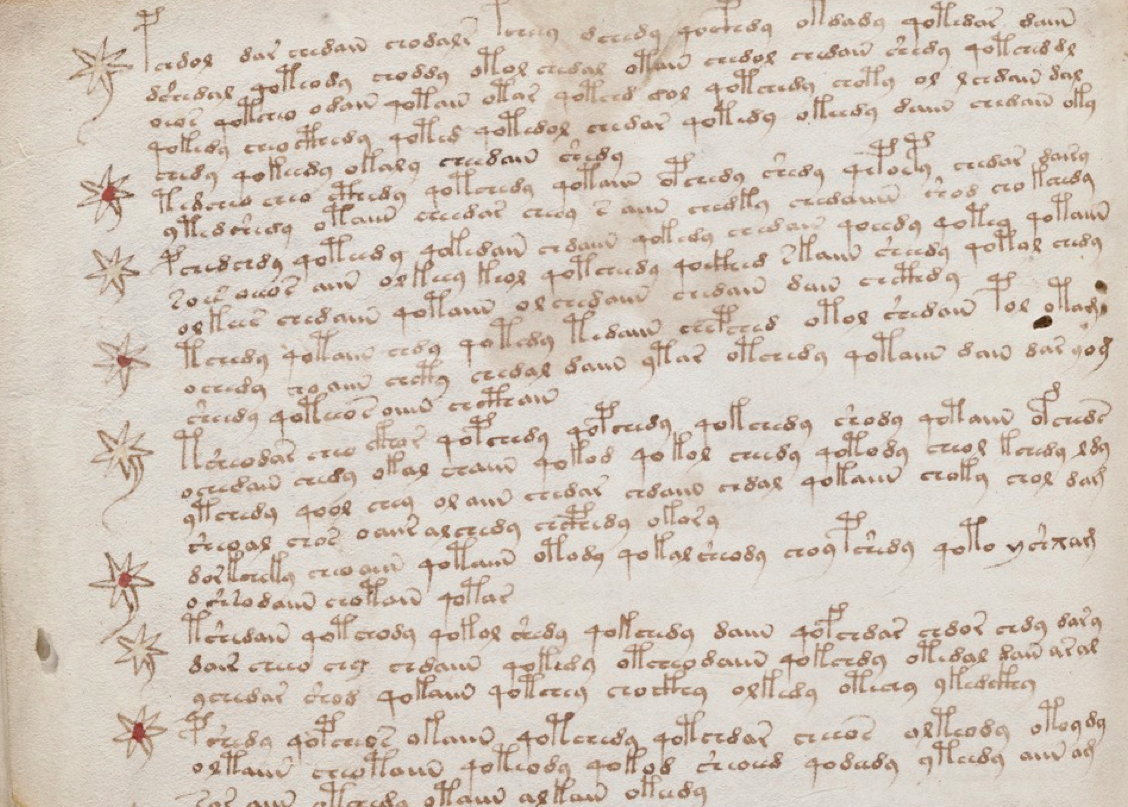 Ancient
Beinecke Library
Books
Medieval
Middle Ages
Stephen Bax
Voynich Manuscript
Yale University