In this post I'll show you the various vegetarian and vegan food alternatives you can find in Split. We stayed for three weeks all in all and went to eat at the places at various times, and we also made food in our little kitchen. So I'll show you products too and not only food bars and restaurants. I hope this helps and inspires your trip to Split so you won't waste time looking for something good to eat.
Toto's Burger Bar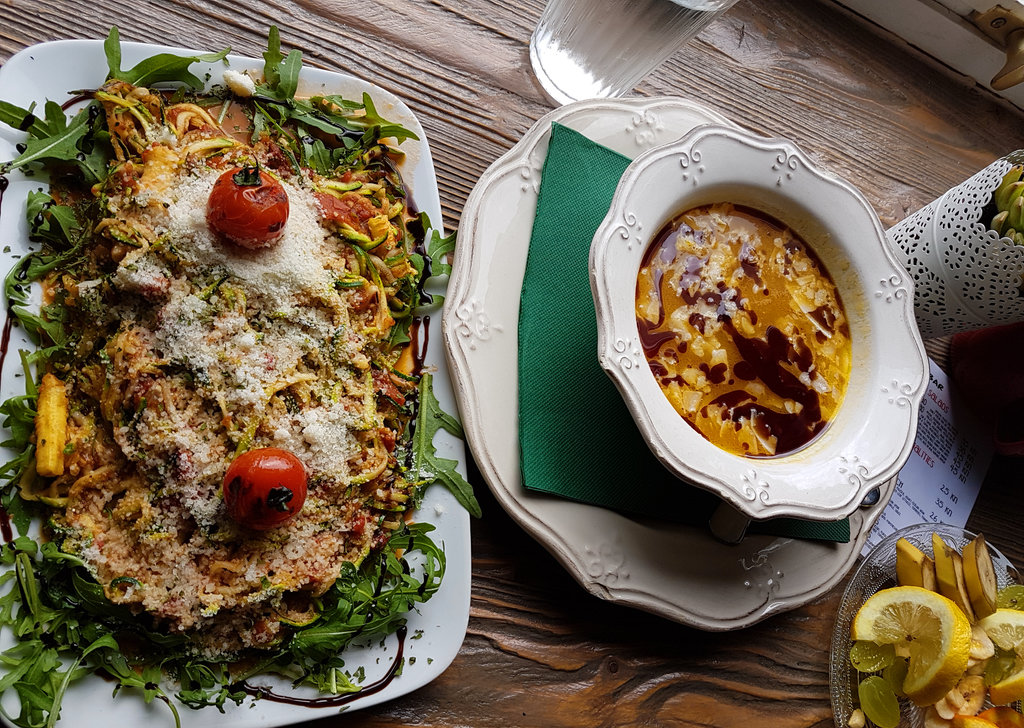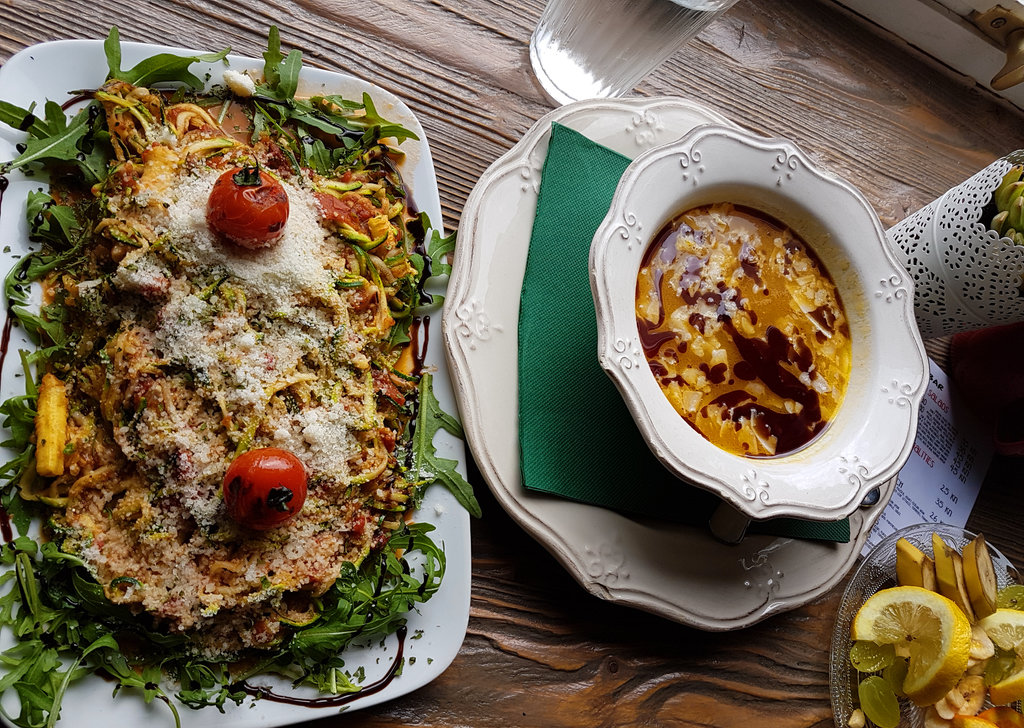 This is a veggie-friendly place where you can get pumpkin soups, burgers, noodles, pancakes, hot dogs, detox water drinks, juices and salads. It's our favourite place even though it's not 100% vegetarian – things simply tasted the best there and the service was great. They have hot drinks for take away and you will find yourself stopping by while walking along the water, for either food, snacks or drinks. My favourite was the pumpkin soup and veggie noodle plate, the noodles were actually raw vegan made from squash with spiral slicer. The veggie burger was good and so were the cakes. They offer various snacks and it's all good! Check out their Instagram.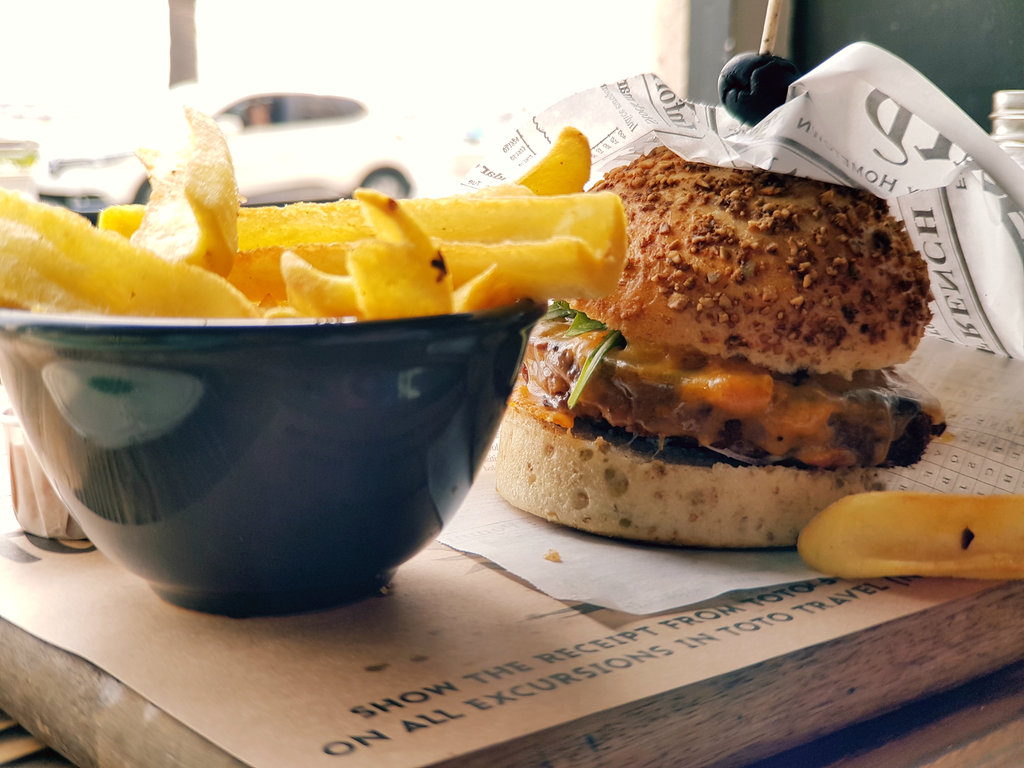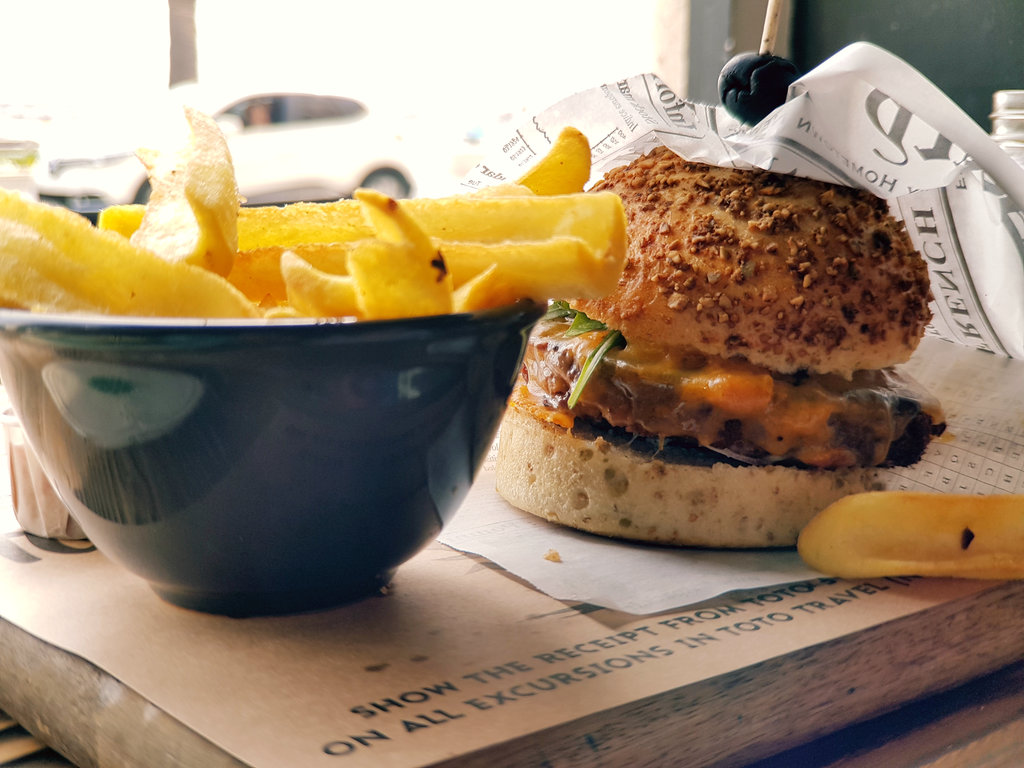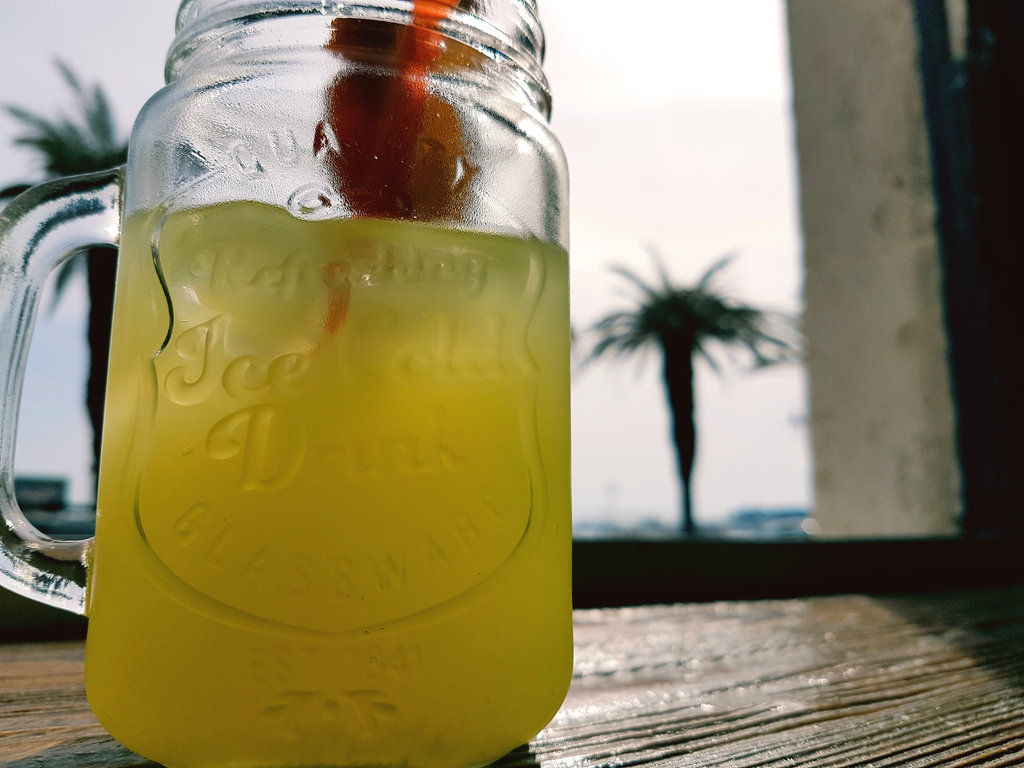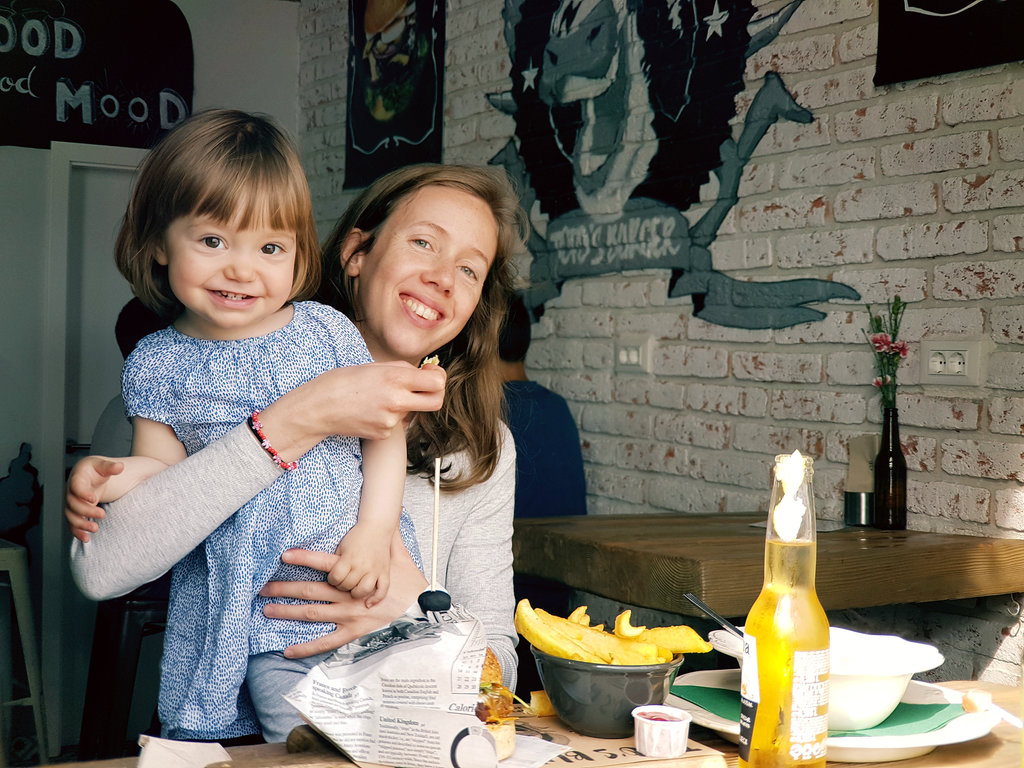 Get to Toto's Burger Bar at 'Trumbićeva obala 221000 Split'.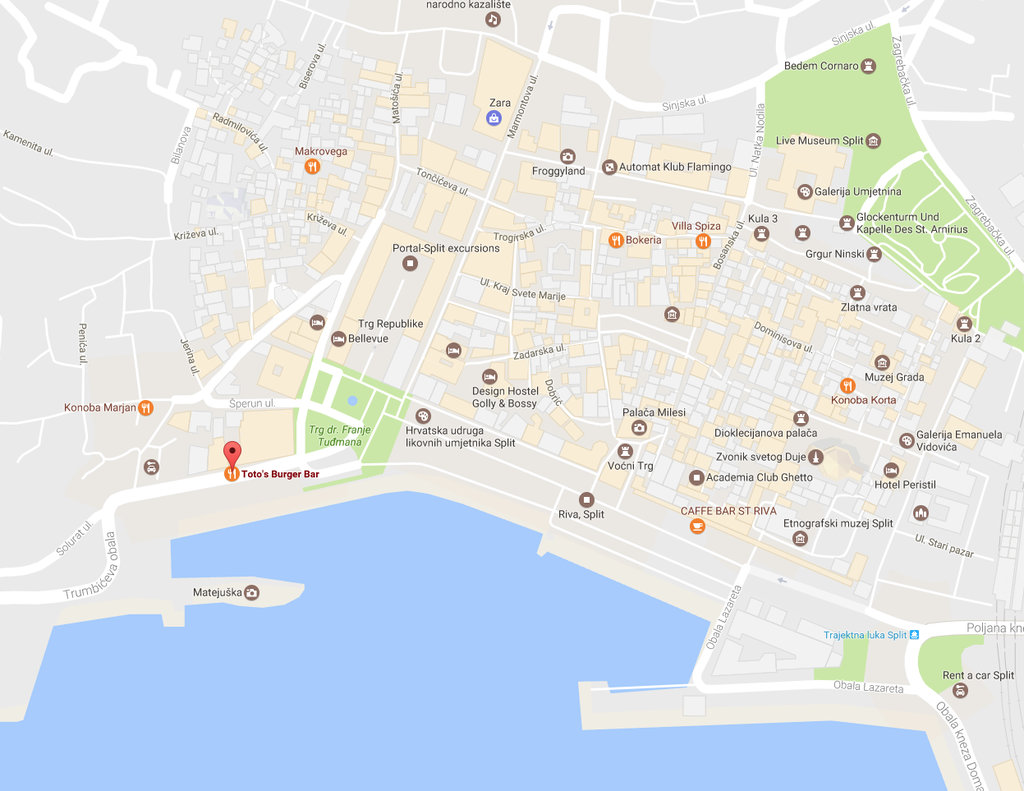 Marta's Fusion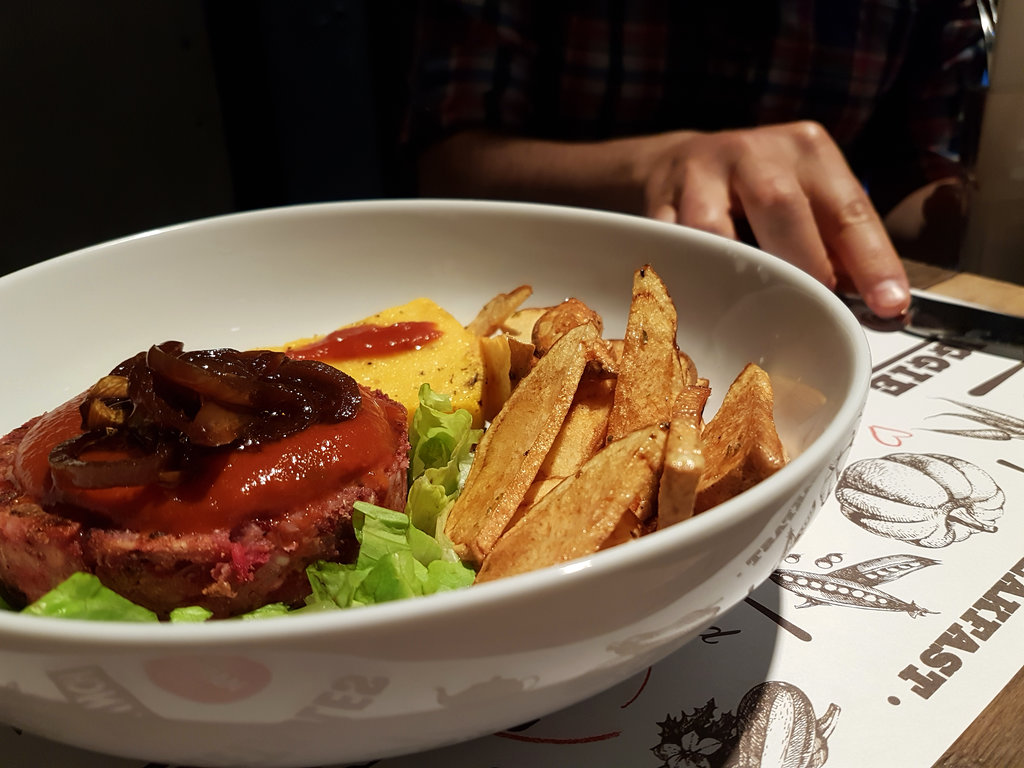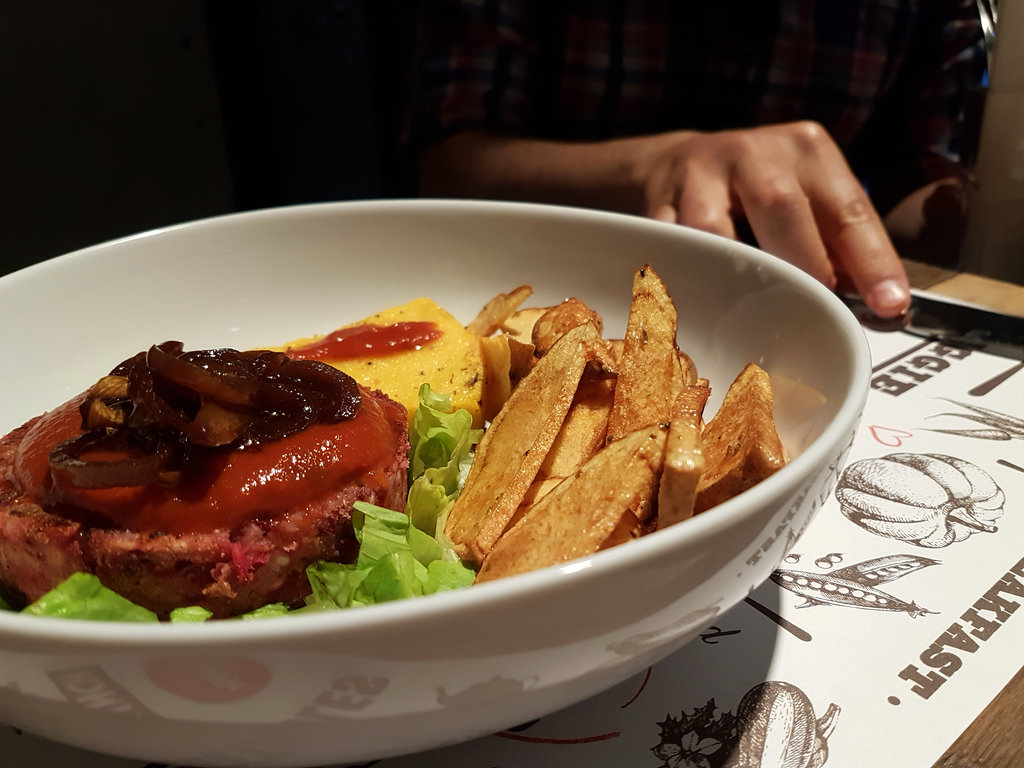 Marta's Veggie Fusion has fine honest vegan food! This place is in the heart of the old town, in the picturesque passage between the Pjaca and Diocletian's Palace. It's fully vegan and they have really good stuff, from something light, to heavier meals, from coffee to fine beers. The red beet burger is tasty, the chia pudding is great, with chocolate or orange taste and the coffee made with passion. They have various fresh drinks and special assortment of beer. Since our November visit to Split this place has opened up on this location. They established in this local the 25th January this year, so they are brand new on the spot. Which means Split is a city where the veggie and healthy trend is on the rise! Check out their website MartasFusion.com and their Instagram.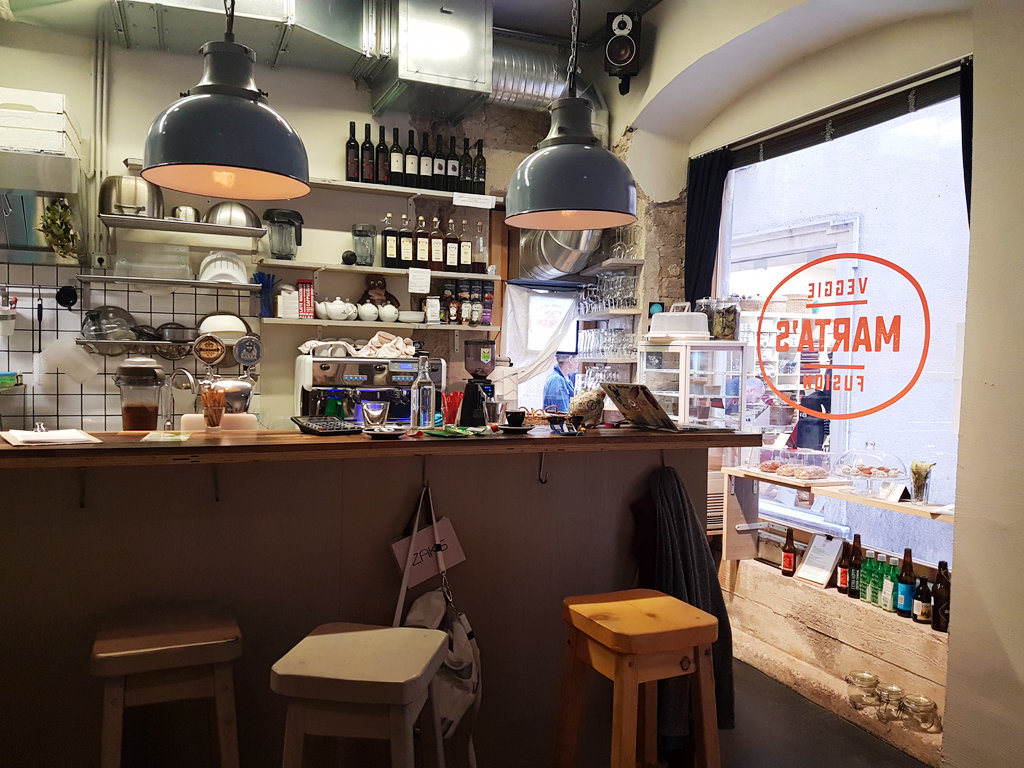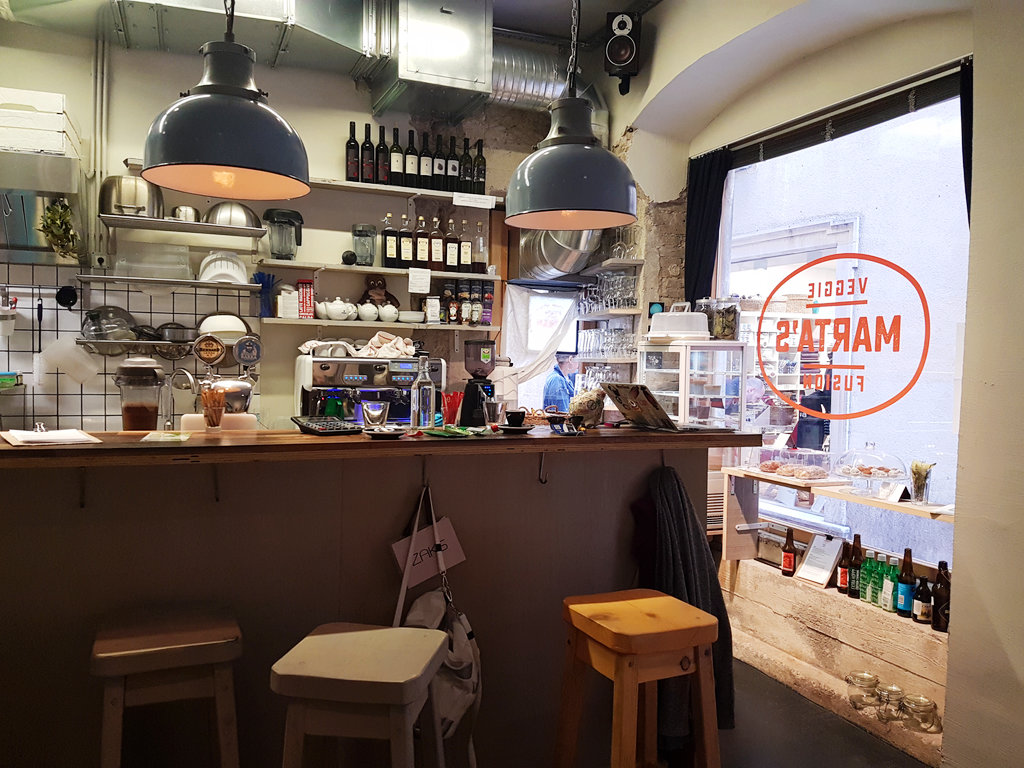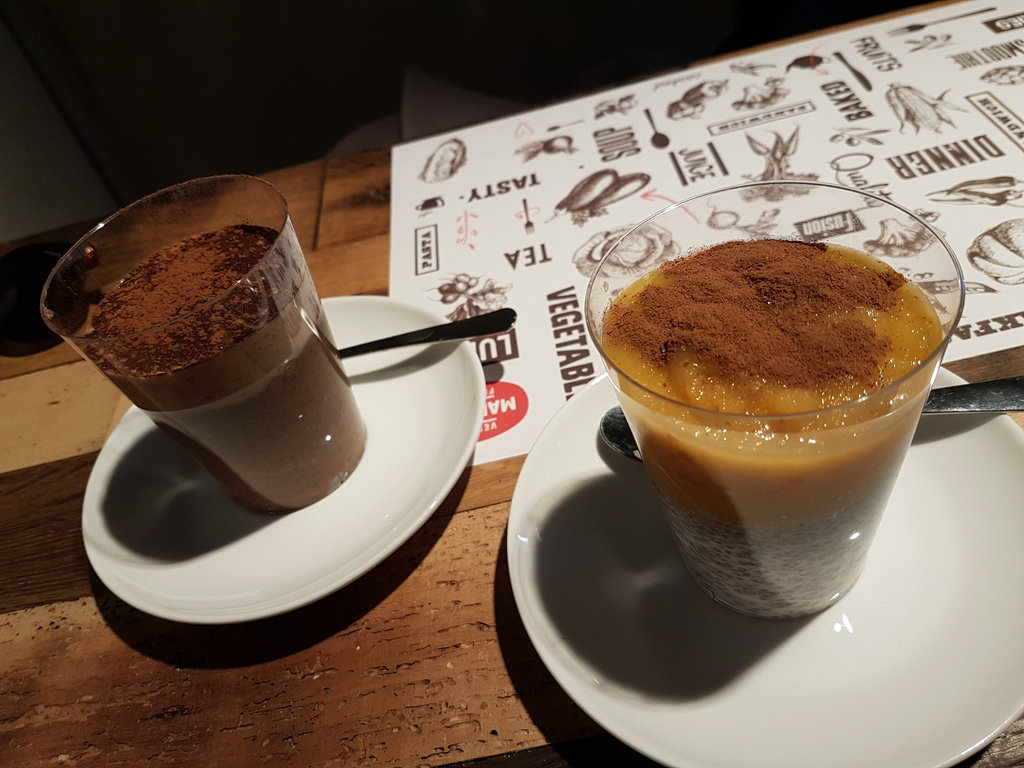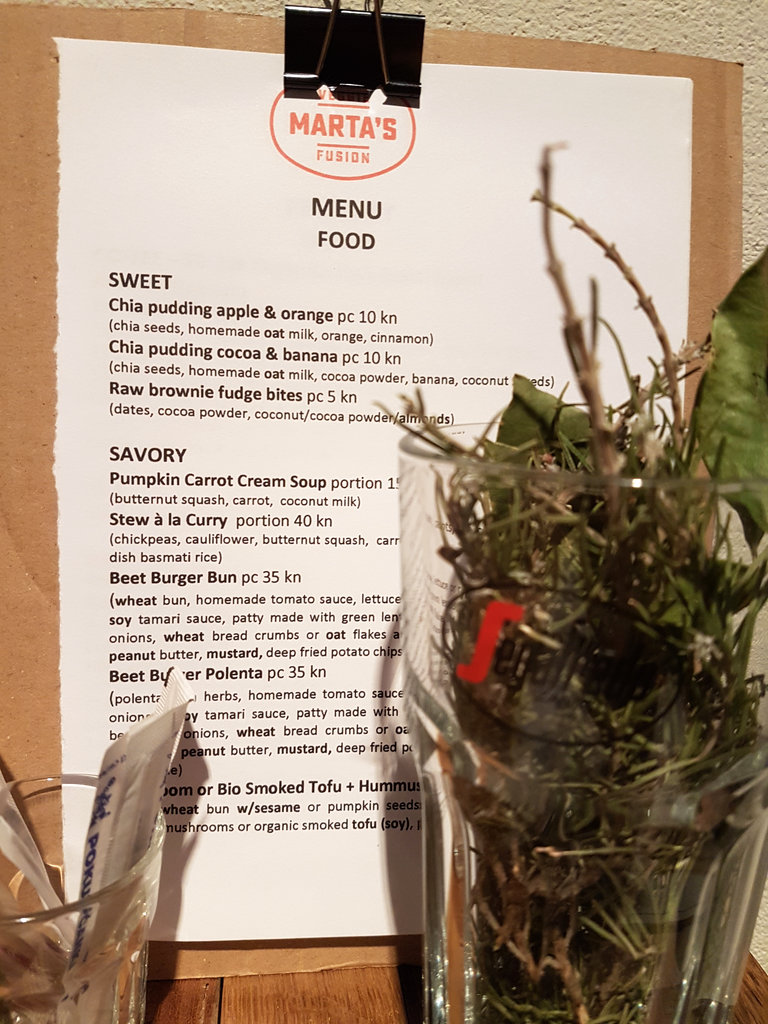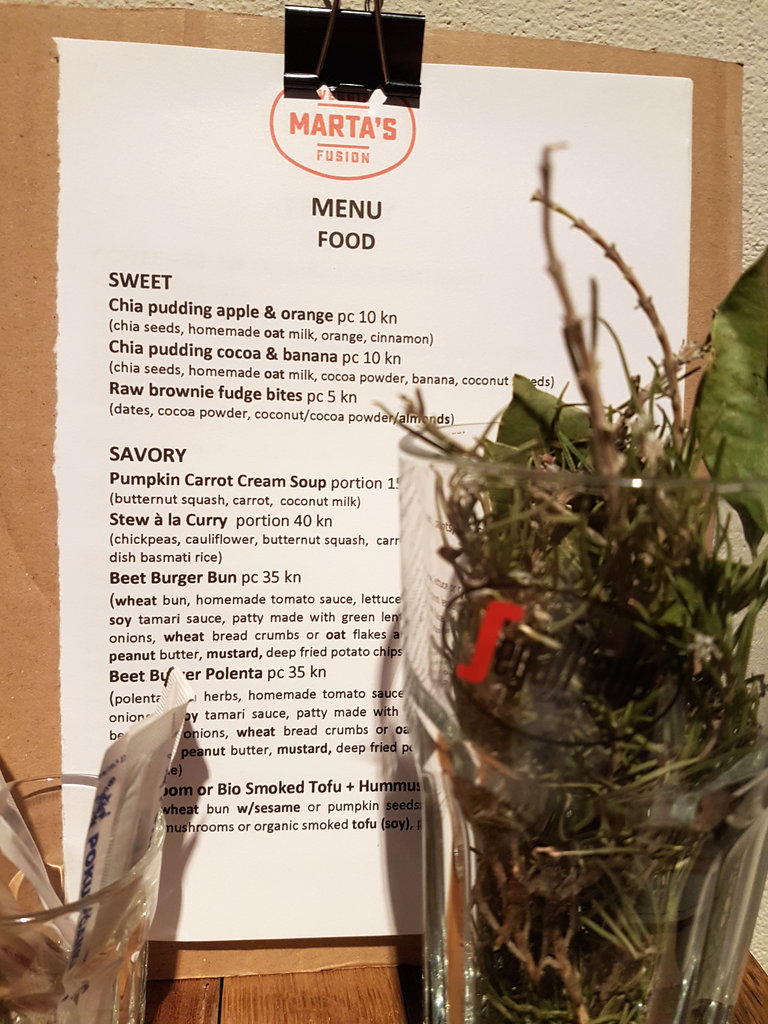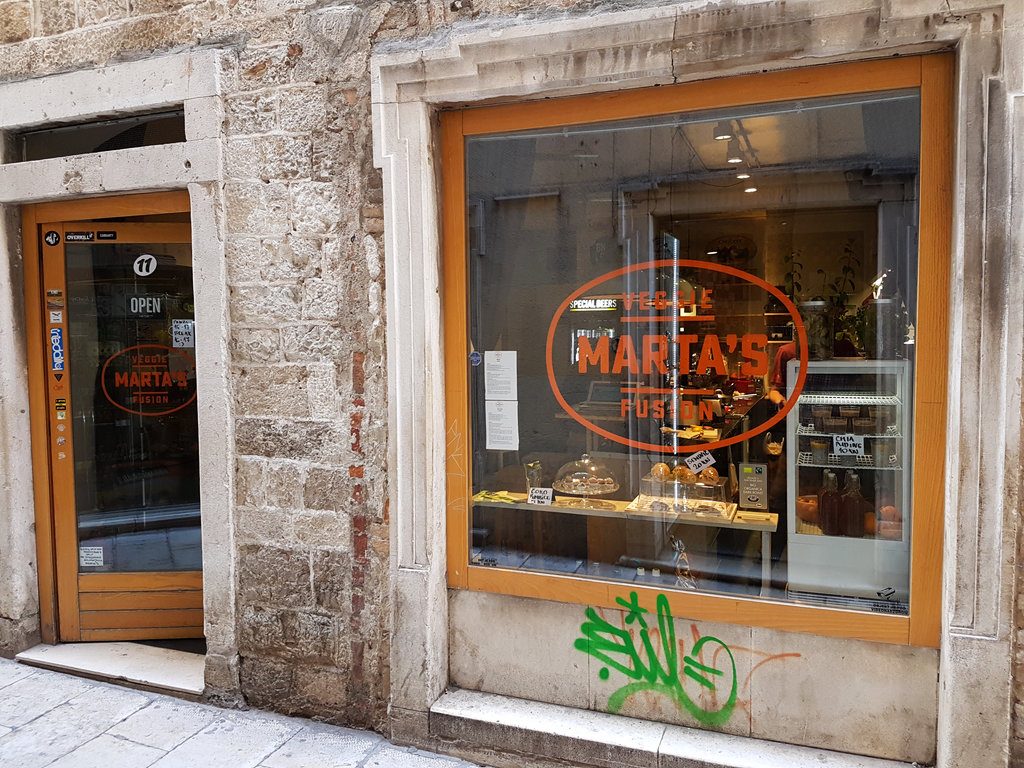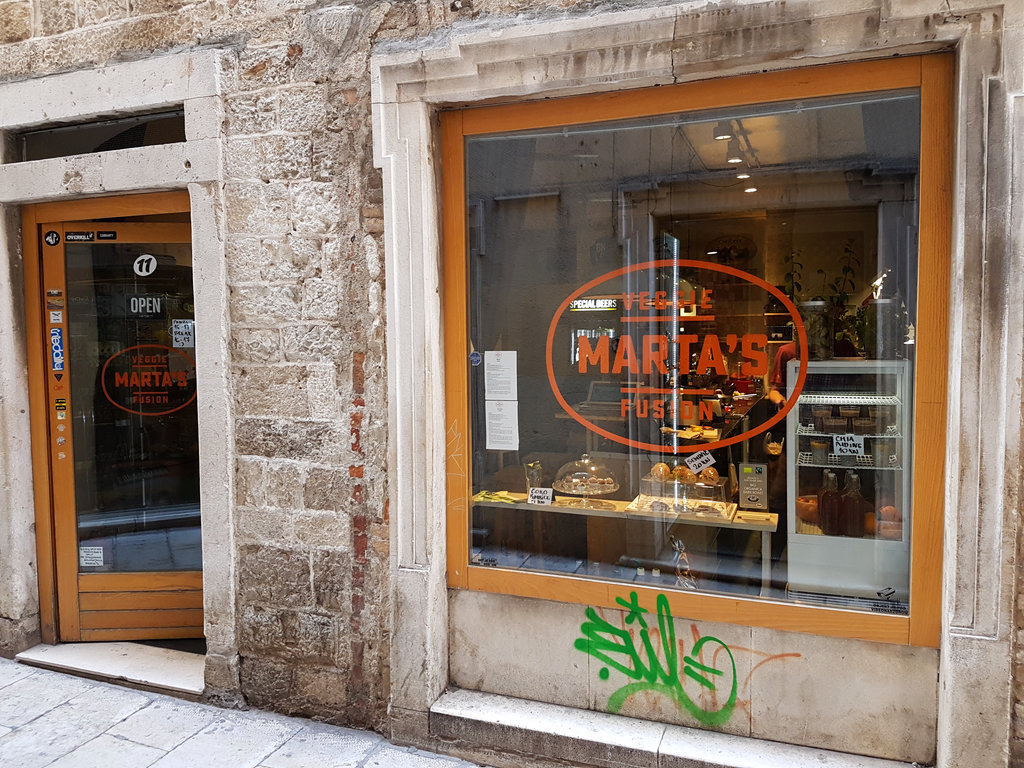 Get to Marta's Veggie Fusion at 'Kralja Petra Krešimira IV 8, Split'.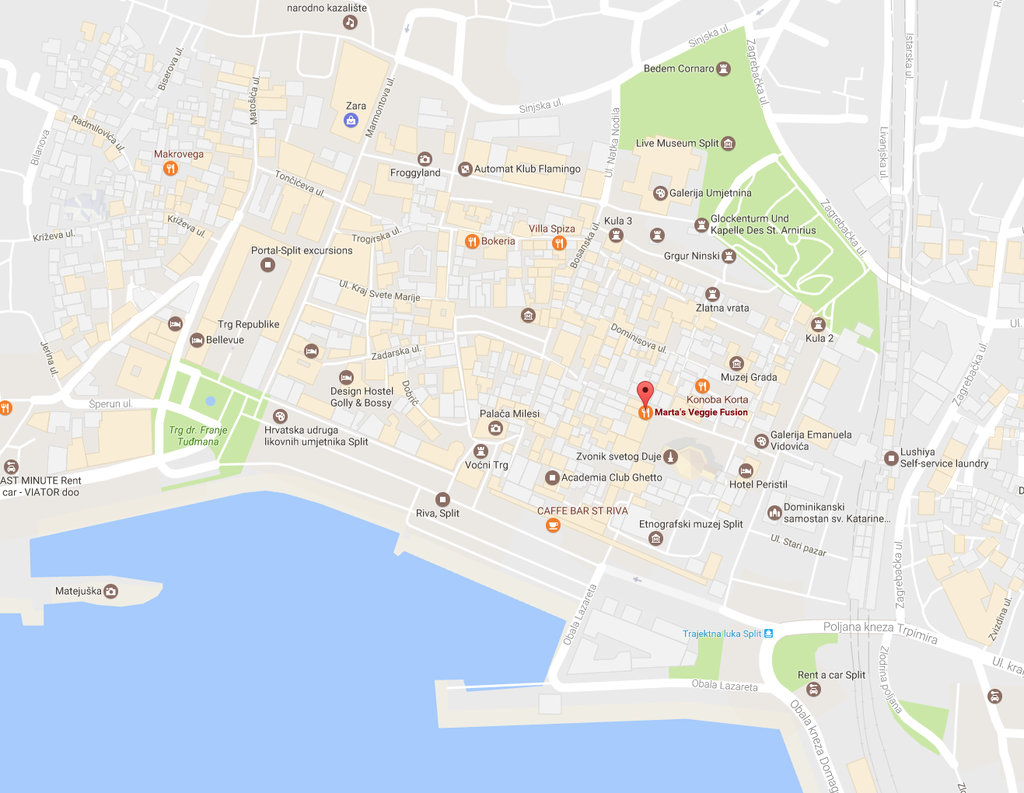 Makrovega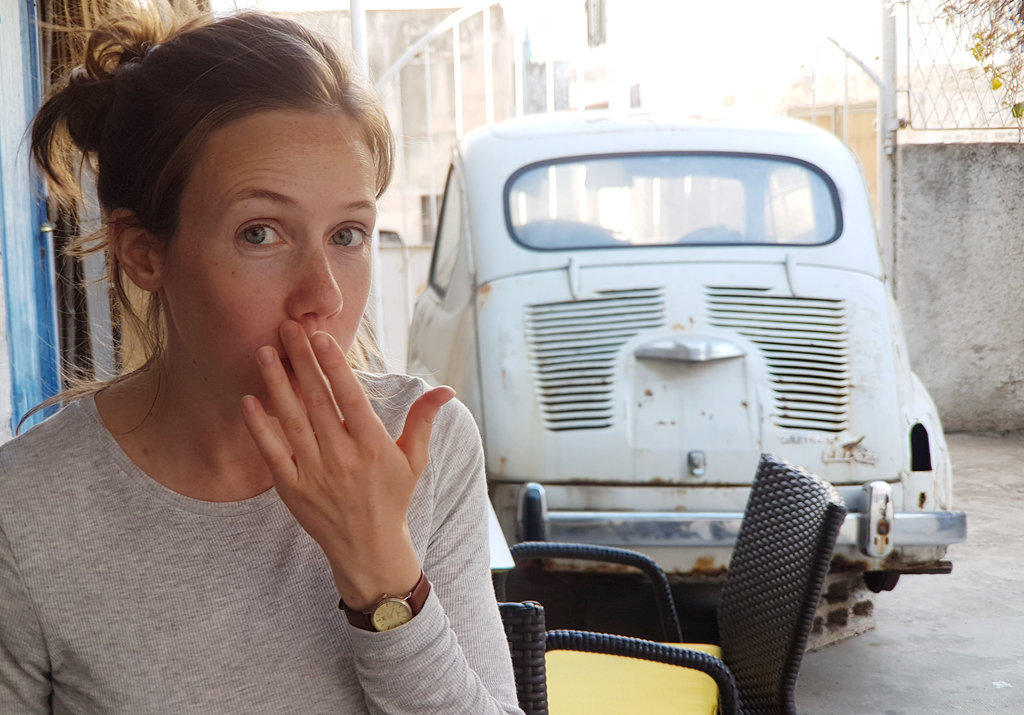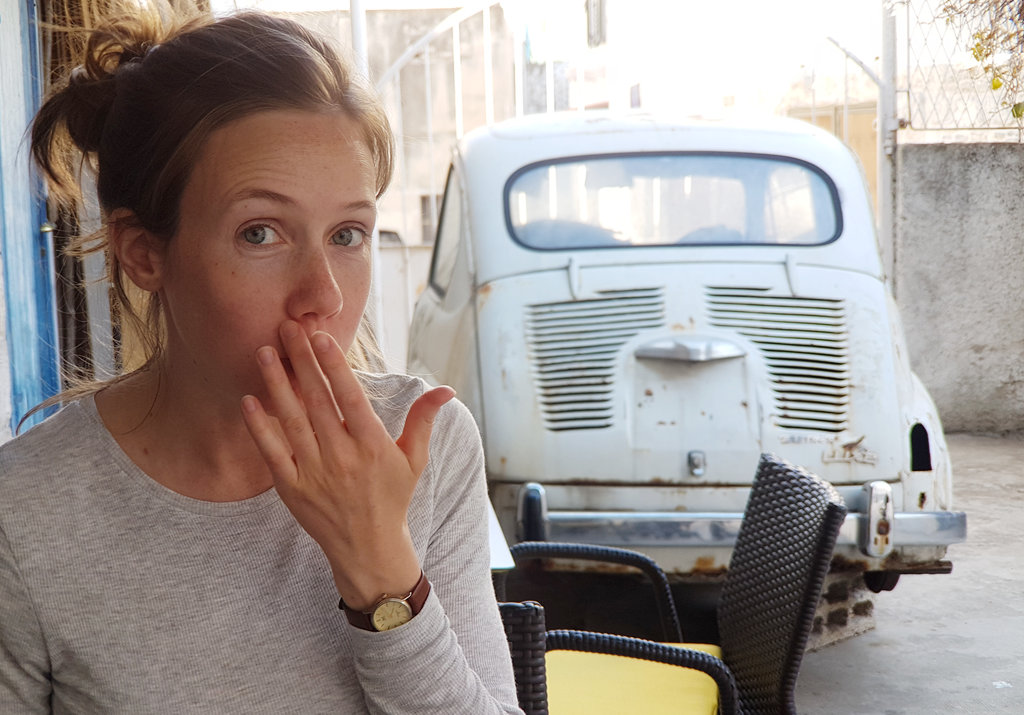 This is your typical regular quality place for veggie food, well mostly vegan at this place. For lunch you'll get a soup and main dish with a sallad. It's almost like sattvic food you get at Krishna places, but not really yet similar and light for the stomach and digestion. This place falls into the category of your regular vegetarian place, satisfactory but not above that. They also have all sorts of drinks, sandwiches, pies and desserts. What we really appreciated with the desserts was the good ingredients, all vegan and not sweetened with sugar. The locality is down to earth, local and nice, especially at the tables outside. As a family it's mandatory to have some space for the little one to move around, watch the cats while you enjoy the food. More info (a lot of info) can be found on their website MakroVega.hr and YouTube Channel. Here's a promo clip where you see all the goodies inside.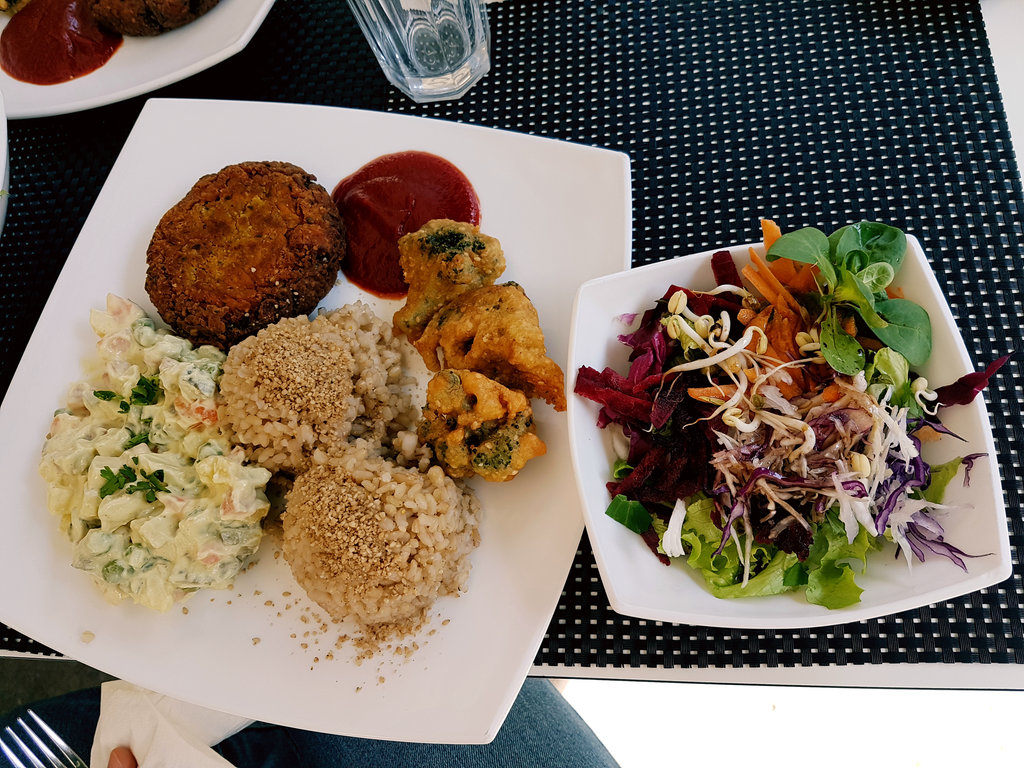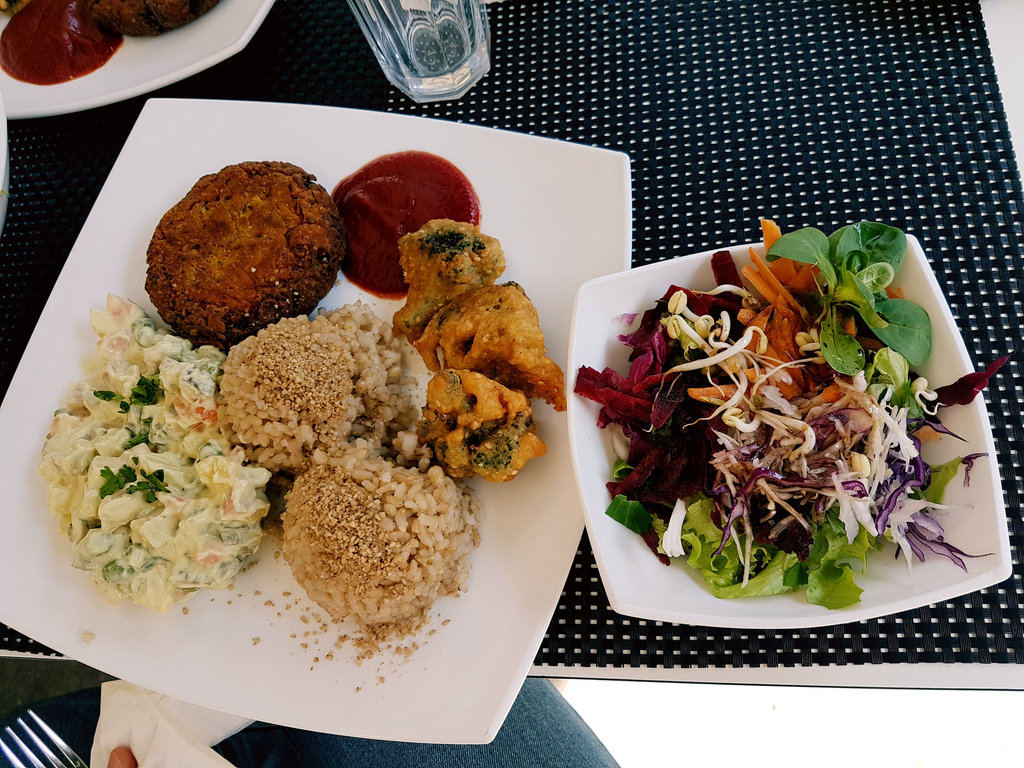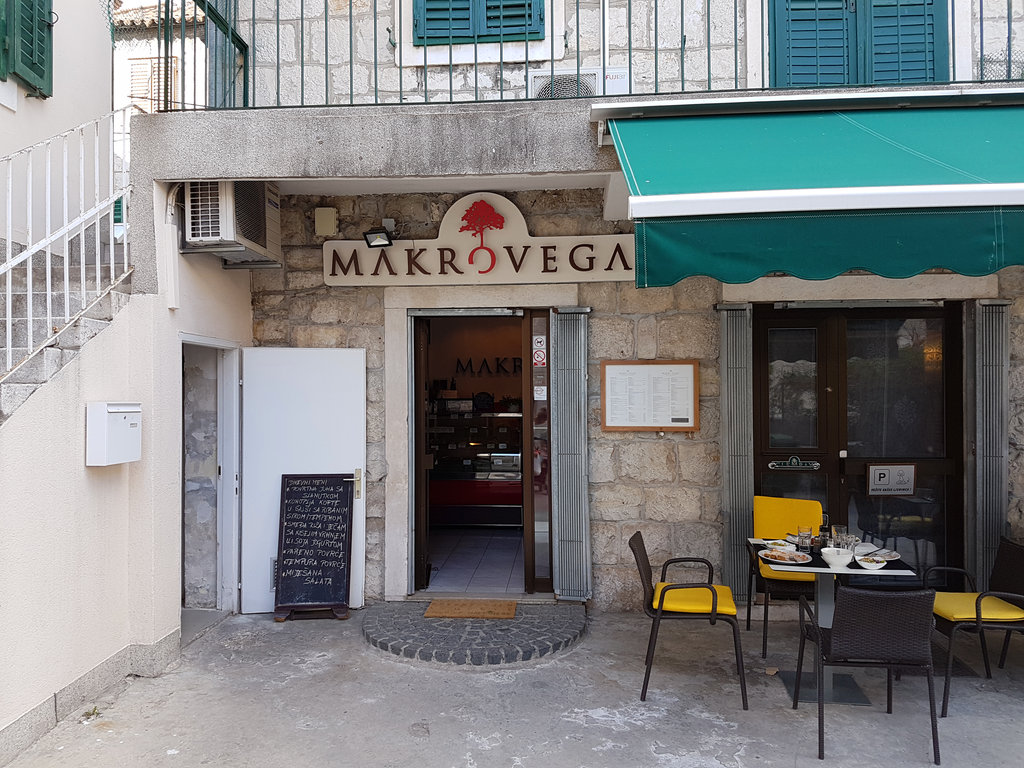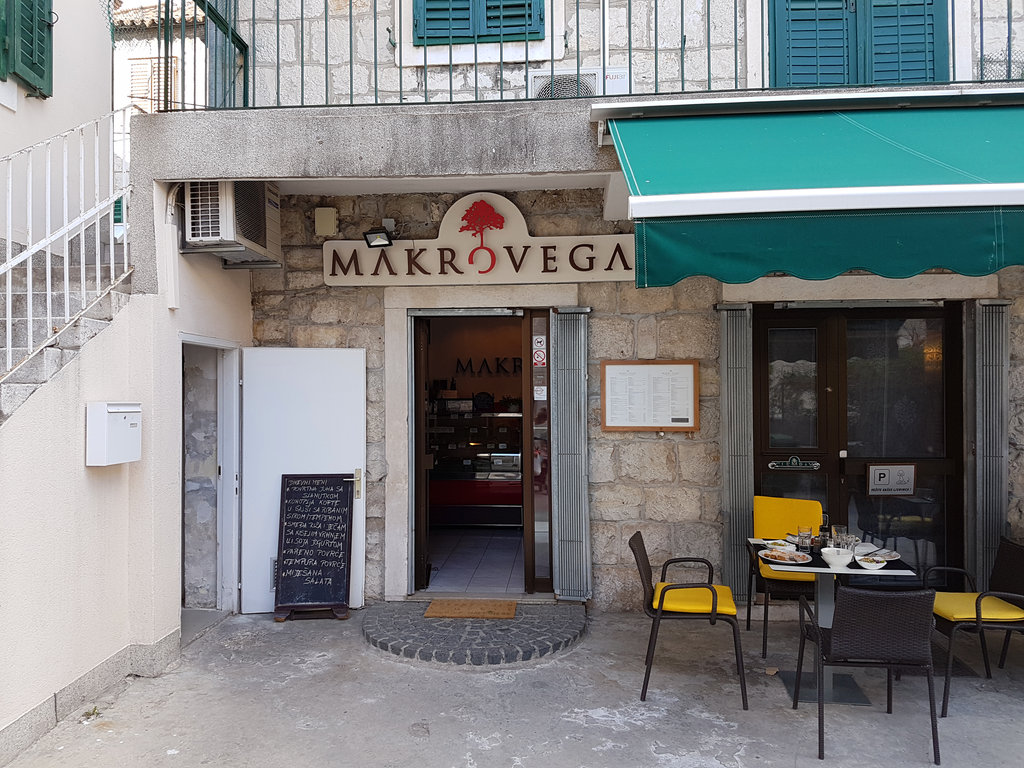 Get to Makrovega at 'Leština 2, 21000 Split'.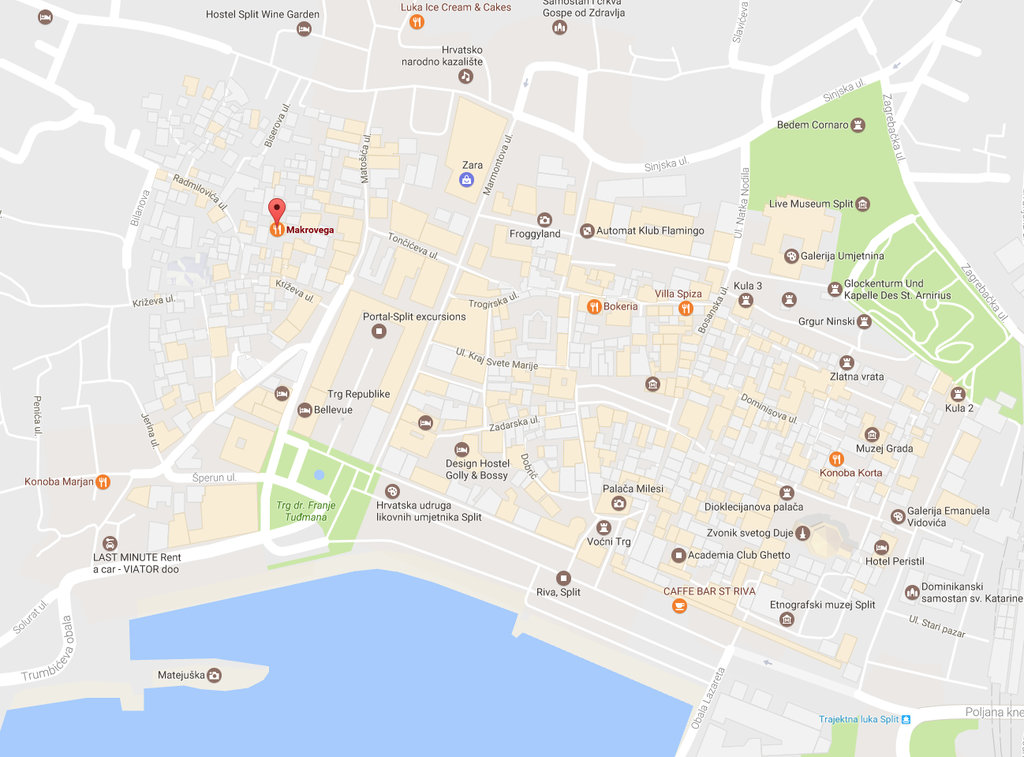 UpCafé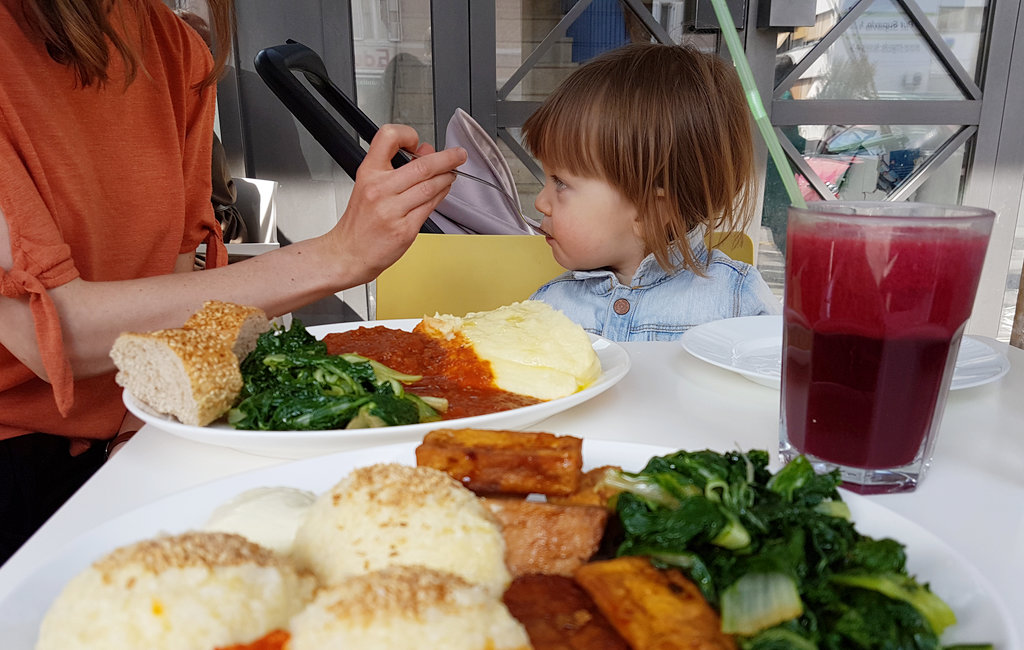 Being part of Makrovega you can bet to eat good stuff here. This place has a fine variety of food, sandwiches, desserts, drinks and so on. It might seem a bit off on the map, but it's just a 10-15 min walk from the old town straight up to the avenue. Check out their website UpCafe.hr and the promo video below.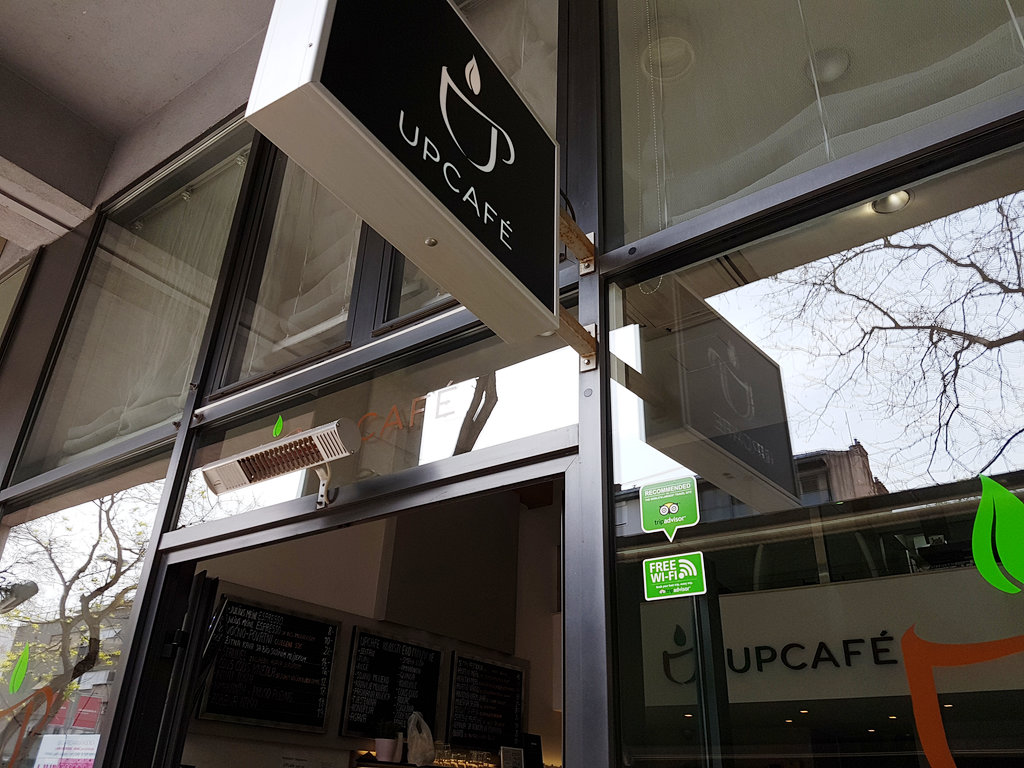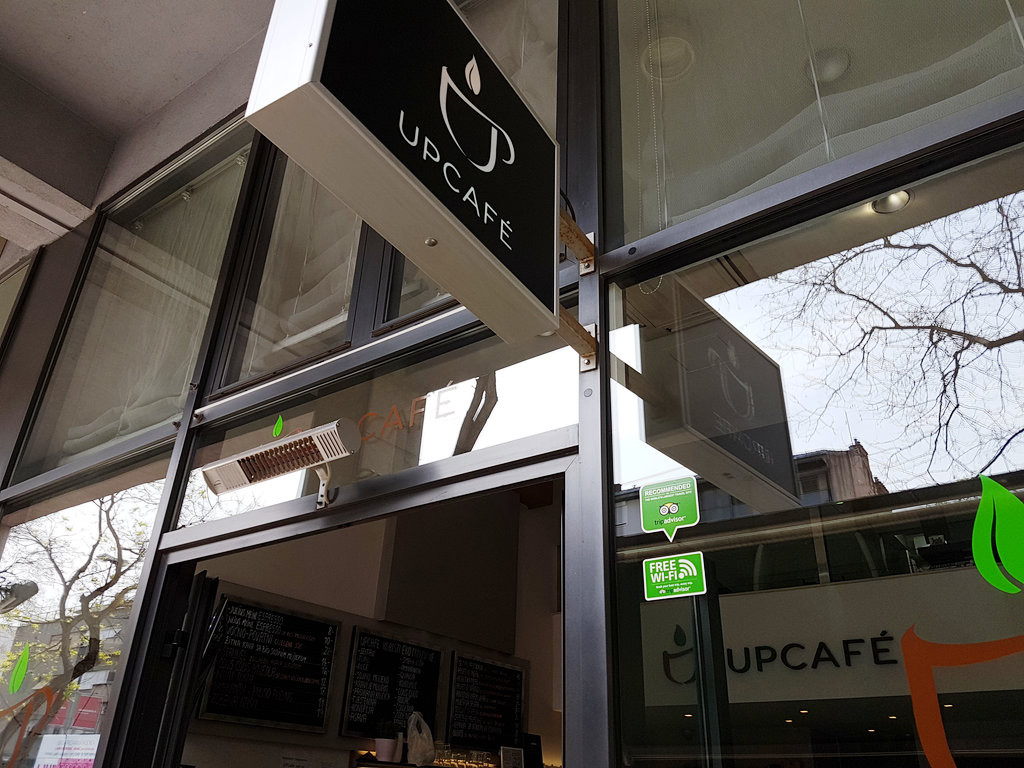 UpCafé is located at Domovinskog rata 29a, Split.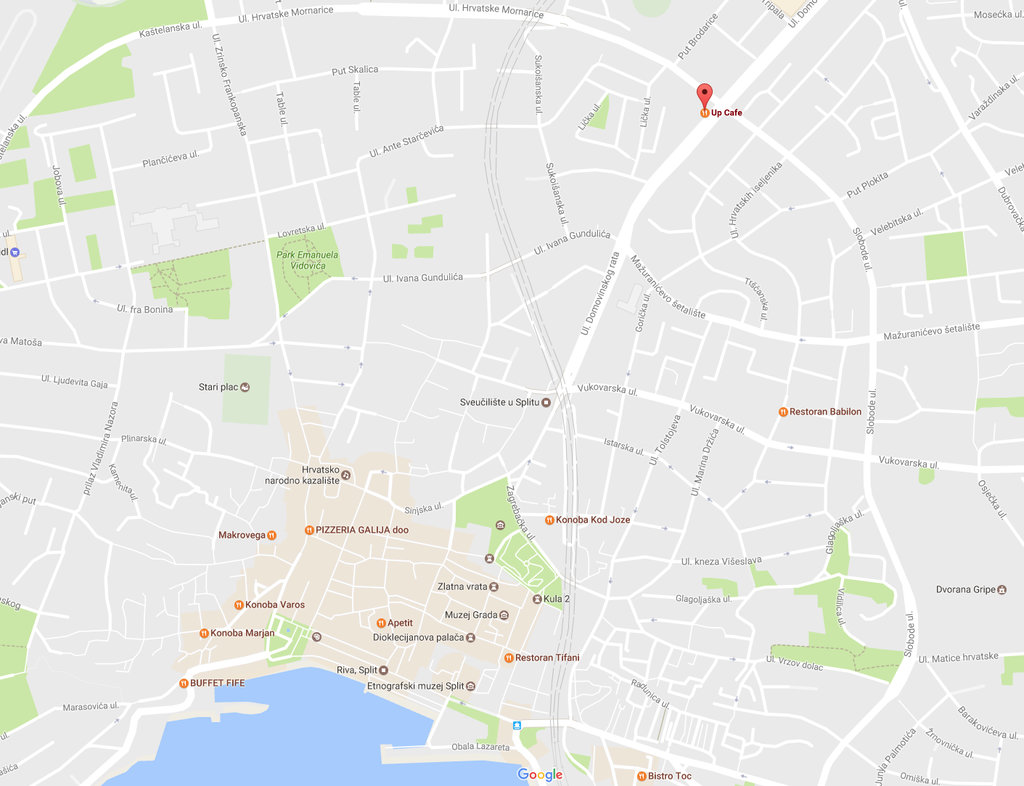 That's all Woks!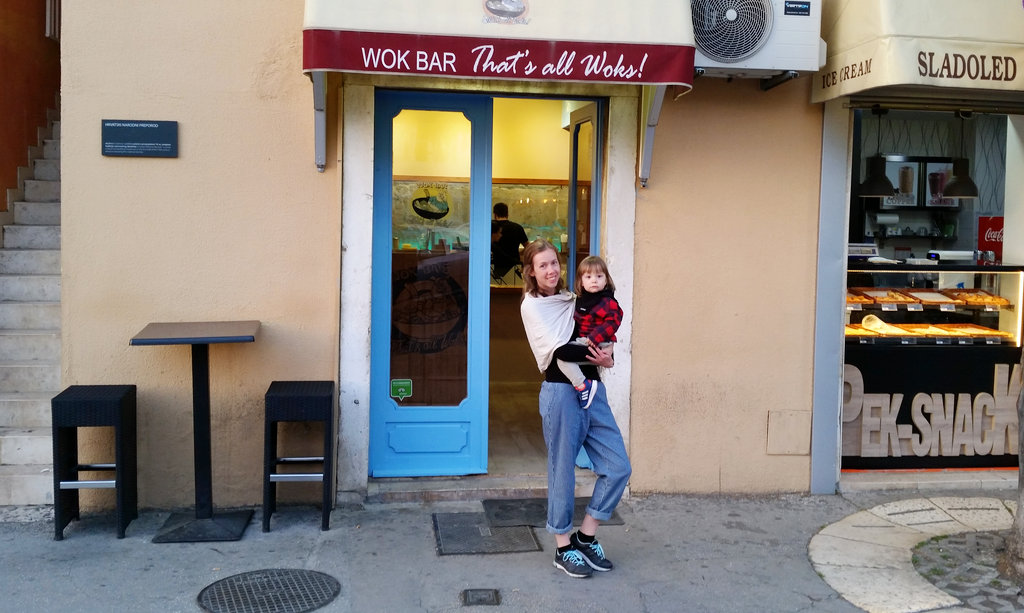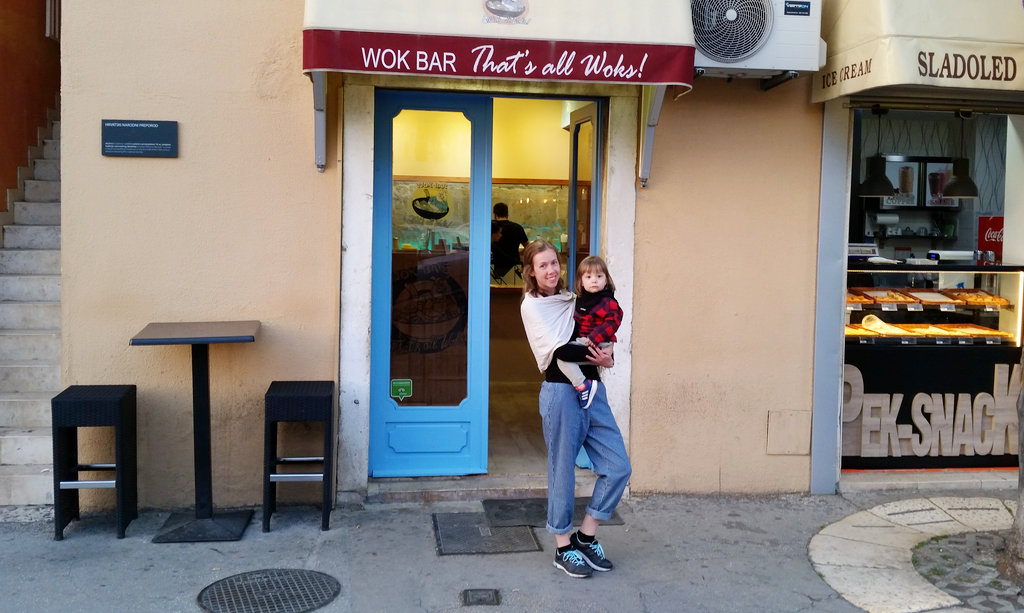 My wife liked the veggie alternatives here, and there was more to chose from than in other wok bars. It's a small, fresh place with an open kitchen and cozy inside and out. I liked it too, the noodles were the best in Split, if we don't count in the absolutely best ones in Toto's Burger bar. They have a small and big cup, but be sure the small one is big enough!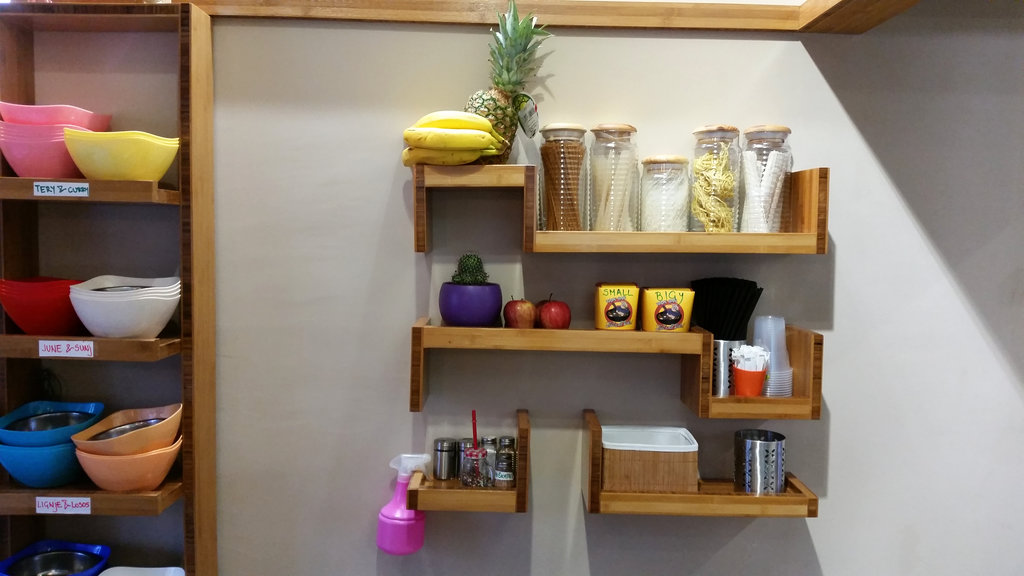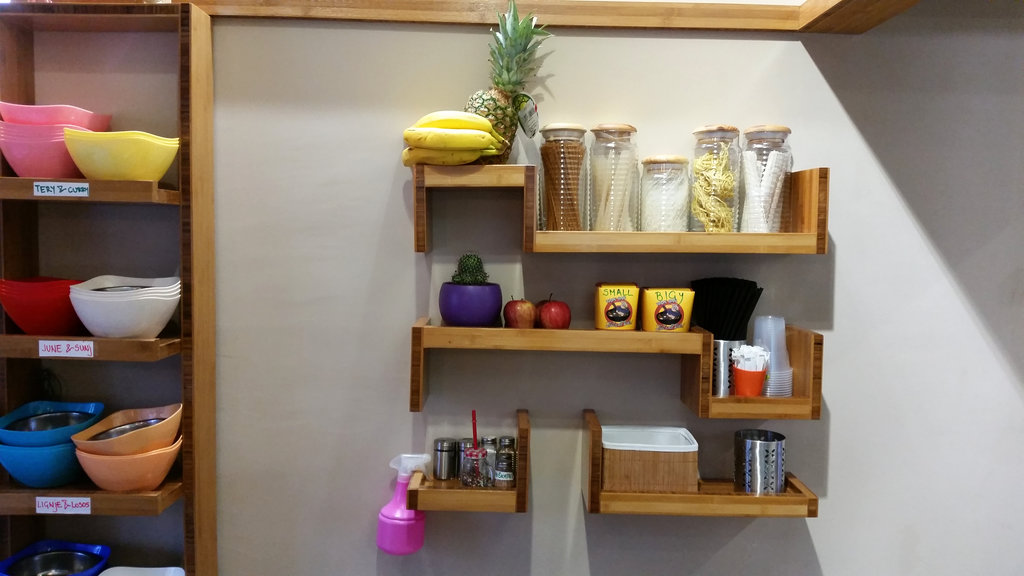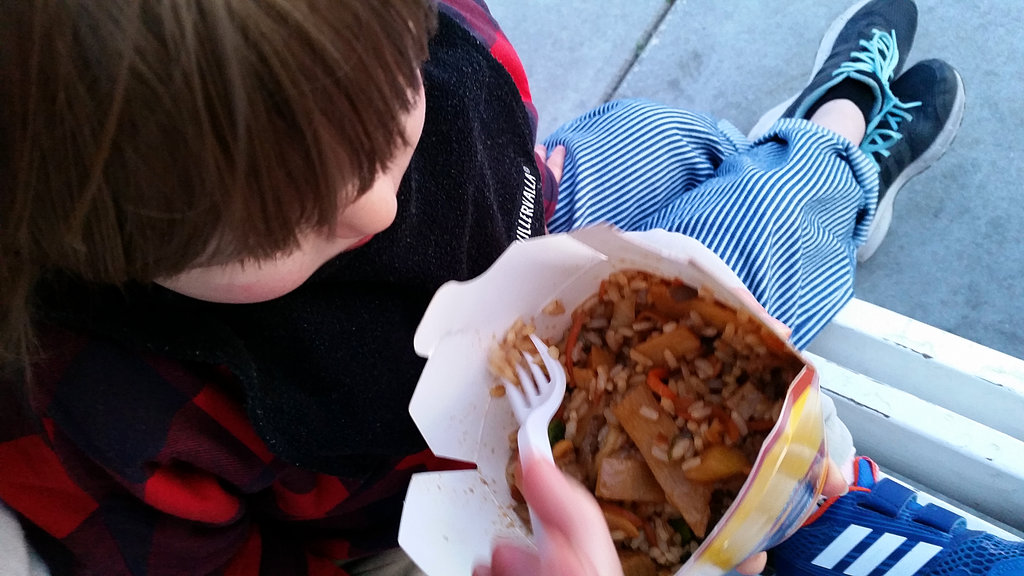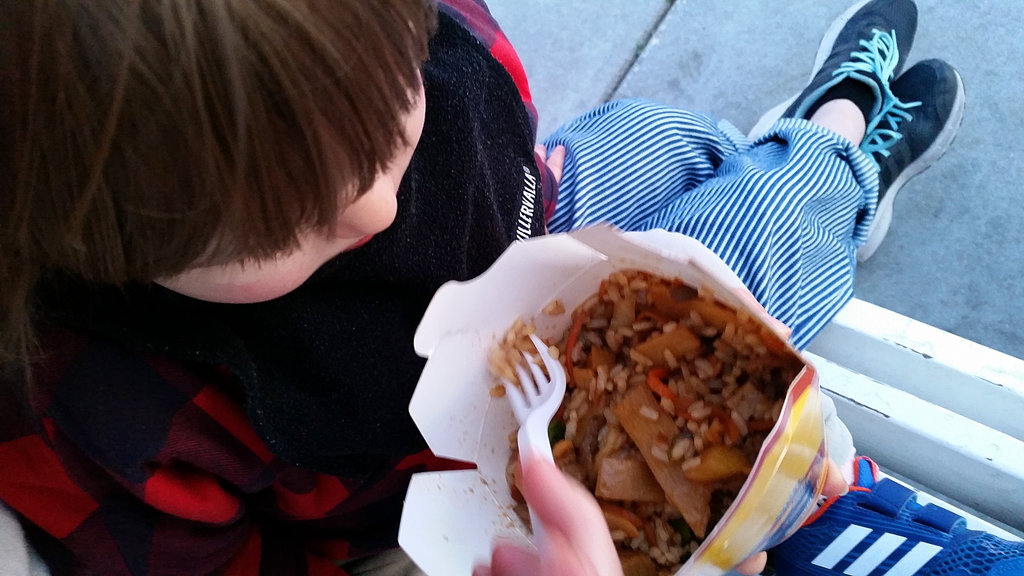 Get to That's all Woks! at 'Obala hrvatskog narodnog preporoda 25Split 21000'.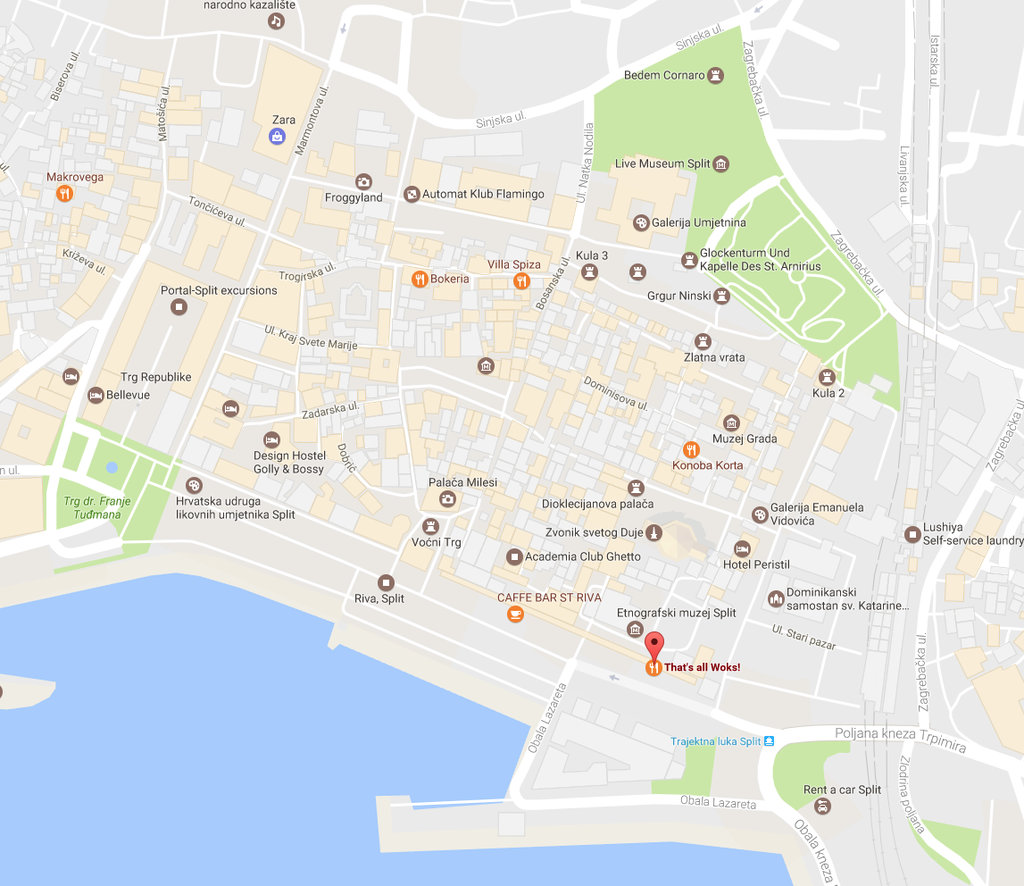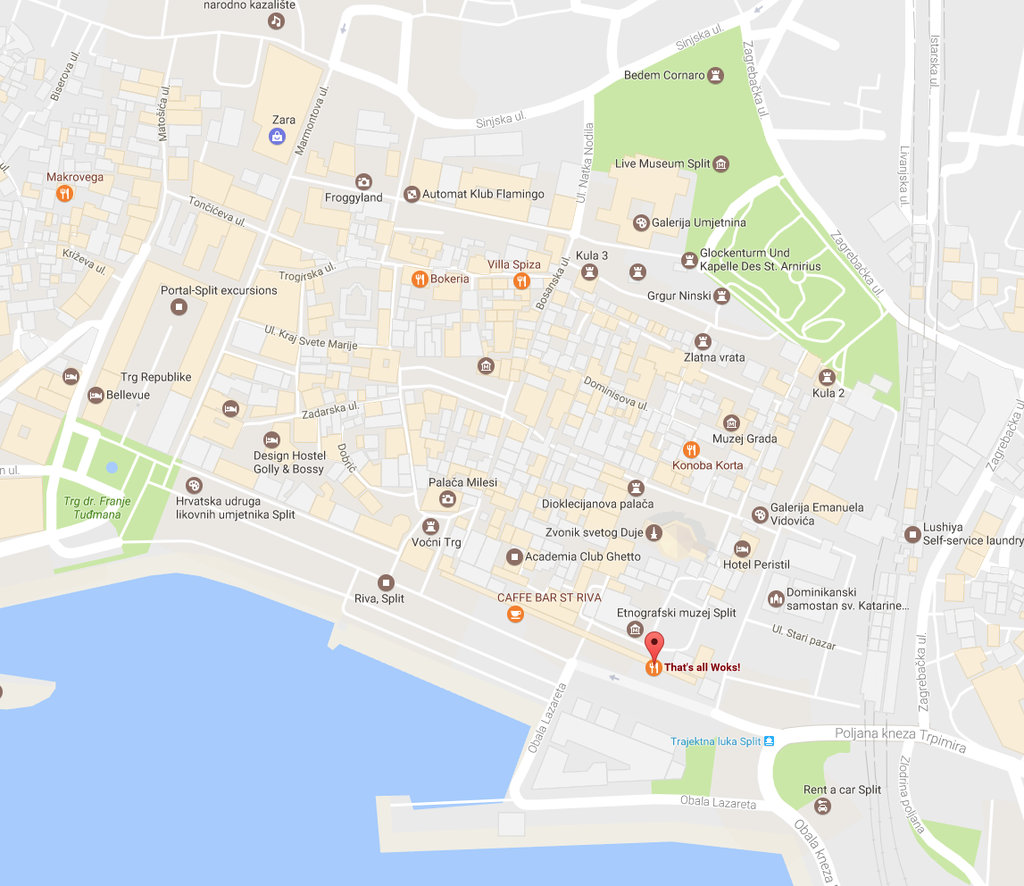 Wok Me Away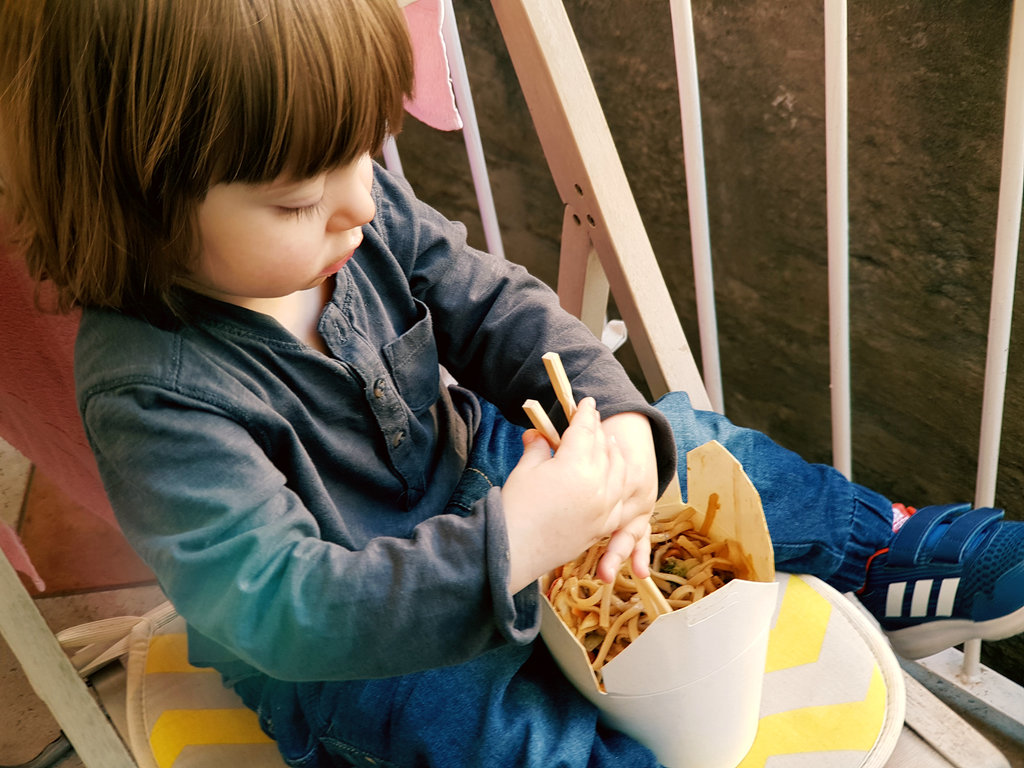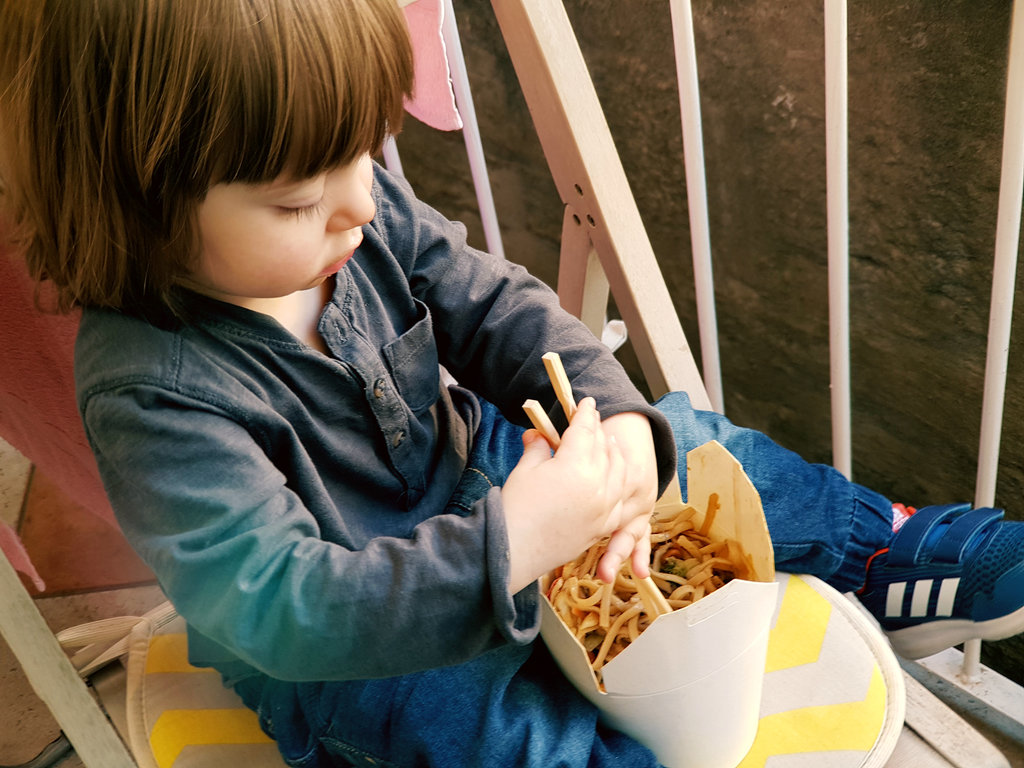 This small noodle bar is fresh inside and offers tasty veggie options. I was a bit sceptic at first, but my wife tried the veggie cook noodles with peanut sauce and the taste was nice. Just simple, tasty and lots of food for the money. Perfect takeaway place and Florens enjoyed it too!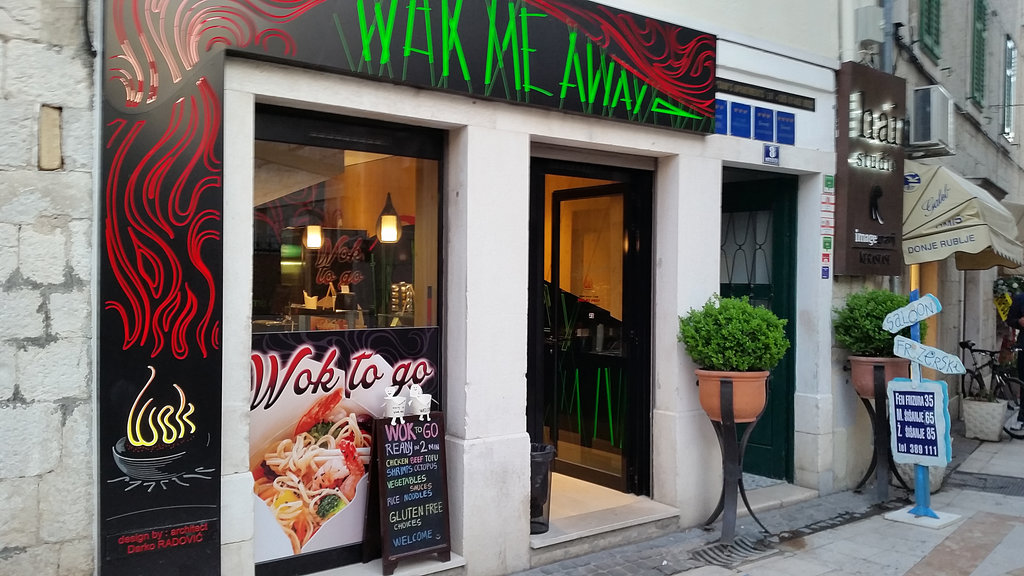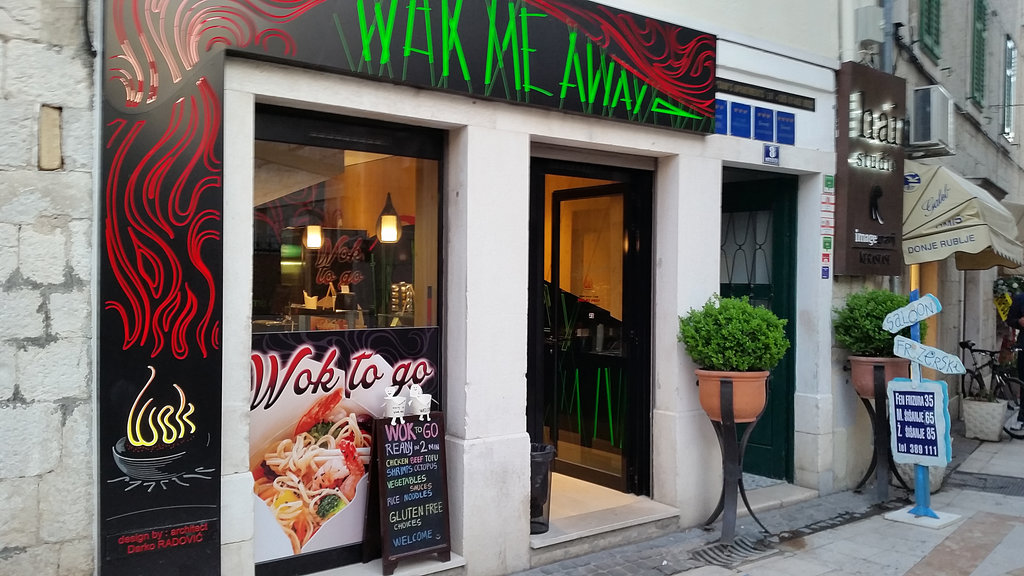 Get to Wok Me Away at 'Matosica 8Split 21000'.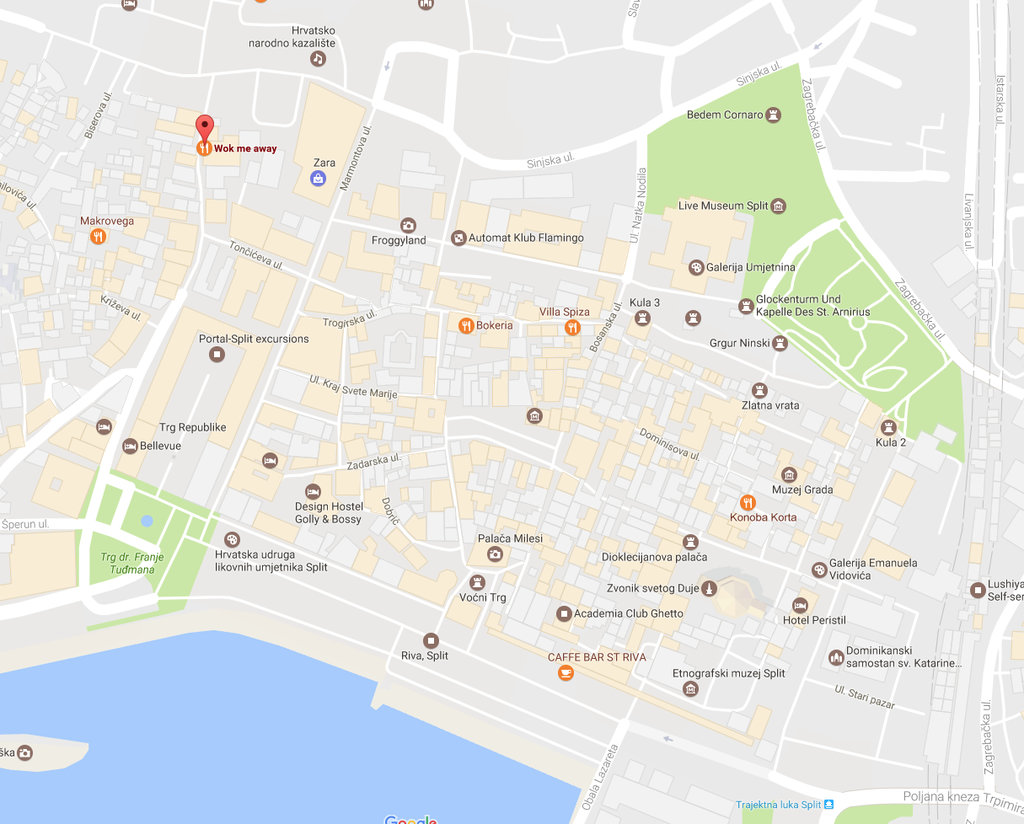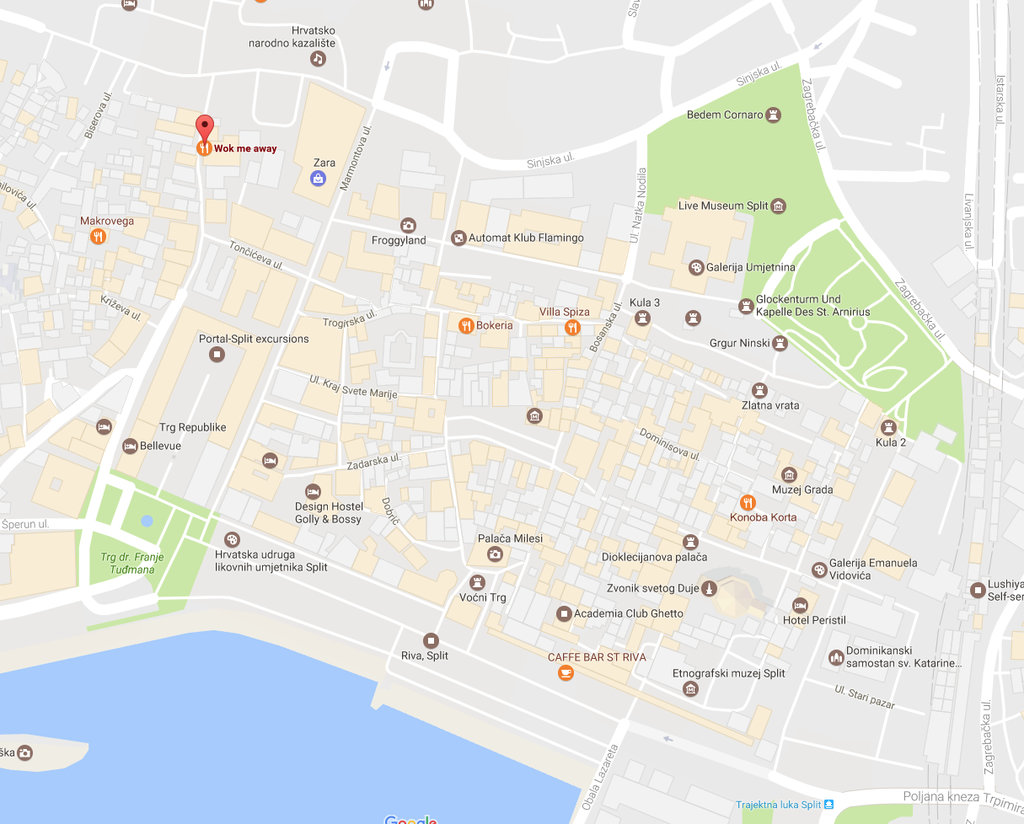 Vegan Groceries & Products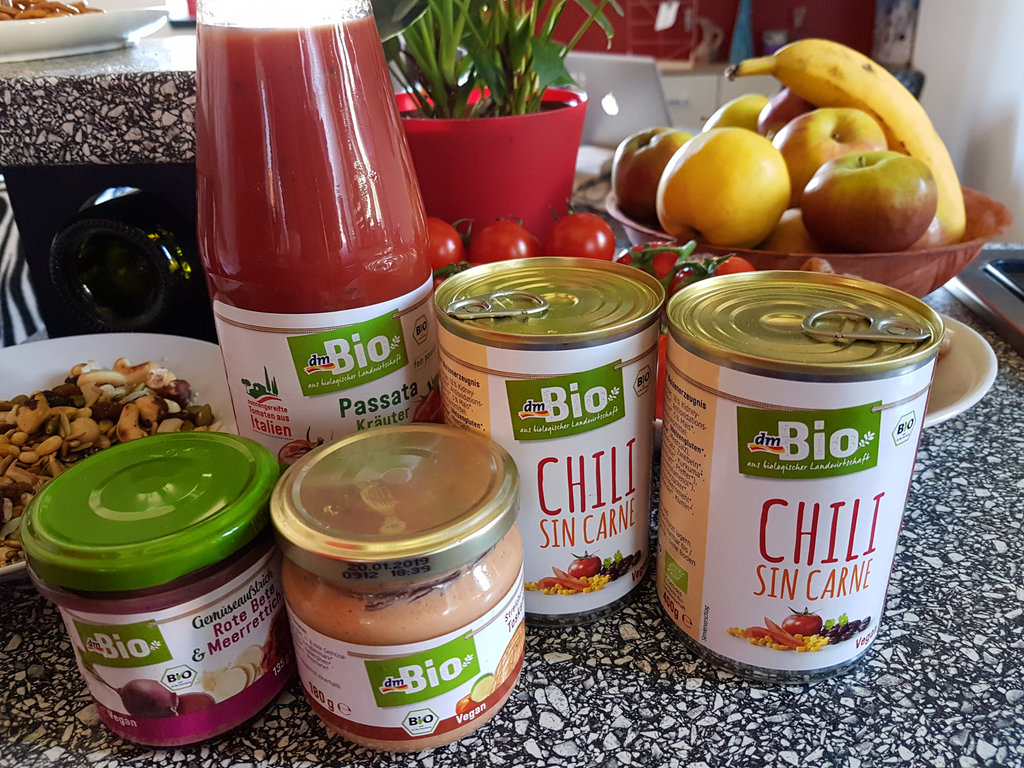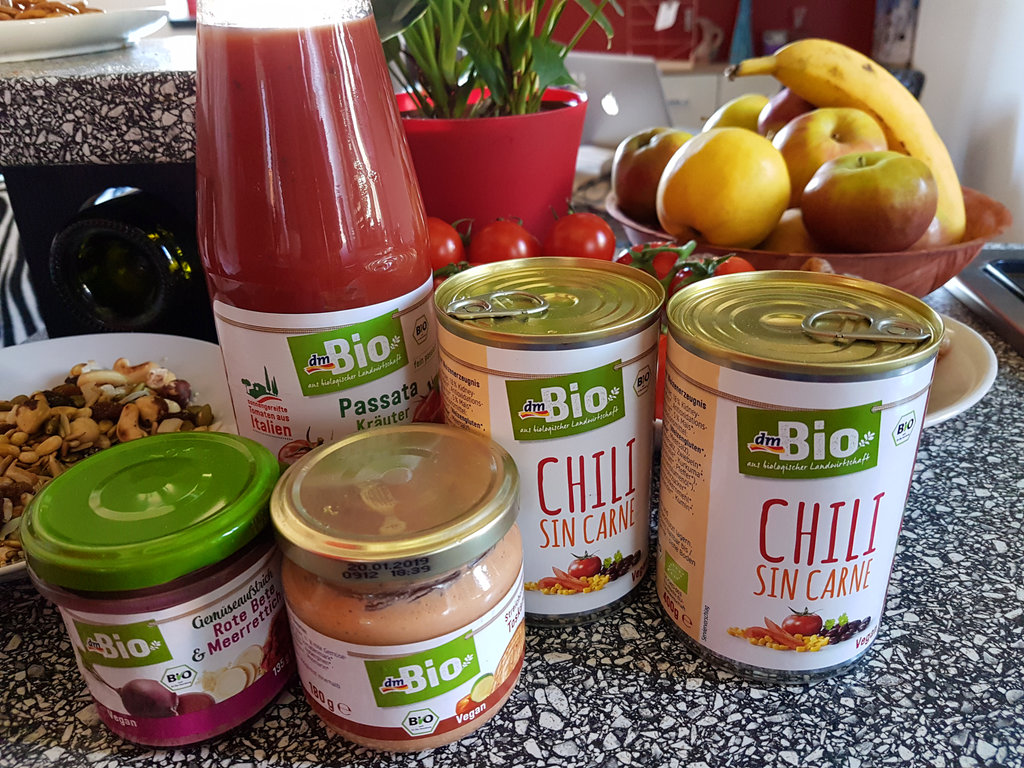 Here are some tasty vegan products you can find in any season. It can be good to have some organic and healthy stuff in your apartment or room – or to bring along to the park. My favourite ready-to-go food from DM (Austrian Drogerie Market) is the Chilli Sin Carne, the various spreads and their juices. They have other stuff like natural toothpaste without fluor, natural hygiene products and so on. The bigger the Konzum (or other local grocery store) you find the more vegan, organic and health products they'll have. I didn't find as much in Split's central parts like we found in Mostar in Bosnia & Herzegovina. But there is, we've eaten sesame spreads, humous, juices, buckwheat products and all sorts of variety local to the region. So there is more than just the imported Austrian and German products.
Dobar Tek! Bon Appetit!
Split is a very veggie-friendly city and the trend seems to be growing. Besides having pure veggie places many other offer good quality veggie food. There is a wide range of healthy and vegan products on the shelfs, like in DM and in other grocery stories that have a wider range of products like Konzum. You can be sure to enjoy Split with a happy stomach.
Croatia
Digital Nomad
Family Travel
Florens
Makrovega
Marta's Veggie Fusion
Portrait
Split
Toto's Burger Bar
Travel Tips
UpCafé
Vegan
Vegetarian
Victoria