There's so much good to do with seeds and nuts, and the best part is when you do something, you do a lot of it! Like granola that will last, which is really simple. Here's a basic recipe that you can change freely depending of what you have at home.
Flaxseed
Sesame seeds
Dates
Pumpkin seeds
Ceylon Cinnamon
Mixed Cashew nuts
Honey
Maple Syrup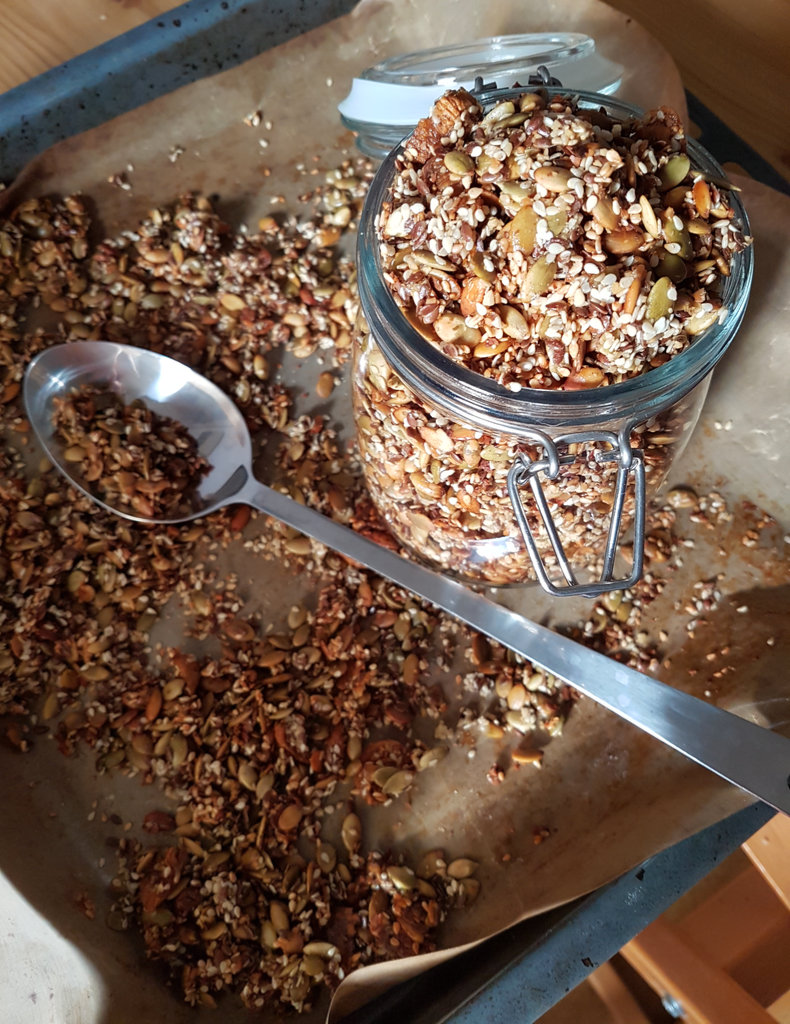 Carefully heat up the honey, maple syrup and some water in a saucepan. Don't let it boil, just get it slightly heated and blended.
Heat the oven to 175 degrees (Celsius)
Mix up the seeds and nuts and blend the honey-maple mix
Have it in the oven for about 30 min, or depending on your oven, until they get the golden brownish color and glow.
Done!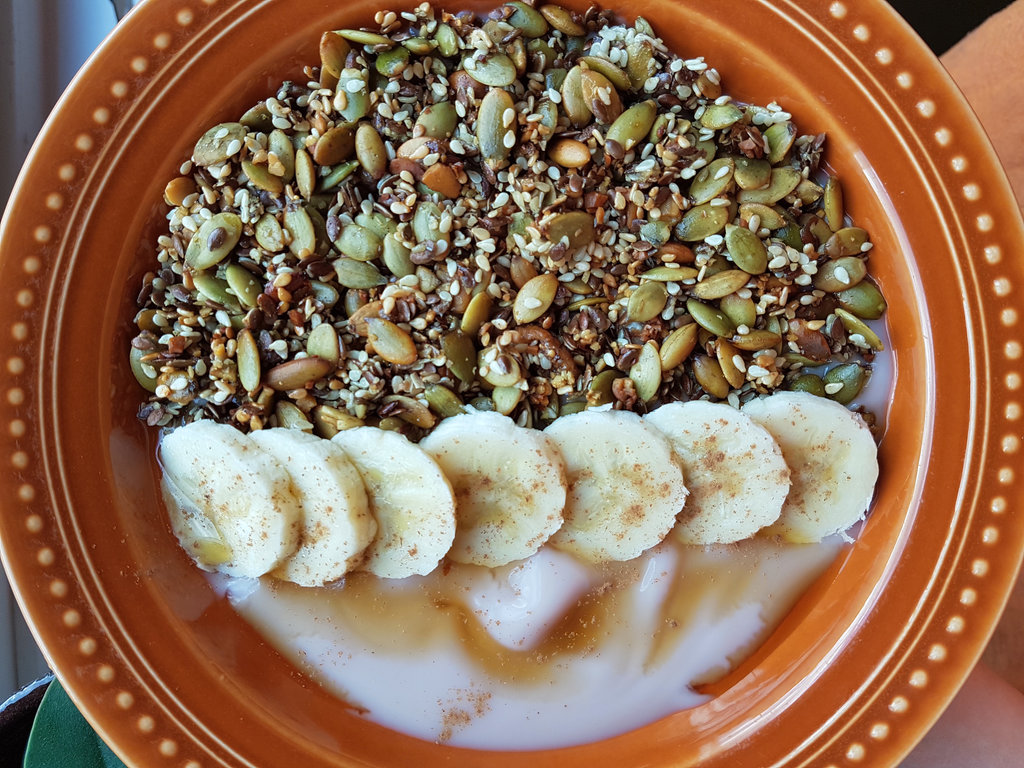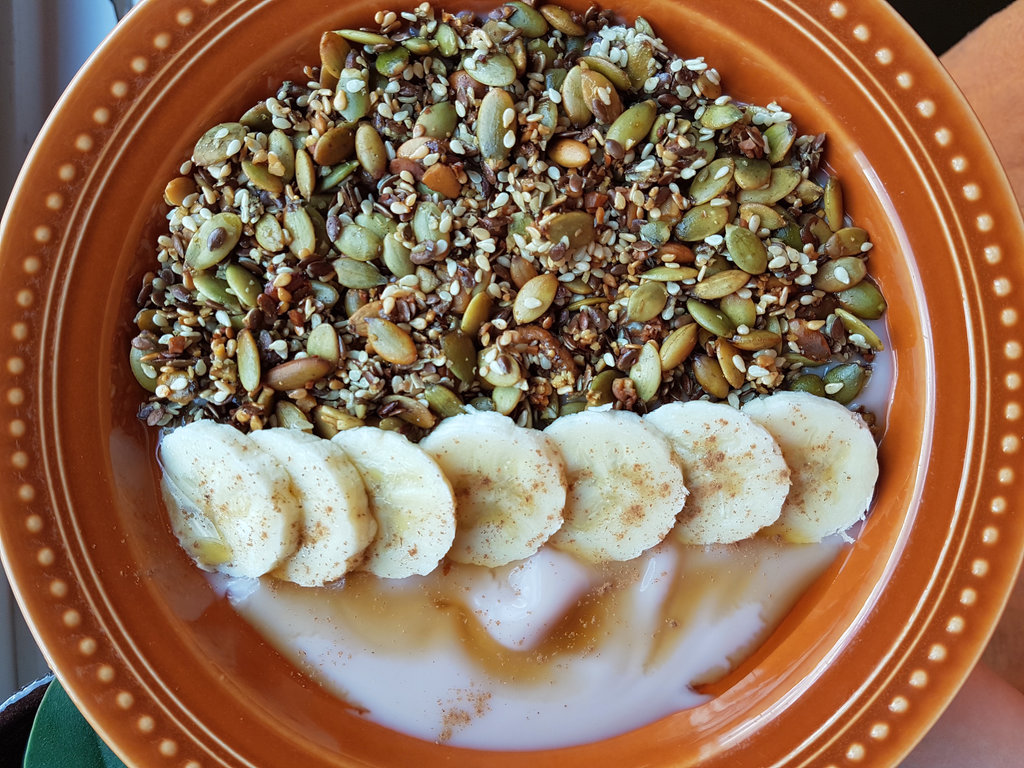 Homemade Granola
Recipe