Object ARK-D0, mostly known as Tito's Bunker, was a monumental investment and a top secret project that took 20 years to complete. The work went on from 1953 to 1979 and the cost was about 4.6 billion USD (in those days). It's located near Konjic in Bosnia & Herzegovina. I've made posts about other secret military underground bases previously, like Željava Air Base, and visited the underground airbase in Mostar. ARK-D0 has been on my list for a while so together with my daughter Florens we took a day trip over to Konjic to see the enormous facility.
ARK stands for Armijska Ratna Komanda (Army War Command) and the D0 (D Zero) part stands for top secret level 0. Which was the highest grade of secrecy. So the purpose was obvious, to create a secret and nuclear proof facility in which the commanders could stay alive and control whatever warlike circumstances were happening out there. If they needed. The bunker was built to withstand 25 kilotons and facilitate 350 high ranking military leaders and politicians for six months completely underground. The bunker has a total area of 6400 m² and includes every facility needed for survival, communication, comfort, supplies, surgery room and so on. The deepest level is located about 280 meters under the top of the mountain. Konjic lies in the heart of Bosnia & Herzegovina, and was also in the middle of Yugoslavia. The mountainous terrain in that region is hard to conquer, good for defense, close to pure water and airports. Tito's army fought the biggest battles against Nazi's in WWII in those mountainous landscapes and even in the latest aggression on Bosnia & Herzegovina the aggressors had a hard time for success. Hence the choice of location from which the highest military command of the former Yugoslav army JNA would be relocated in case of a total war.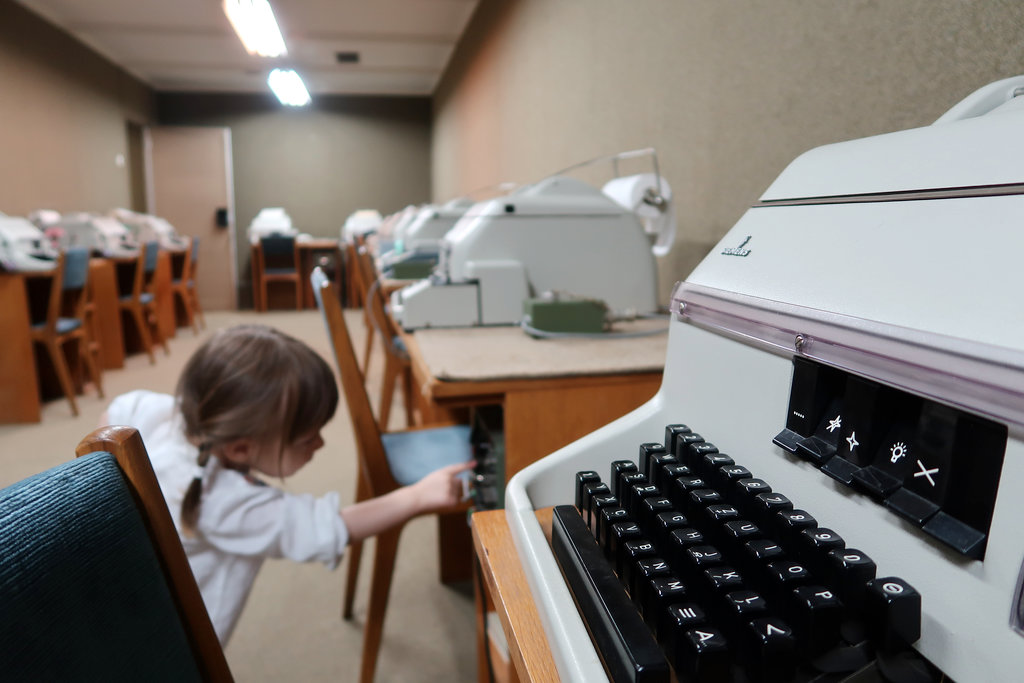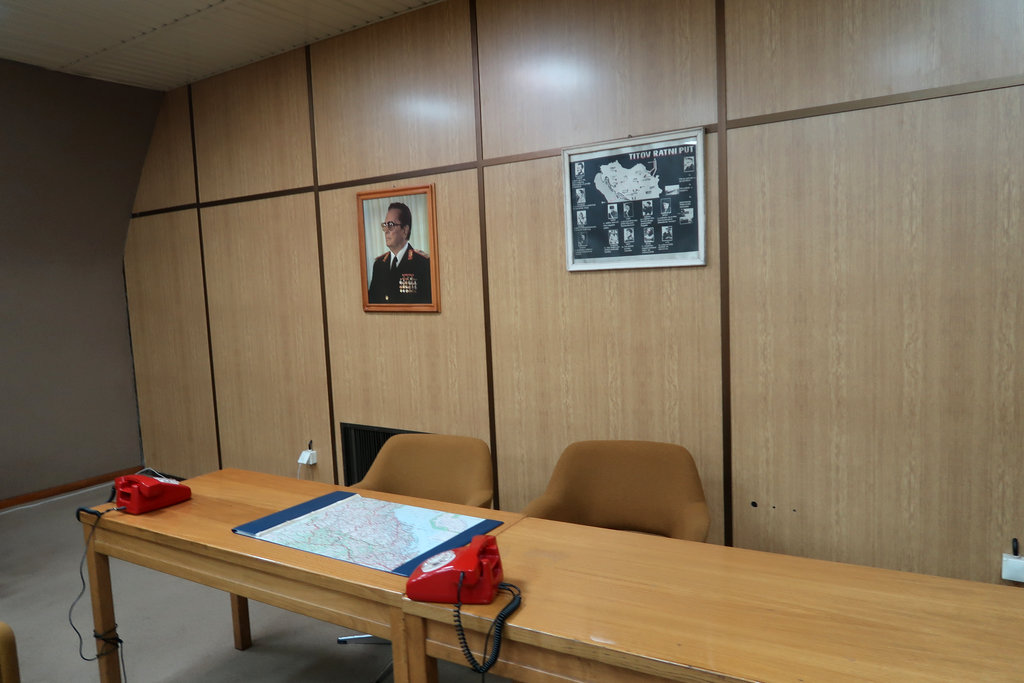 Did Tito ever visit the nuclear bunker? Not officially, however, he visited factories in Konjic so if he had visited the construction site it would have been in secret. The visitations to nearby facilities could have easily been cover ups to visit the bunker. This was the third most expensive military investment in Yugoslavia (the most expensive was Željava Air Base followed by harbor Lora in Spit) the boss surely must have kept an eye on the progress.
The reason the bunker is intact is because of two members of JNA (Yugoslavian National Army) who defied the orders during the aggression on Bosnia & Herzegovina to blow up the place. They disconnected the wires leading to explosives located in the 50 ton fuel tanks, before evacuation. The bunker hasn't been operating military since 1992, until it was still a top secret and unknown to even the people living nearby.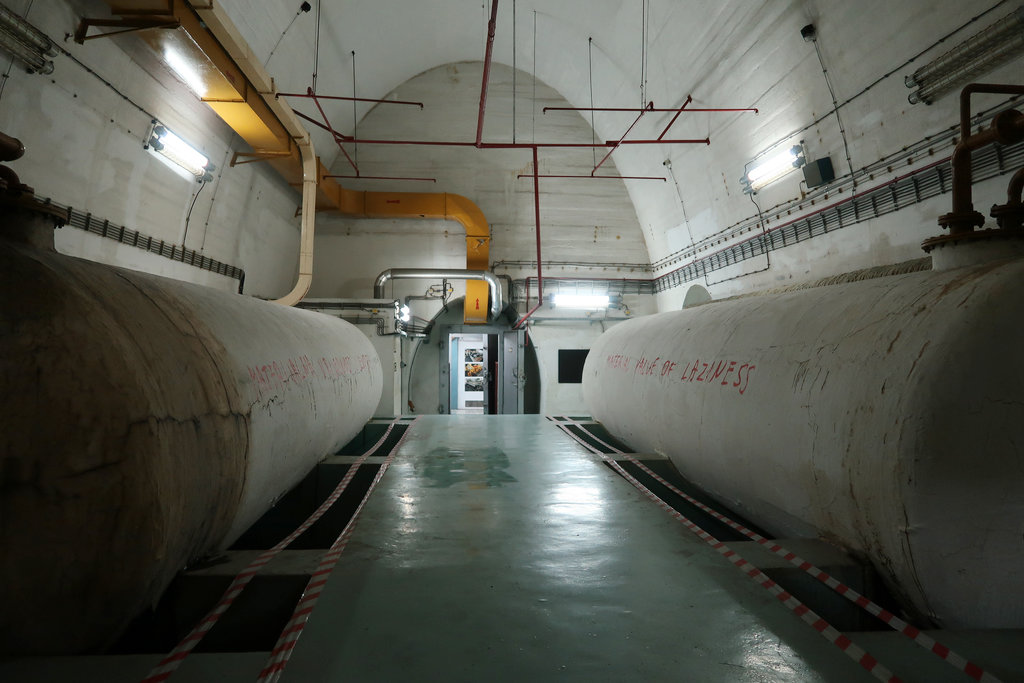 The bunker opened to the public in 2012 due to the Contemporary Art Biennial Project which is located inside, so the bunker is now a museum or an exhibition place, sort of. Since then it's open for visitors for 20 BAM (10 €) and that's the only activity that brings money to the bunker
So the question is why the contemporary art project which is dependent on paying visitors? It has to do with the statute of the site, although govern by the Armed Forces of Bosnia and Herzegovina, Tito's Bunker has had a complex journey of ownerships and such bureaucratic nitpicking. That by making it a cultural site for art would hinder any destruction, privatization and radical change in ownership that could leave the property neglected. In 2014 Tito's Bunker officially became a national monument of Bosnia & Herzegovina.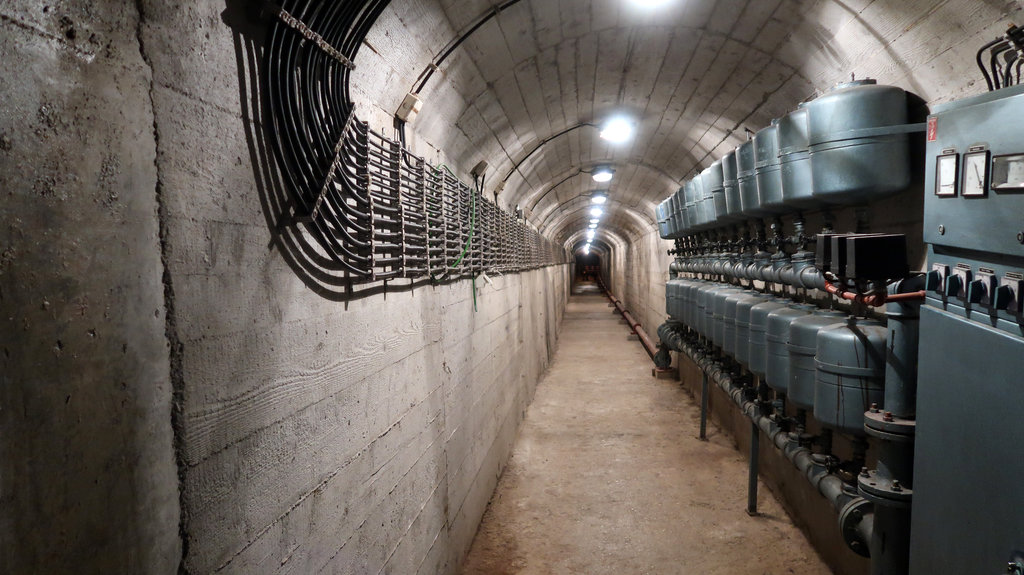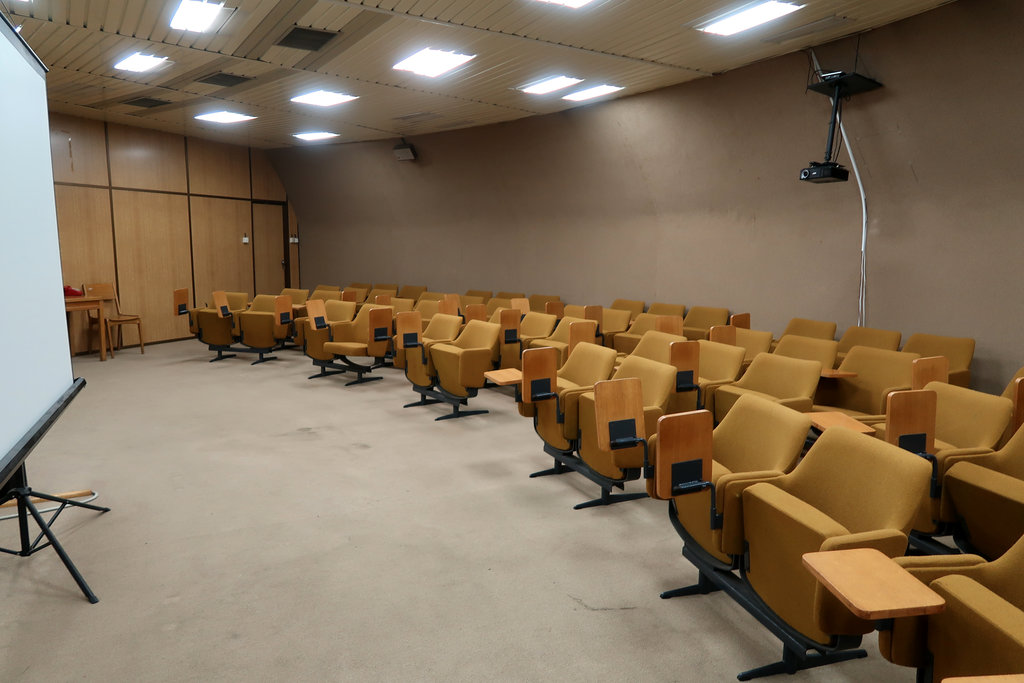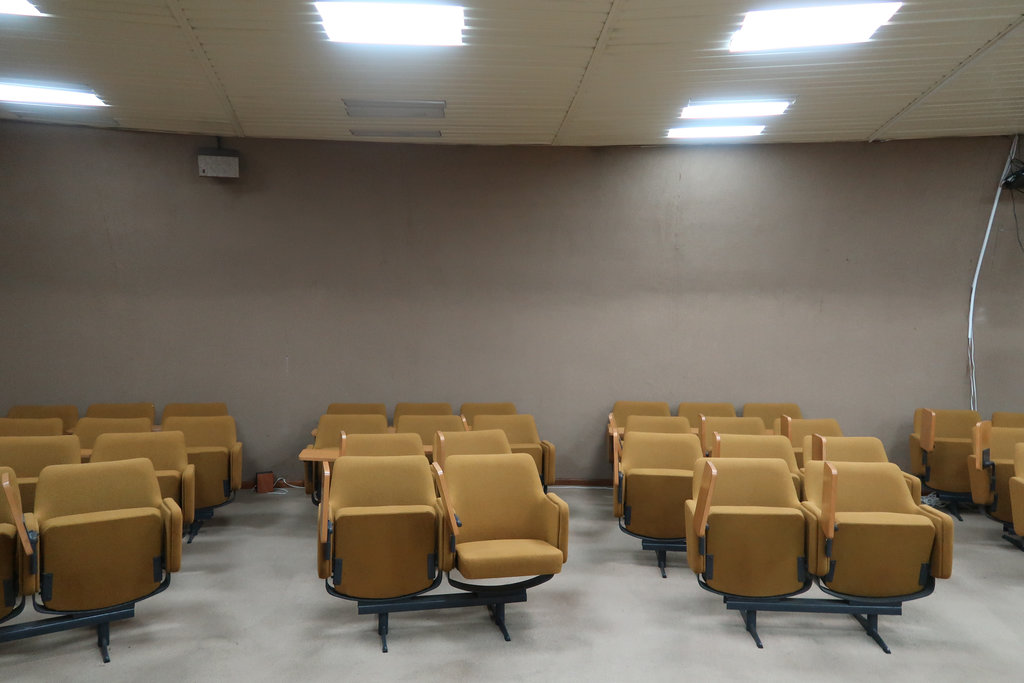 No matter how amazing this project was, I still regard it as I do Željava Air Base – as a big investment that should have been made on civilian needs. That's because Yugoslavia, just like Sweden, in a situation of a Soviet invasion (including the Warsaw Pact) would have had their airforce, navy and all such forces destroyed after the initial day of full scale defense. After that, the defense would have been continued on the ground. Unless of course the nukes were used. The only way Yugoslavia would have lasted against Soviet is if NATO and other western powers were drawn into the conflict. I base this opinion on both common information and biographies from former Yugoslavian and Swedish military personal and their statements. When you think of how many of these multi billion projects are now abandoned and unused it's a disastrous waste of money. Even in Sweden they are decommissioned on a huge scale. Like Säve Flygbas, near Göteborg.
So much infrastructure could have been built instead or whatever was needed. Small towns had secret bases nearby, cities like Mostar had air craft factories and the military production was going strong. That money went into complexes for oblivion and out-of-dateness. Modern weapons make little room for secret locations and today's nuclear weapons has an easy job for Cold War bunkers. Maybe the lesson is that if monumental military investments are to be made, they must be made wiser than they were done at that time. Or is it all a scam and ways of transferring money – War is  Racket after all. If you make people fear something, you control them.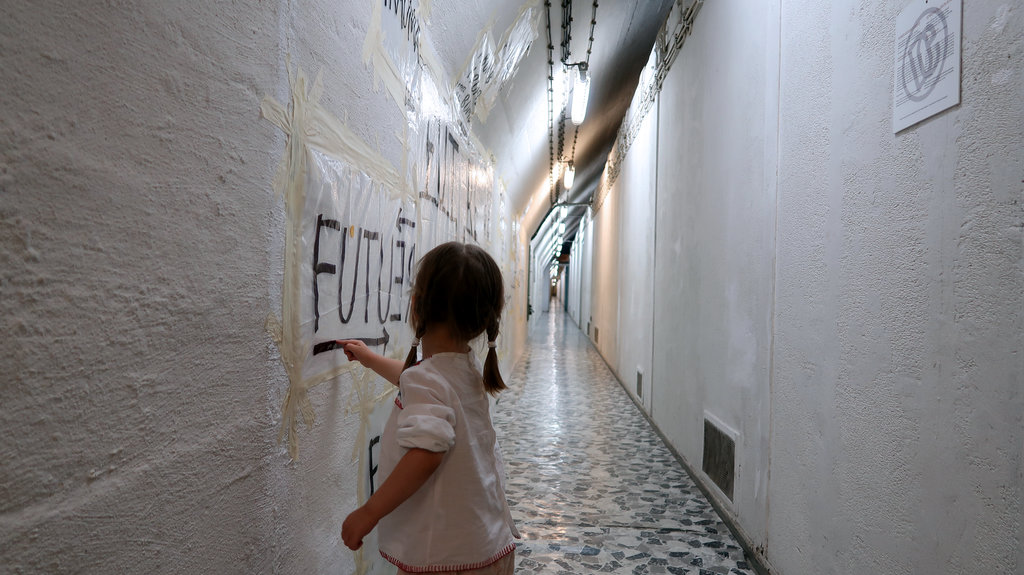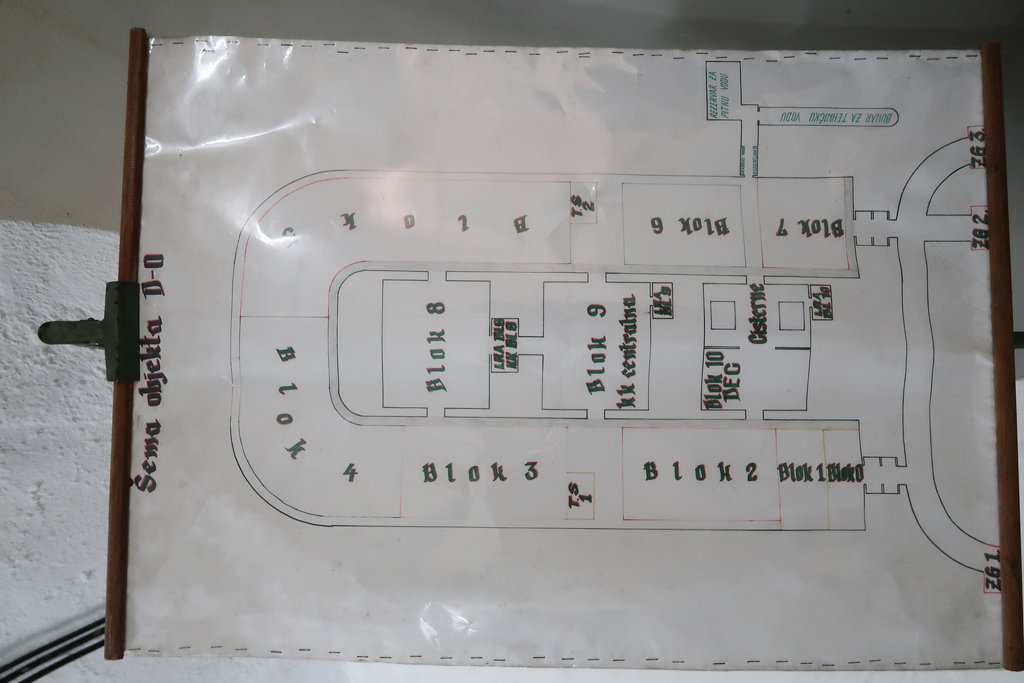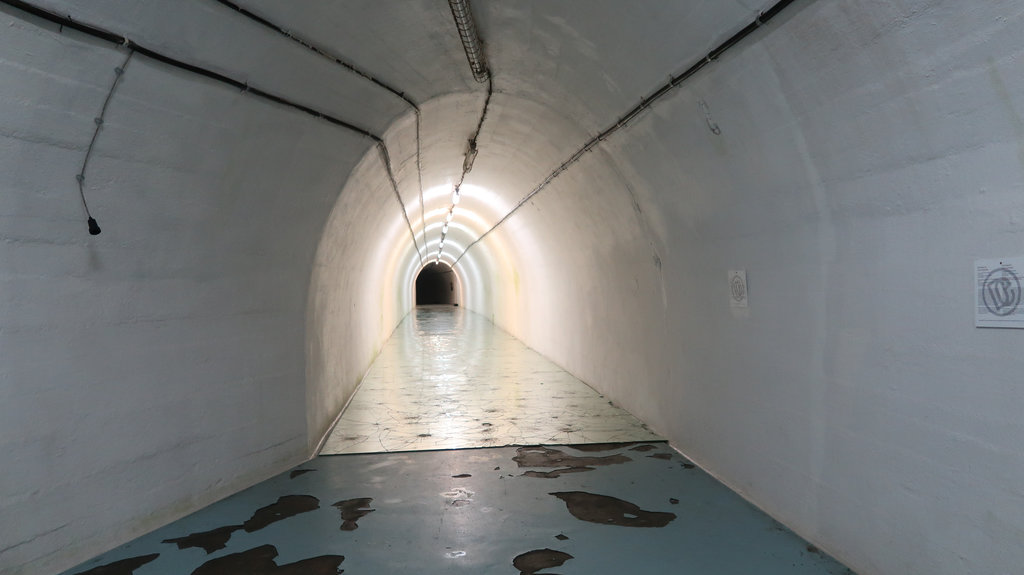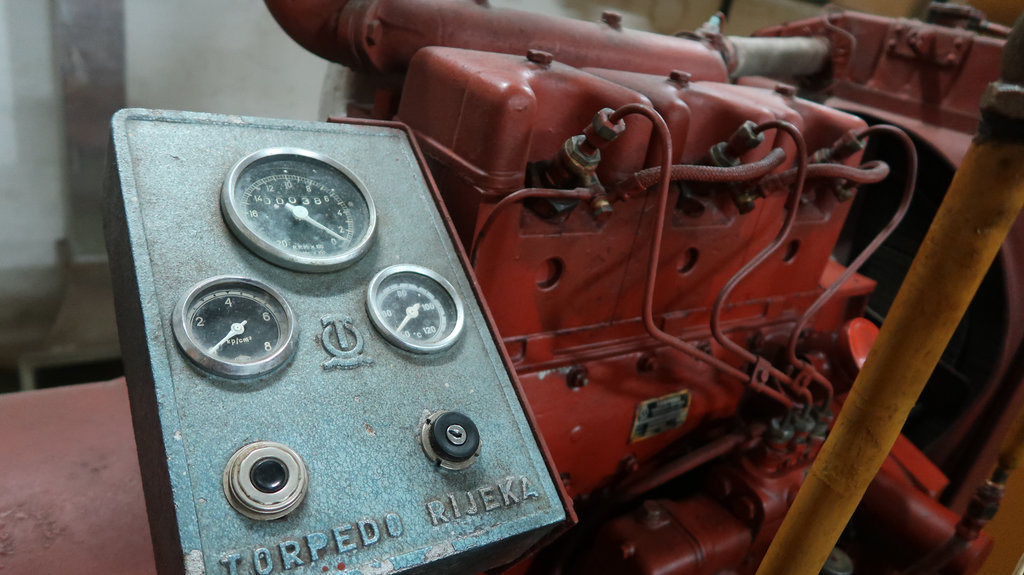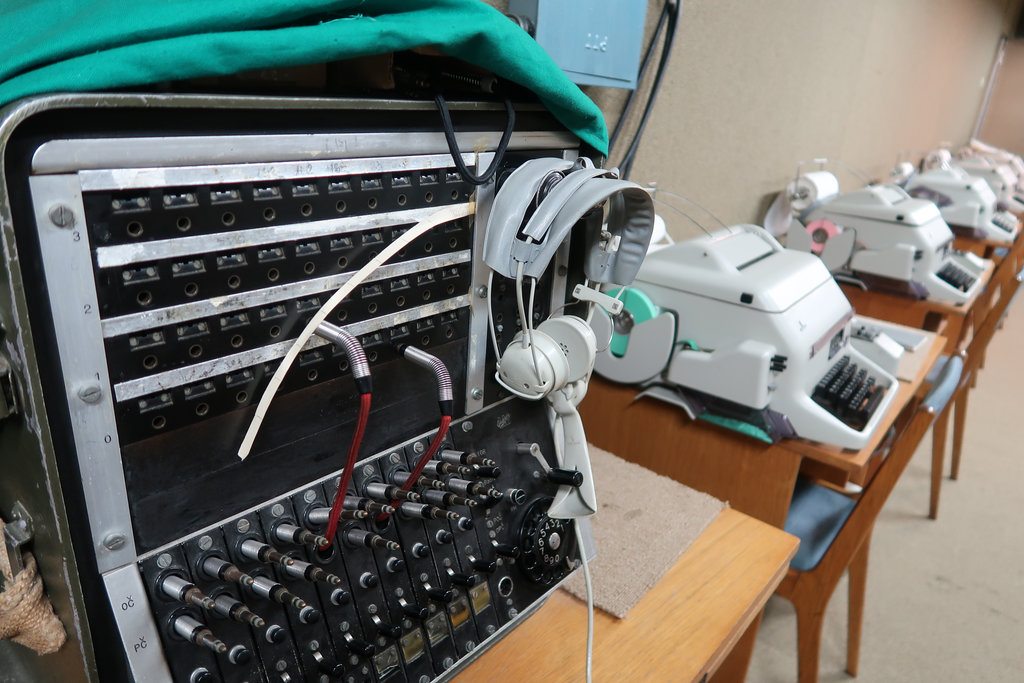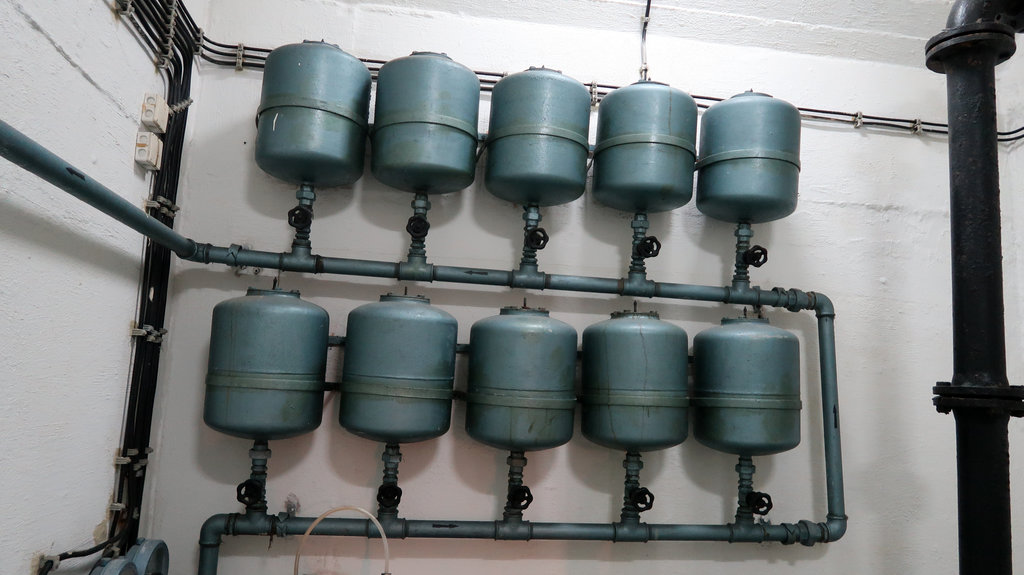 ARK D-0
ARK D0
Armijska Ratna Komanda D-0
Bosnia & Herzegovina
Family Travel
Konjic
Tito's Bunker
Titov Bunker
Travel Tips
Yugoslavia