For work, walks, workout, getting my but warm in front of the computer and travel, I like a watch that is simple, light, slim, durable and cheap. Casio W-59 or the similar models are the perfect watches in my opinion, or at least you should have one. It has the important functions of time, date, alarm and light. And if you're going to watery places, it has a water resistance down to 50 m. I'll probably never go that deep into water myself but anyway, it's good for swimming, showering, dancing in the rain and the usual activities.
It has a 7 year battery life and weights only 22 g, combined with the resin band it is super comfortable. The watch is never in the way for your sleeves, it never bumps into something and looks good on all occasion. This watch costs around 20-30€ so it's really worth the price and a lot of watch for the money – it won't bankrupt you. It will last forever if you don't destroy it or loose it.
While I ordered the Casio W-59 I also ordered the Casio Databank. Both of these have the classic 1980's look and design. But the Databank is something special, it's a gadget and design icon and I really like that. The Databank has a basic calculator and could also be a good travel watch, if you need to calculate and do not wish to have your expensive phone pulled up all the time. I have picked iot up for calculations. This watch could be of use also for the apocalypse, when you'll need to count "a measure of wheat for a penny, and three measures of barley for a penny". But, it doesn't have lights and is only water resistant to accidental and little water, like rain och hand washing. It's not as smooth like the W-59 but a must for lovers of classic 1980's design. As it looks very retro-futuristic in a classic way.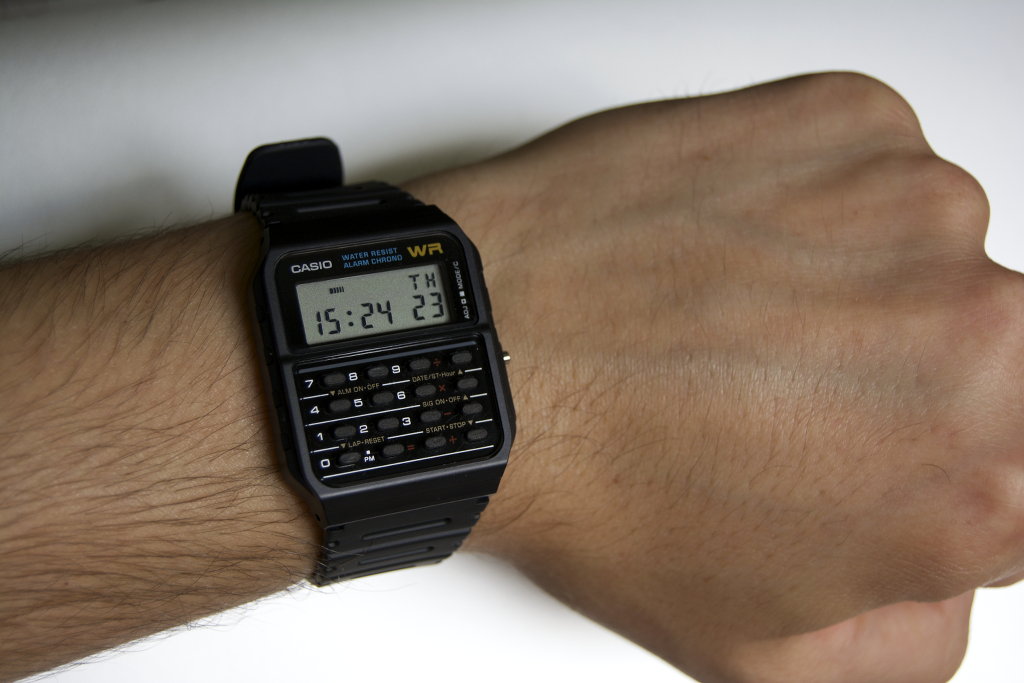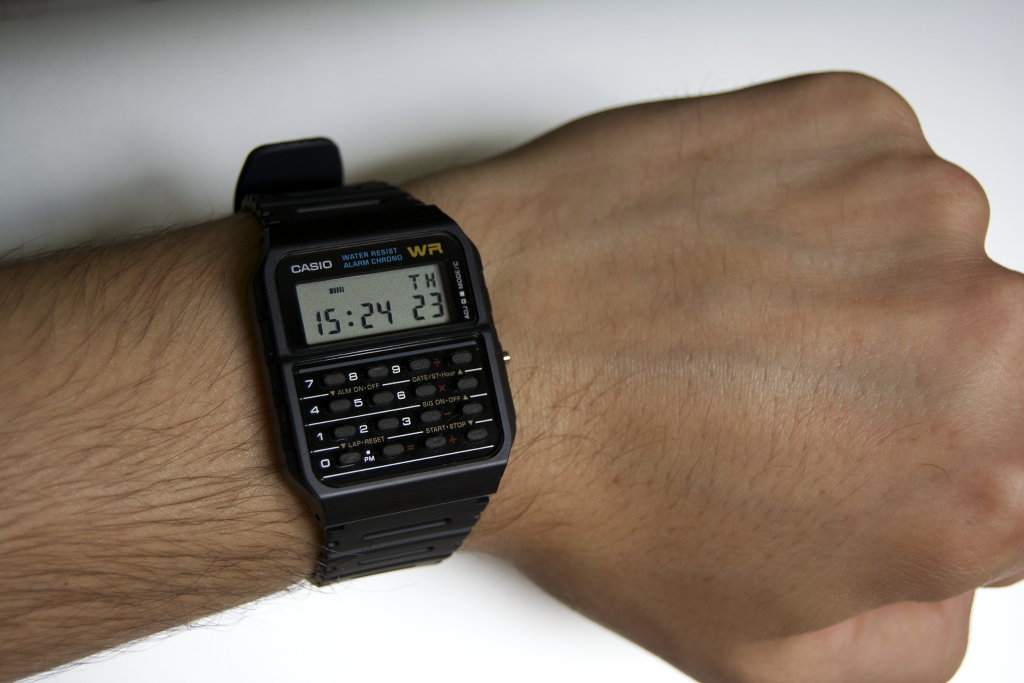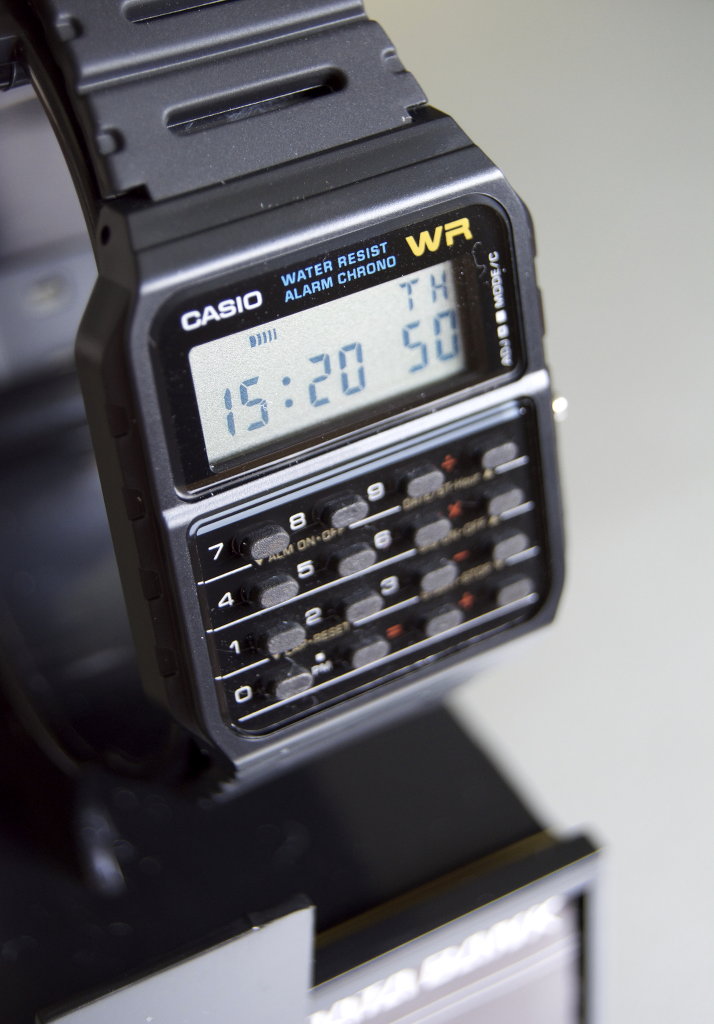 Casio Classic Watches
Casio Databank
Casio W-59