There are more megalithic sites in Europe than people are aware of, beside some of the famous ones like Stonehenge and Carnac, from Turkey's Göbekli Tepe (okey, technically it's in Asia, but some of the first European settlements were there in ancient times) and all the way from Bosnian megaliths up to the Swedish sites in the north. I've been taking pleasure in visiting these sites in Sweden and after some time just recording on the place, so that more people can see it form around the world. But who's really interested in standing stones? It's just graves right?
Well, that's not the case. There is a difference from the graves and megaliths. In Swedish these sites are called Gravfält meaning grave fields and as always the reason for megaliths are ritualistic or just being graves. But there is a difference between the graves that are stone mounds and the megaliths. The latter had a practical purpose, as the locations are always on places with an east-to-west overview, in some places with an 360 degree overview. Even if the Swedish landscape looked different way back in time, these locations are always located a bit higher up, or at locations that were with or without trees a perfect ground for astronomical observations.
We have to remember that life was very hard, and the first son got the farm while the other sons had to leave and make for their own future. This is one of the reasons Vikings who were mostly farmers eventually got good at shipbuilding, exploring, plundering and trading – out of necessity. That's why I believe this site along many others is much older and part of another scope of culture all together. Read more on this blog post – Megaliths in Askeberga and Abbey Ruins in Varnhem.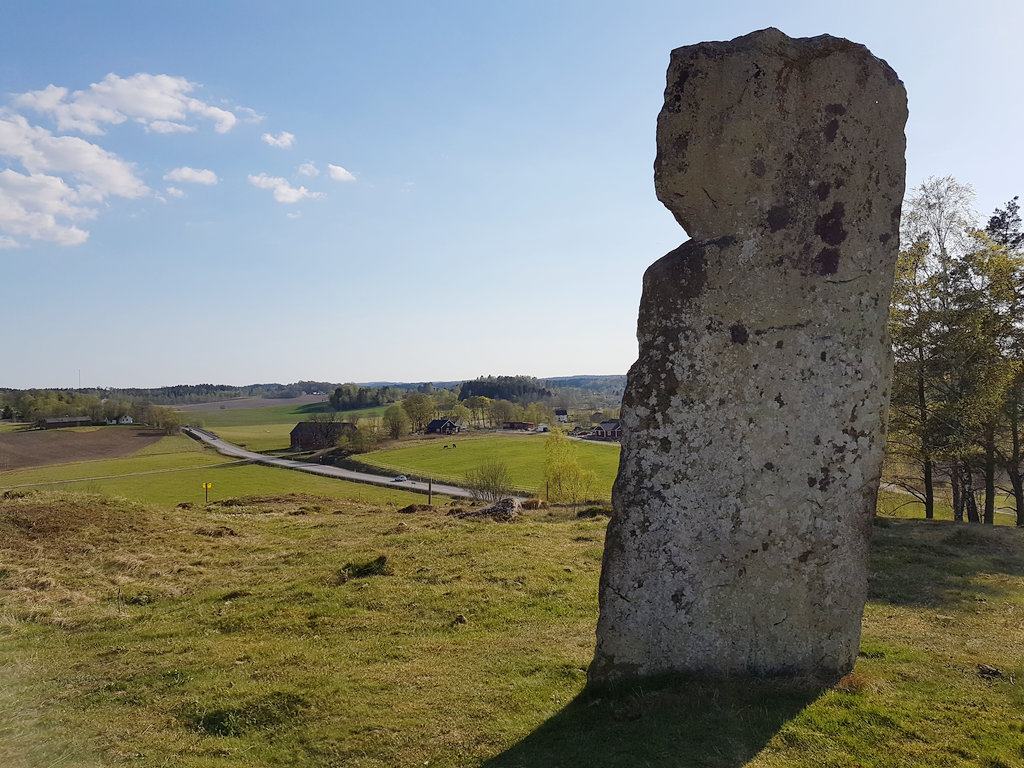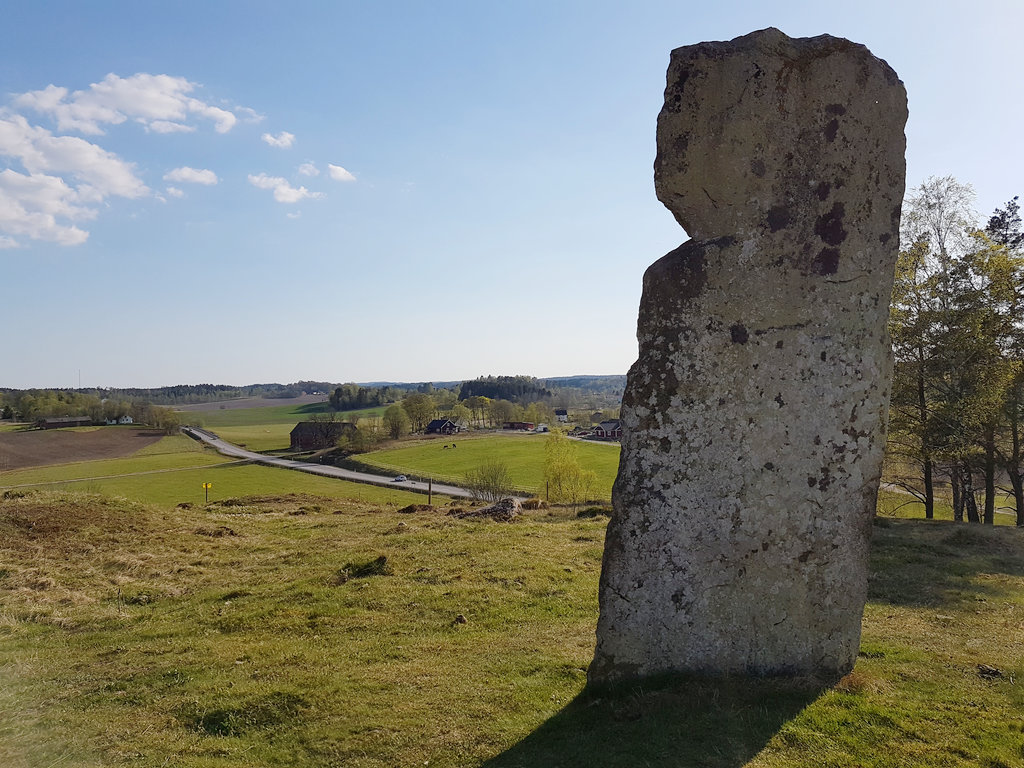 These astronomical observations had a practical purpose, being the calendar for the region, keeping track of the yearly seasons, for when to sow and prepare for winter. Also, the word still used in Sweden today for Christmas is Jul, also Yule in Germanic traditions. Jul which is an abbreviation for hjul means wheel. Our linear concept of time as going forward didn't exist in the collective consciousness back then, for time was cyclical. A wheel. Therefore, when the longest day came people celebrated the birth of light. This became personified later by the Middle Eastern religion of Christianity, that basically made the birth of light to be the birth of Jesus. People bought that and since then it's been that way. But I digress.
The dating of these sites is still uncertain, and even the placement of the stones, as they sometimes were moved around for road constructions and then re-located by whatever academic had the authority to order around physical labour. Remember that people come and go, and thus leave traces, skins, food, objects and such. This cannot really make for a decisive dating procedure. So, we don't know. Just like the Pyramids in Giza have seen different people, conquests and imprints made, clouding up the real date and their real origins. So even these, much much smaller object, but still beautiful and powerful to be around, have unclear origins.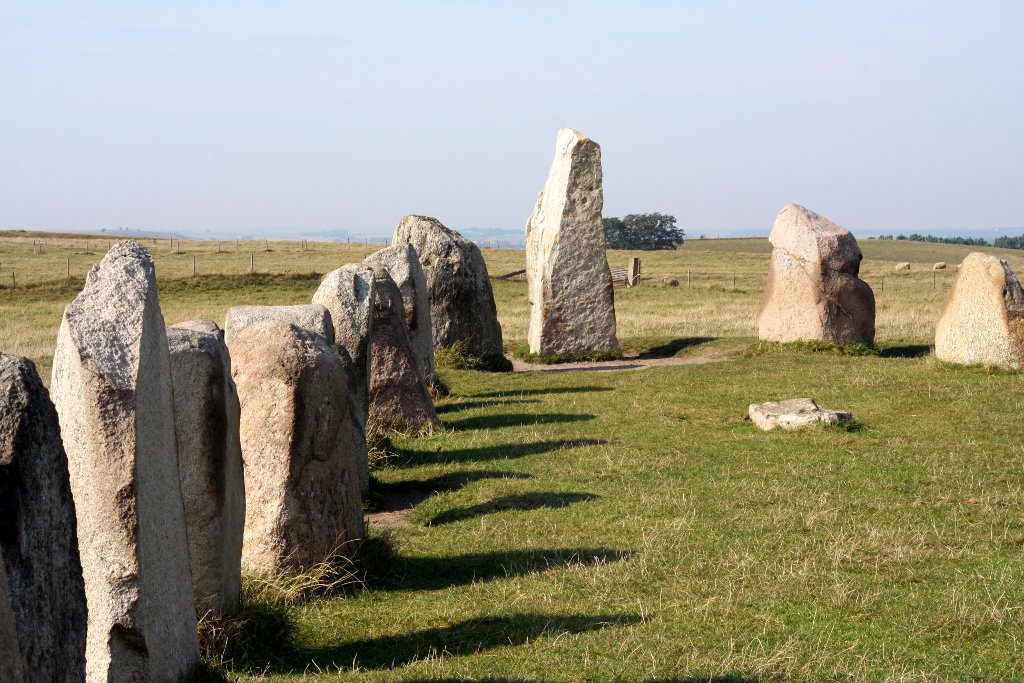 Last but not least, these locations make a perfect night visit, with no moon around you can lie down and see the universe around you. I'm not one of those who even comes close to think ancient life was better, but there is a sense we've lost. By going to these places, wherever they are near you, you can load up and remember something. How earth, stone and the stars guide us and just soak in the ambient. Reinvigorating your intuition about life.
Ales Stenar
Ancient
Askeberga
Fjärås Bräcka
Gettlinge
Håvesten
Megaliths
Öland
Road Trip
Standing Stones
Sweden
Travel Tips